Poultry Feeders
Simplify Your Flock's Dining Experience with Our Poultry Feeders
Made from high-quality materials, these feeders are robust, UV stable and easy to clean. Some have adjustable feed flow so you can easily regulate the amount of feed your birds receive. Some have Anti-Flick Grids to prevent the 'food-flickers' of your flock and some are raised up on legs to prevent the feed tray from gathering debris. Then we have recycled plastic feeders, bio-plastic feeders, metal feeders, hanging feeders and so on.
Whether you're raising a few chicks, caring for birds in your back garden or managing a larger flock, these purpose-made poultry feeders come in many sizes from 1kg capacity to 50kg. As a guide, 5 adult hens will eat up to 1kg of pelleted food a day.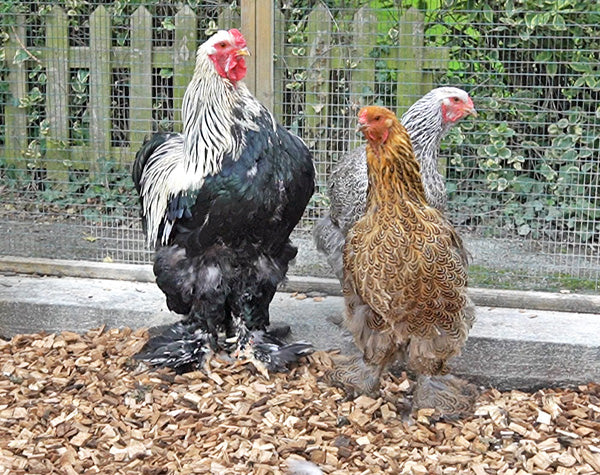 AskPhill
Phill guides you through just how easy it is to maintain and change all the Woodchip on the floor of your Chicken Run, ready for winter - or summer.
Chickens & Ducks
A product focus on four of our Mobile Chicken Coops. Designed to create highly mobile and incredibly practical chicken coops.
Garden Storage
Thinking about the winter glow of a log burner or the warmth and comfort of an evening around the fire with friends - the pros and cons ...
Garden Storage
What makes a Dorset Log and Garden Store different - Let Phill show you why the quality matters.