Scaly Leg Mite Treatments
Give Scaly Leg Mite the boot to keep your Chickens' feet Smooth and Sassy
Scaly leg mite is a fairly common problem that affects chickens. A parasitic mite burrows under the scales on the legs and feet of the birds, creating a lumpy, irritating growth on their legs. It causes them discomfort, pain, and infection if left untreated. 
Below you can find several topical treatments, such as soothing sprays and ointments, which smother the mites and suffocate them. It can take several weeks of continued treatments before all signs of Scaly Leg Mite have disappeared. It is also crucial to prevent recurrence by regularly cleaning and disinfecting the coop and their run can help to keep the mites at bay. 
If you visit our Information Centre, you can find our Hints & Tips on Treating Scaly Leg Mite and our AskPhill Video about Dealing with Scaly Leg Mite.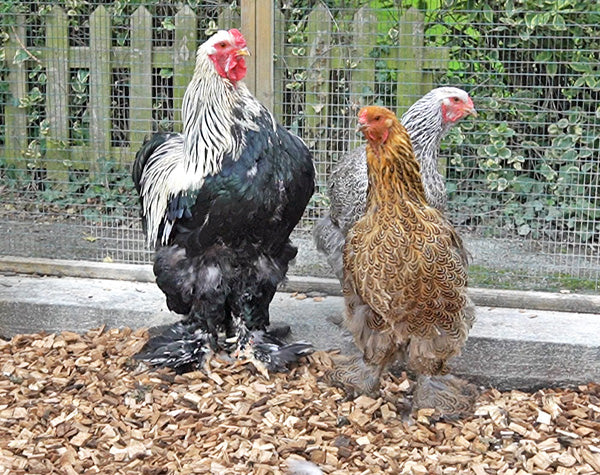 AskPhill
Phill guides you through just how easy it is to maintain and change all the Woodchip on the floor of your Chicken Run, ready for winter - or summer.
Chickens & Ducks
A product focus on four of our Mobile Chicken Coops. Designed to create highly mobile and incredibly practical chicken coops.
Garden Storage
Thinking about the winter glow of a log burner or the warmth and comfort of an evening around the fire with friends - the pros and cons ...
Garden Storage
What makes a Dorset Log and Garden Store different - Let Phill show you why the quality matters.