First Aid & Medication
Peace of Mind for Chicken Keepers - Build a Poultry First Aid Kit
Just like we need our own First Aid Kits for humans, we chicken keepers should keep some items in a Chicken First Aid Kit too – because you know an emergency will occur when you can't get a delivery because of the bank holiday!
Maybe you find a nasty-looking wound needing a Wound Spray, or a hen needing a Power Drops pick-me-up; some winter wheezes needing Oreganico; Bumble Foot requires Antiseptic, or maybe you notice some aggressive Feather Pecking and need a deterrent spray – we don't do plasters or Calpol I'm afraid but see our Chicken First Aid Kit to cover most poultry eventualities.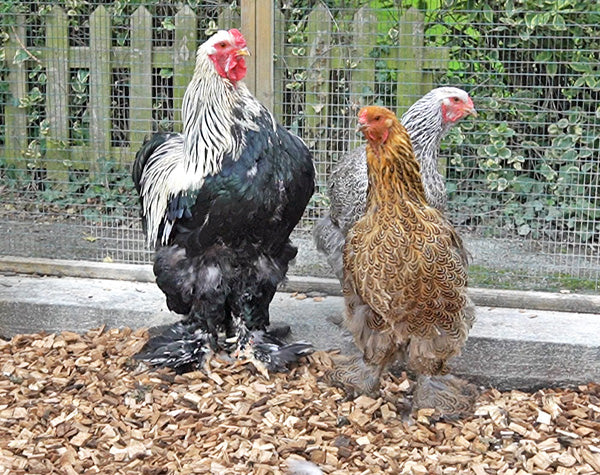 AskPhill
Phill guides you through just how easy it is to maintain and change all the Woodchip on the floor of your Chicken Run, ready for winter - or summer.
Chickens & Ducks
A product focus on four of our Mobile Chicken Coops. Designed to create highly mobile and incredibly practical chicken coops.
Garden Storage
Thinking about the winter glow of a log burner or the warmth and comfort of an evening around the fire with friends - the pros and cons ...
Garden Storage
What makes a Dorset Log and Garden Store different - Let Phill show you why the quality matters.