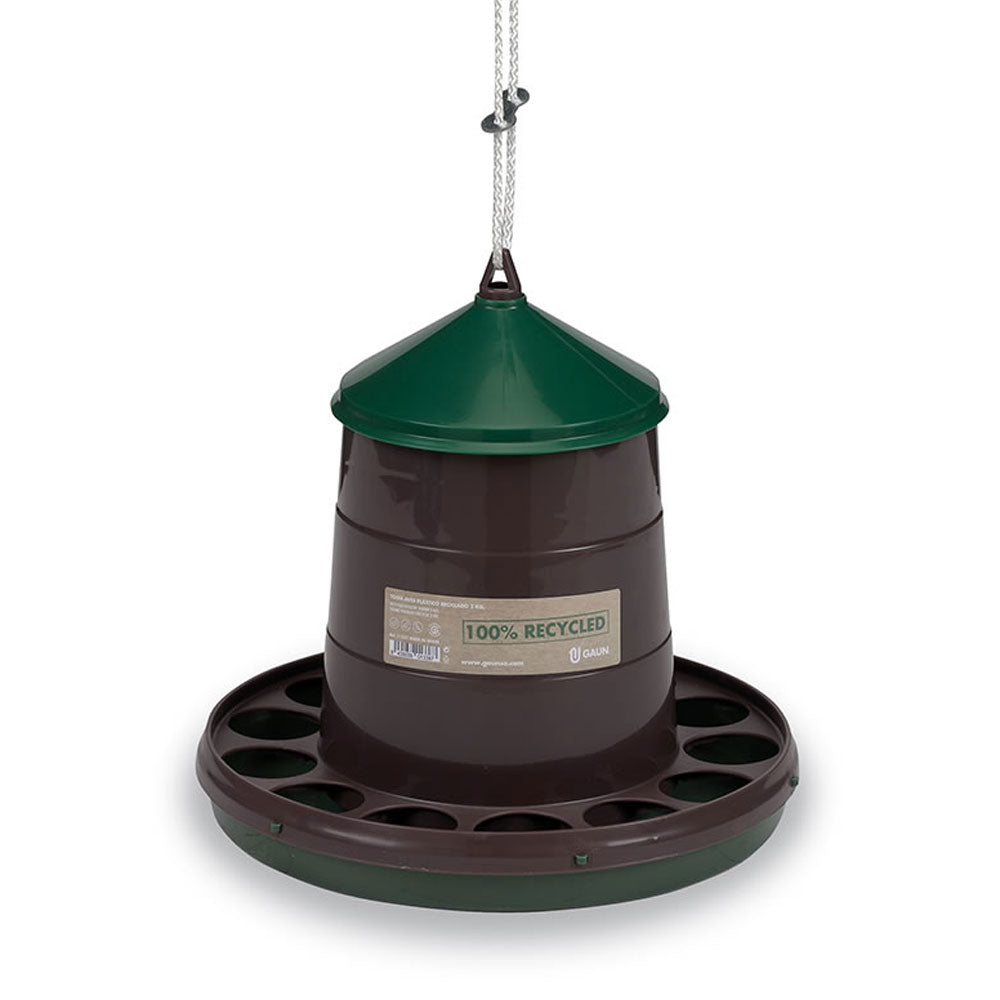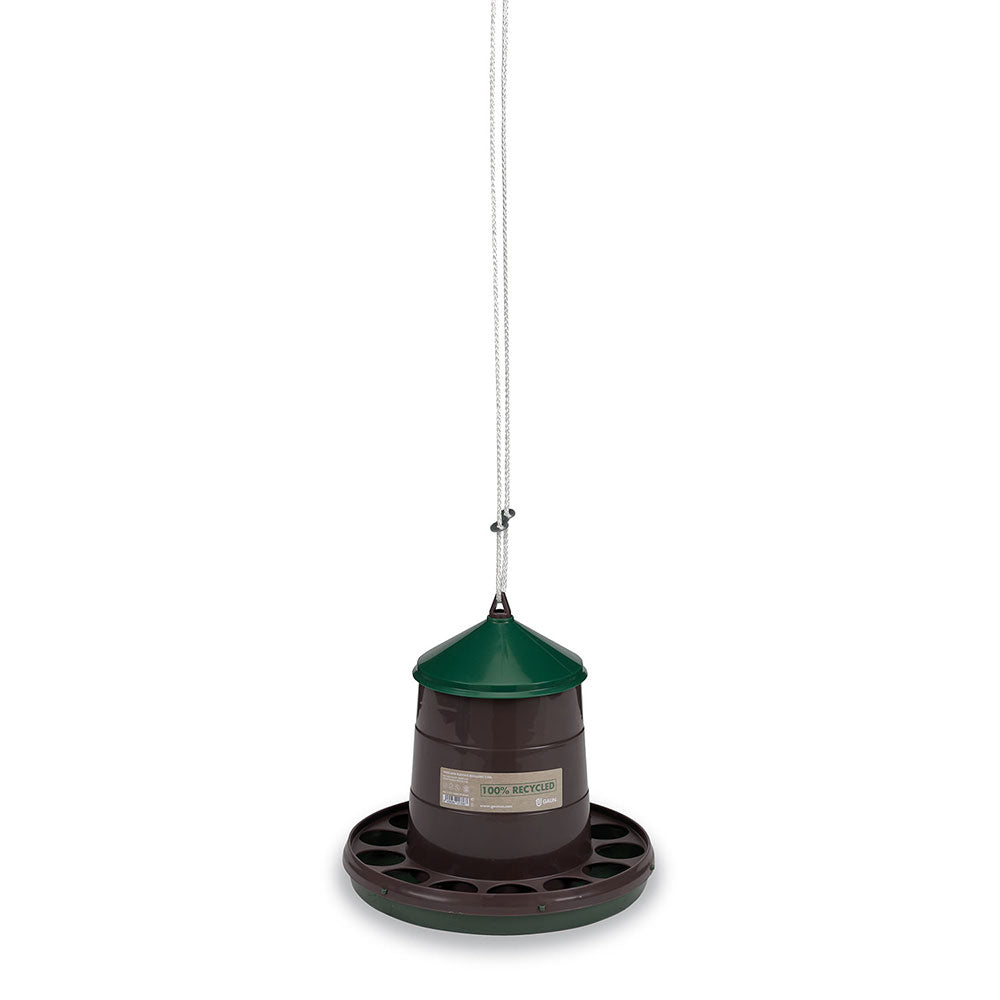 Gaun Recycled Hanging Chicken Feeder, 2kg
Eco-Friendly 2kg Poultry Feeder by Gaun.
The sustainable choice for bird enthusiasts, the Gaun Feeder is made from premium recycled plastic. 2kg capacity for pelleted feed.
Sustainability: Made entirely from recycled plastic - the eco-conscious alternative for feeding your chickens.
Food and Water Safe: Certified and tested for direct contact with food and water - ensuring utmost safety for your birds.
Strength and Durability: The resilience of conventional plastic - will withstand the test of time.
UV Protection: Shielded against sunlight damage - keeps its aesthetics and structural integrity.
Recyclable: Fully recyclable - making it a greener choice.
Convenient Hanging Cord: Features an adjustable cord for easy hanging.
Whether you're catering to your chickens or wish to tread lightly on the planet, try our eco-friendly feeder range.

Standard delivery via courier is next working day to most mainland UK destinations for orders placed before 2pm (excl. weekends and bank holidays).