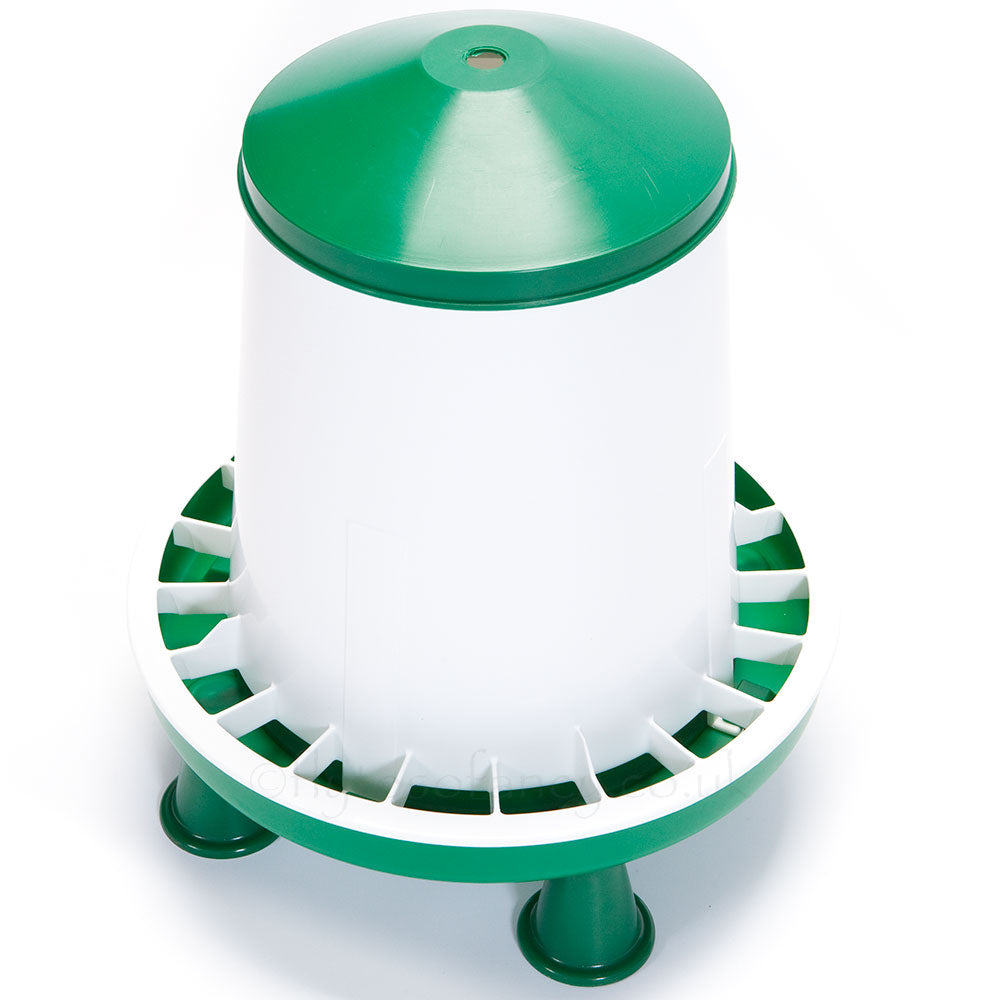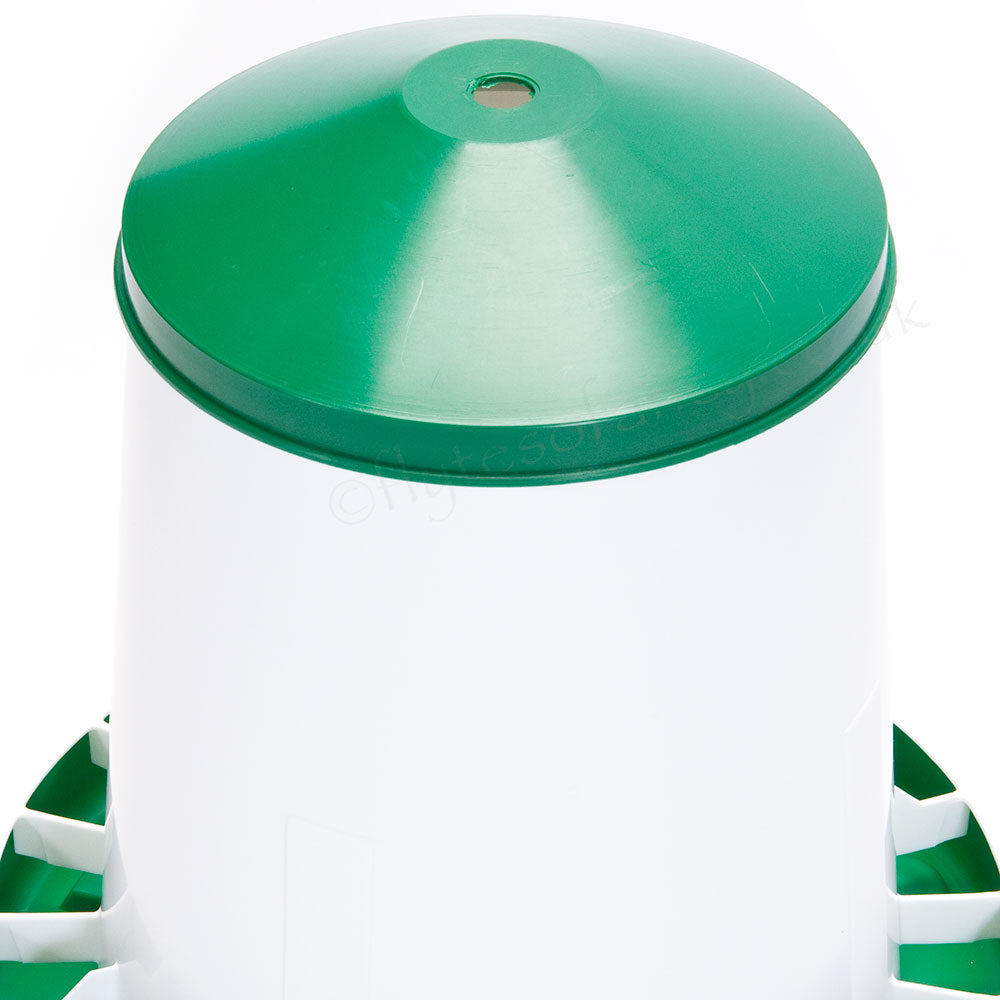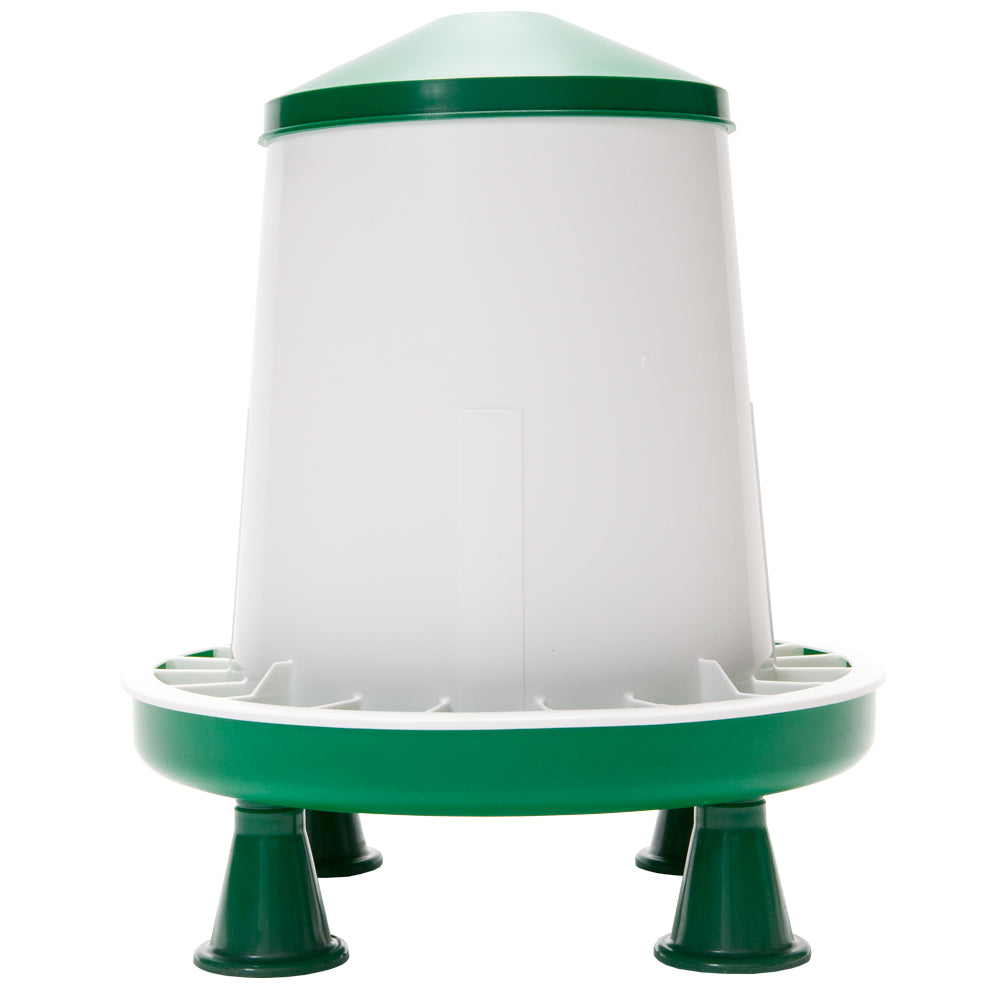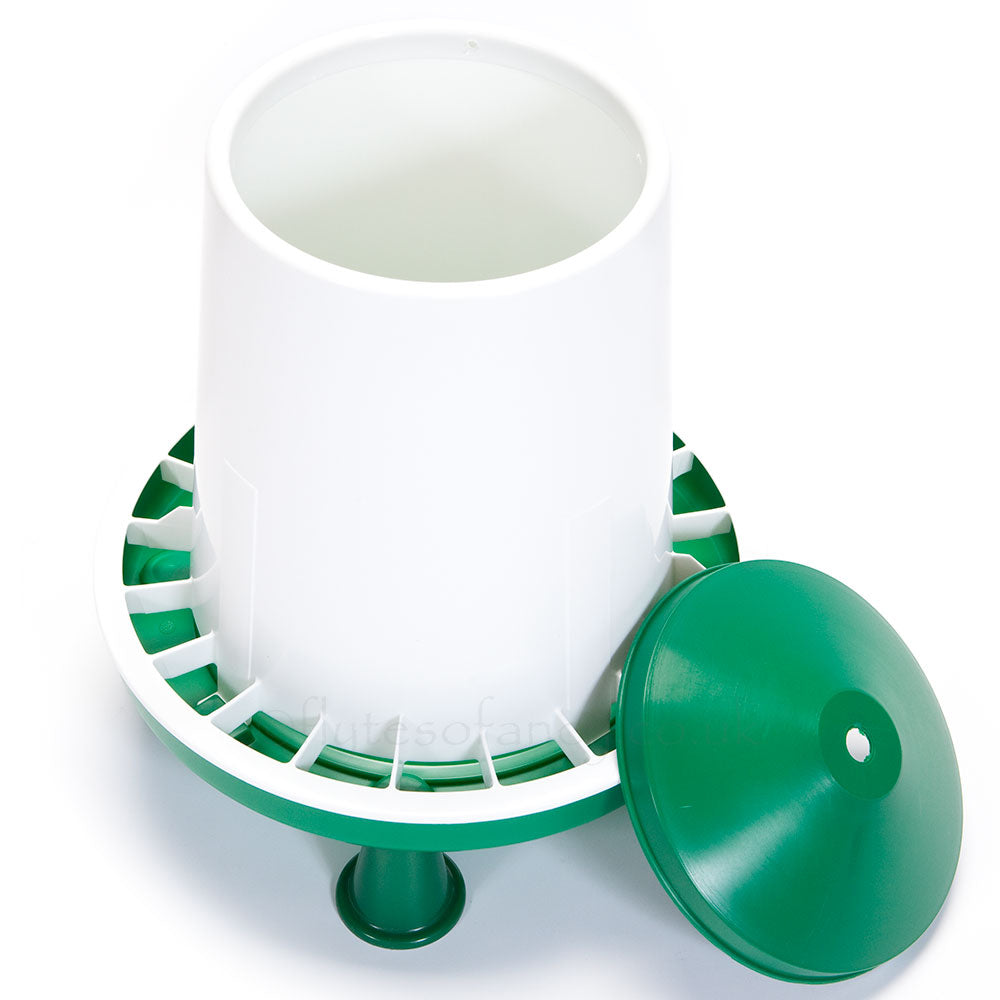 Blenheim 6kg Indoor Chicken Feeder
BEC Blenheim 6kg Chicken Feeder - Indoor version. The Blenheim Feeder is a heavy duty 6 kg feeder, made in the UK by BEC.
A really tough, well made, all plastic feeder with 4 green 7cm push-fit cone legs to make it stable and raise the feeder off the ground to prevent some of the contamination that the birds can flick into the saucer.
The Indoor version of the Blenheim comes with a green inner cap for the tube to prevent perching and contamination. It also has a metal rod so the feeder can be hung up if necessary.
The white feed tube has an integral Anti-flick finned base which adds to the rigidity and prevents birds from flicking out feed thereby reducing waste and mess. The tube simply twist-locks into the lugs on the green feed saucer.
Dimensions overall external: 35cm high and 30cm dia.
Please check measurements before ordering. Replacements for all parts are available. If adding the Rainhat, the inner cap is not used.
Standard delivery via courier is next working day to most mainland UK destinations for orders placed before 2pm (excl. weekends and bank holidays). Please note this may not always be possible at busy times e.g. after weekends and bank holidays.
Blenheim 6kg Indoor Chicken Feeder
Great choice of quality products promptly delivered. Thank you. Looks sturdy enough to last through a hard winter as we keep it outside.
Blenheim 6kg Indoor Chicken Feeder
Quick service although carriers made a mistake by splitting order. Flytesofancy were able to sort things out quickly for me. Definitely use them again
Blenheim 6kg Indoor Chicken Feeder
Blenheim 6kg Indoor Chicken Feeder
Excellent service - items received very quickly - chickens also very pleased!!! Like the poultry drinker this is going to save me wandering around filling food trays. Again the chickens definitely approve!
Blenheim 6kg Indoor Chicken Feeder
Products arrived when they said they would Strong and sturdy can also be suspended of the floor if needed