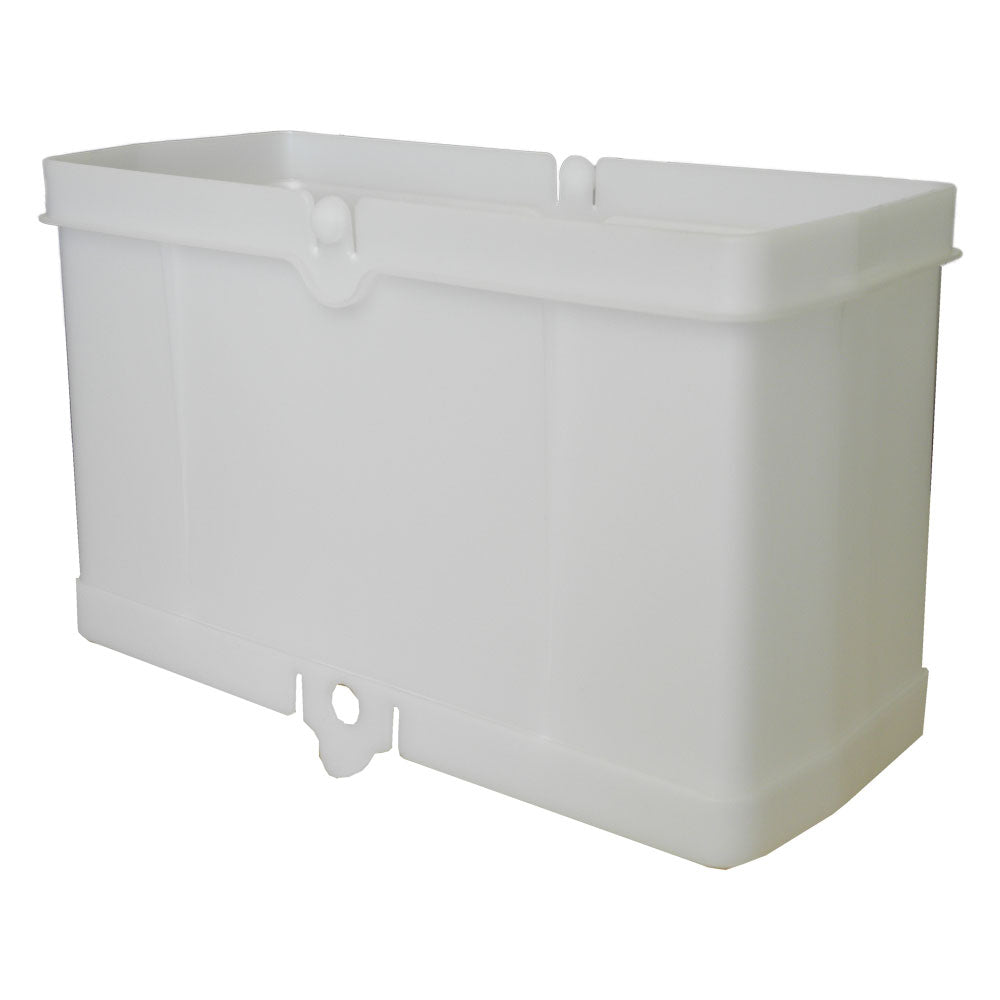 Extension Cartridge for BEC Wise Feeder
Extension Cartridge for BEC Wise Feeder - extend the capacity of your Wall Mountable Wise Feeder by 5kg with this white (opaque) extension silo cartridge. Each cartridge increases capacity by 5kg.
The Wise Mountable 10kg Feeder is a modular feeder and comes with one 5 kilo extension cartridge. To increase capacity additional 5kg Cartridges can be added and we advise also adding further mounting brackets as necessary.
You can then vary the capacity from the basic 10 kg Wall Mountable Feeder up to 20 kg by adding two cartridges (free-flowing pelleted type feed works best, not mash).
If you have the smaller 5kg Wise Feeder, and are wall-mounting this with a bracket, then you can simply add this cartridge to increase capacity.
Standard delivery via courier is next working day to most mainland UK destinations for orders placed before 2pm (excl. weekends and bank holidays).
Extension Cartridge for BEC Wise Feeder
Excellent goods and service, competitive pricing, helpful videos on the website. Increases the holding capacity of the feeder, good quality like the feeder itself.
Extension Cartridge for BEC Wise Feeder
Fast & efficient. Great product, easy to install.
Extension Cartridge for BEC Wise Feeder
Very reliable and always efficient, shame this order was let down by product Flimsy not very stable
Sorry to hear of problem with the feeder, not the normal feedback we get. I am sure there must be an answer as certainly the feed should not leak out and the containers normally clip together quite rigidly, so I am just going to pass your feedback to the manufacturers who will have the solution I'm sure.
Anne
Extension Cartridge for BEC Wise Feeder
As a Company excellent. Their service was quick and responsive. I did not realise the extension was going to be as it is. However now fitted it looks secure and will certainly cope when I increase my number of chickens. Thankyou
Extension Cartridge for BEC Wise Feeder
Very impressed, good products and prompt service. The only issue I have is shipping charges to remote / offshore areas. This has been mentioned previously with responses from Anne but Amazon for example use the postal service (to Isle of Man) without issue and post is a always much cheaper than courier to outlying areas. I normally look for providers who will post rather than courier. Does what it says on the tin!!