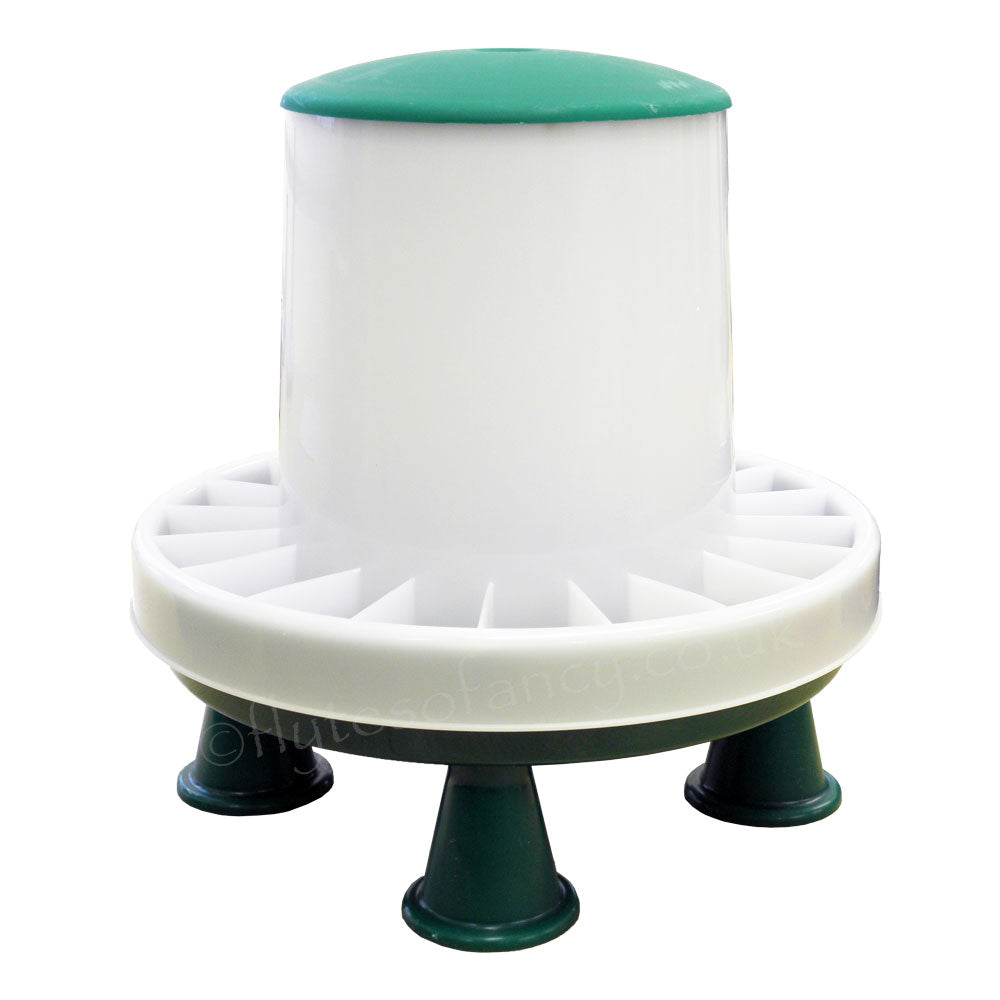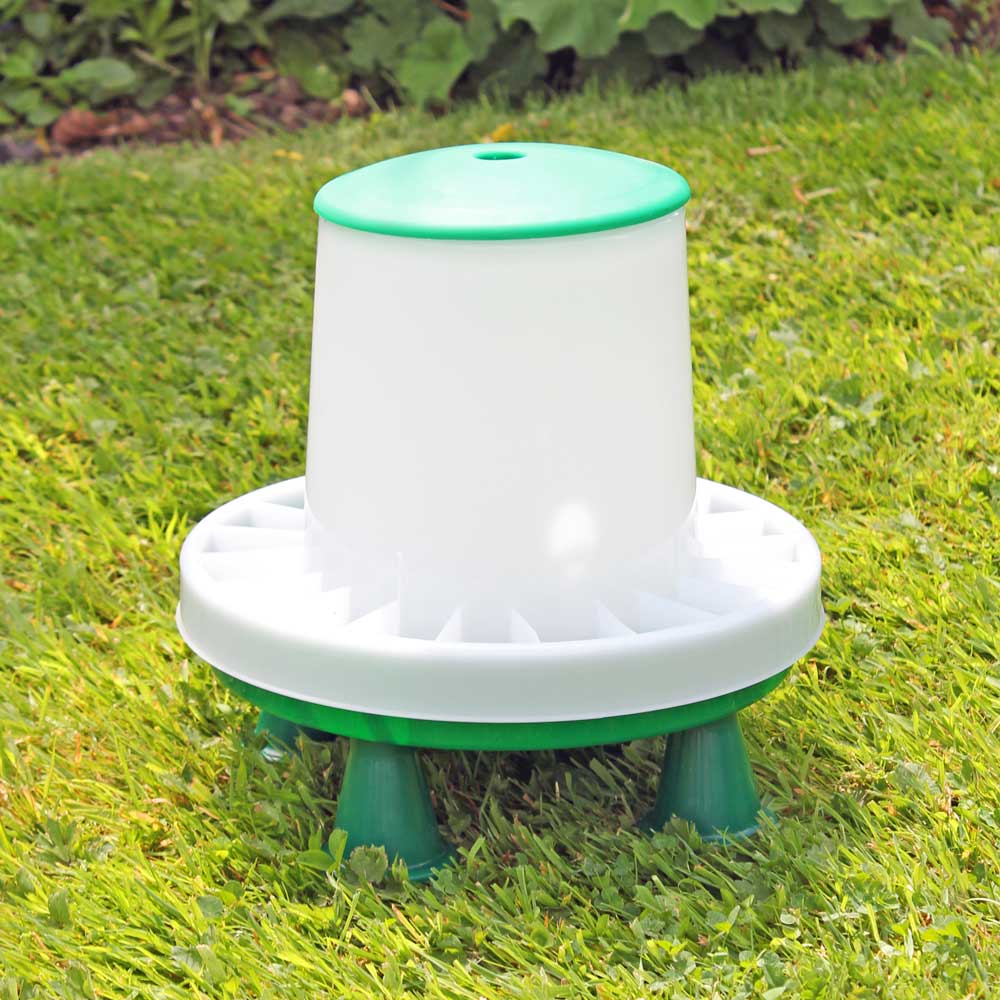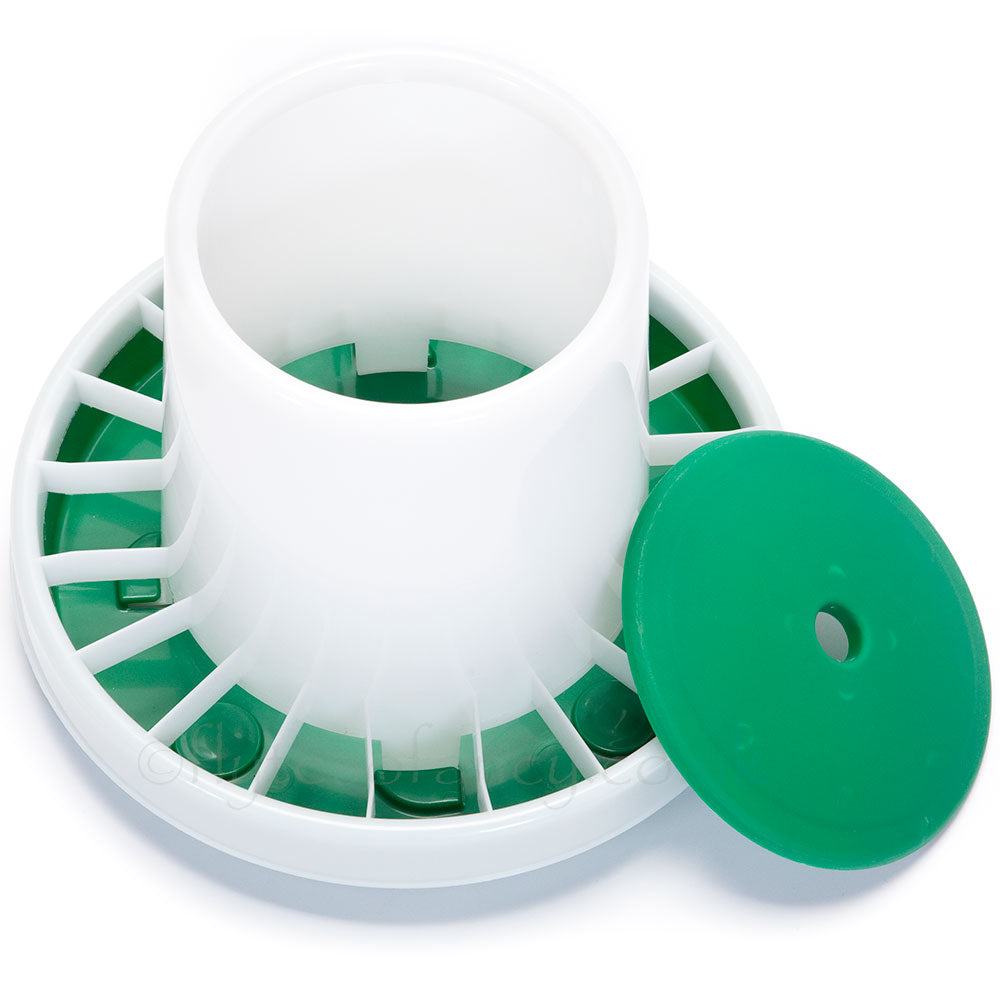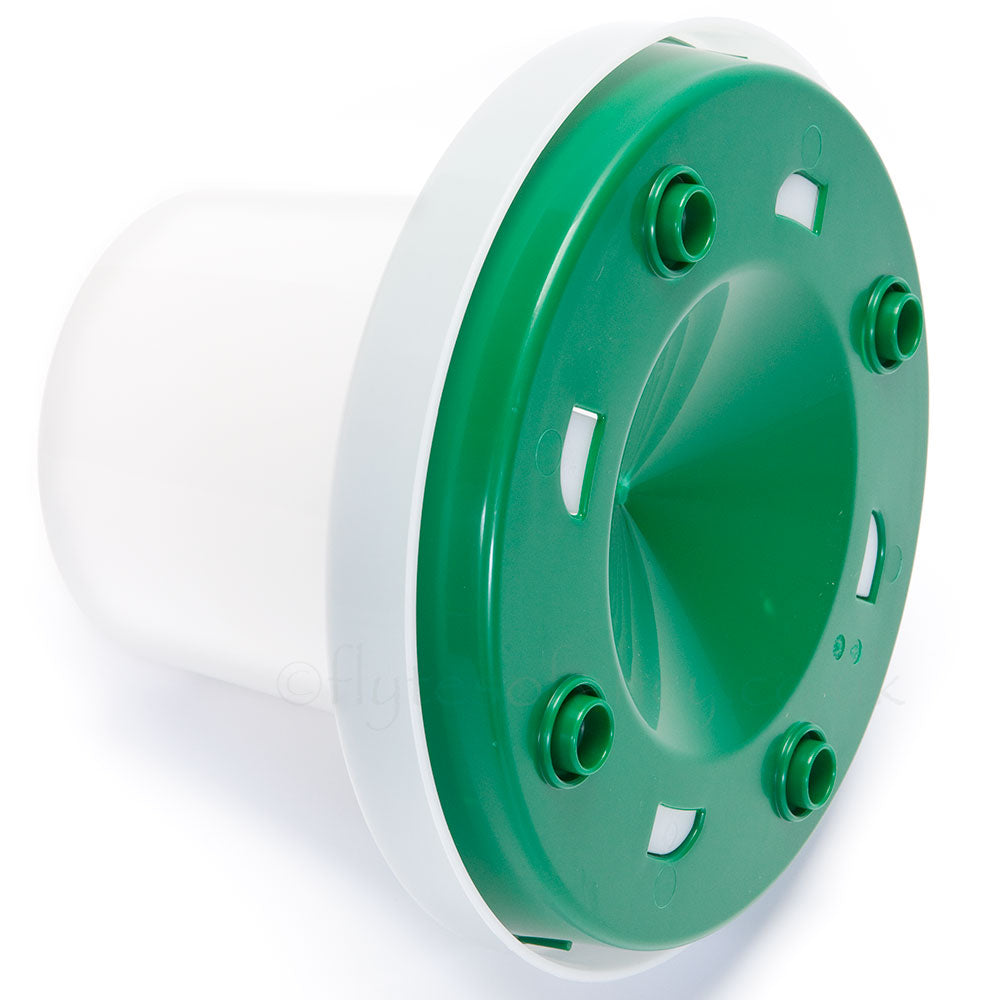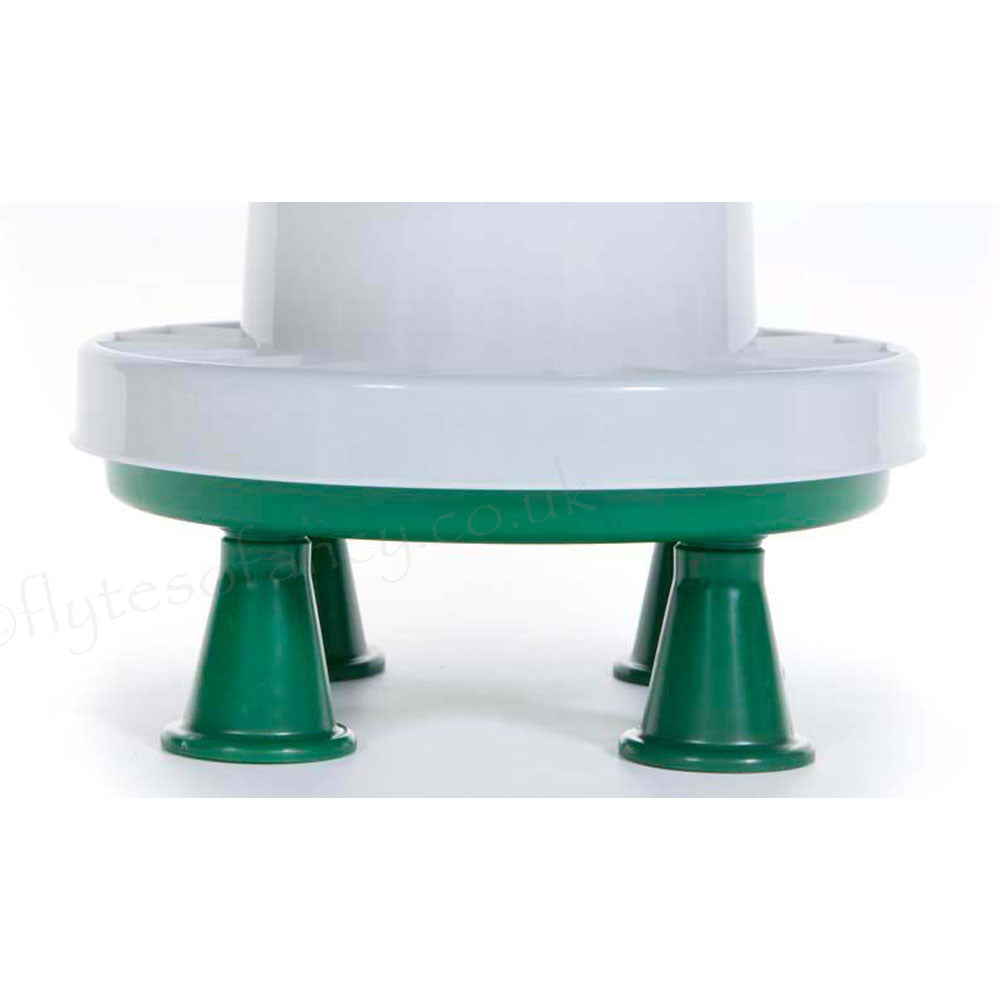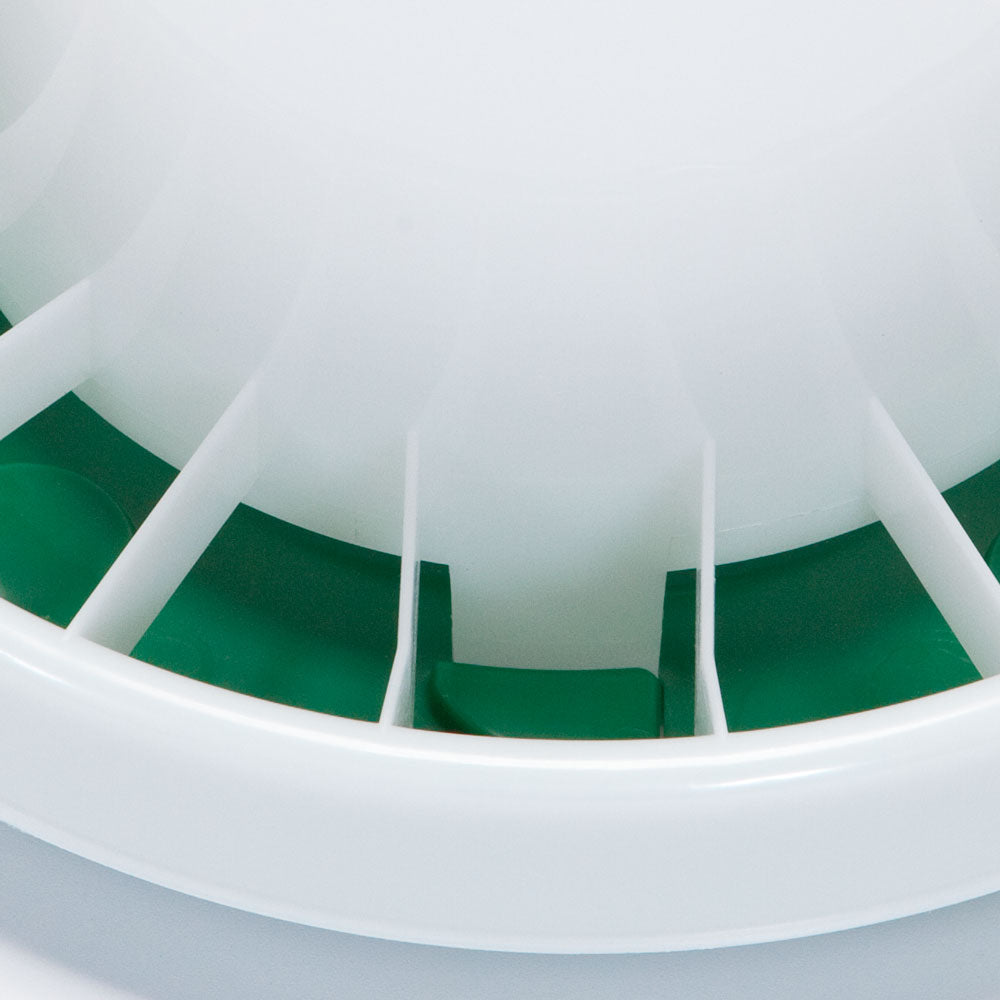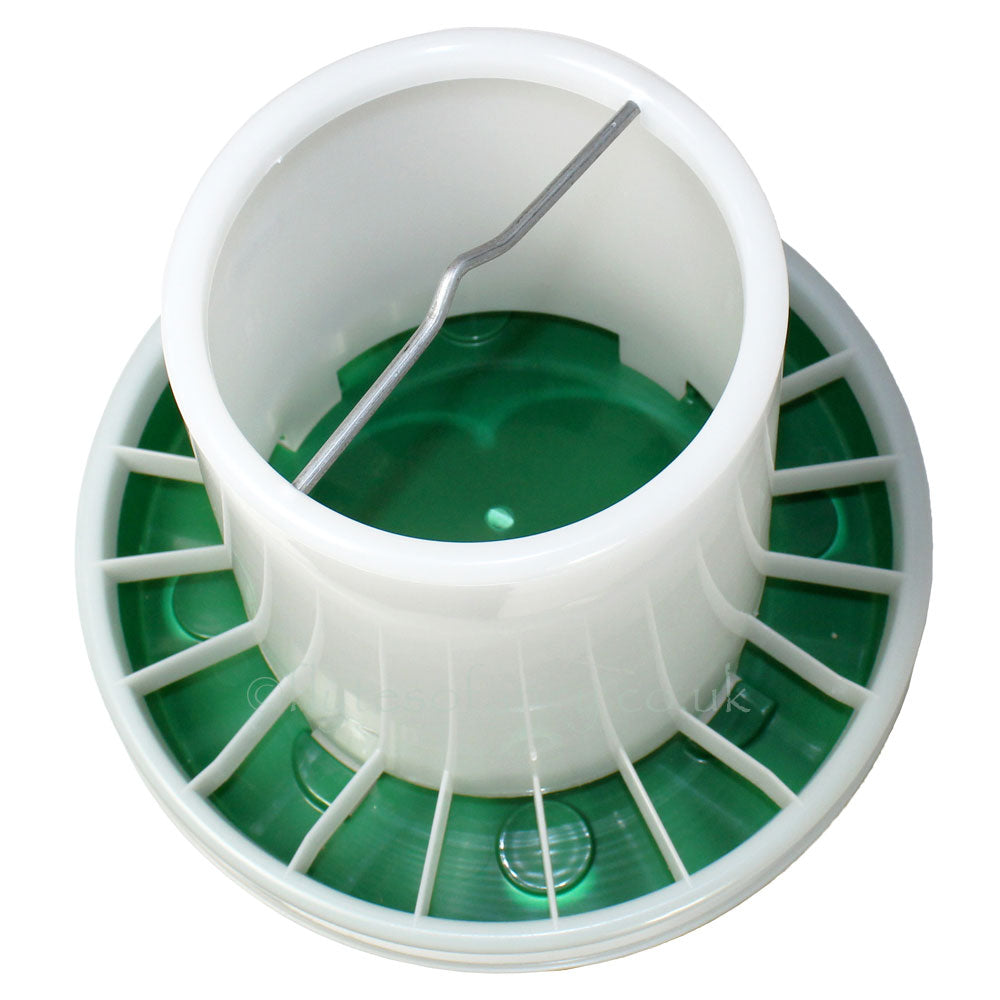 Ascot 2.5kg Chicken Feeder - Indoor
Small Ascot Chicken Feeder with 2.5kg capacity for layers pellets. Brilliant quality, British Made, robust feeder from BEC.

Place the feeder under the hen house, inside the house or in a sheltered area as it can be hung up if required - Indoor version includes a metal bar at the top of the tube - or can stand on its four green conical legs (included). 
The Indoor version includes a green inner cap for the tube to prevent perching and keep the feed clean. Place the green lid on top of the tube (note: this lid is not needed if adding the Rain Hat).
The white tube has integral anti-flick fins to prevent the hens from flicking the feed out of the saucer when they are looking for tasty morsels, therefore stops a lot of feed wastage.
The white feed tube simply twist-locks into the lugs in the green saucer. Simple twist together action, so easy to unlock to clean and easy to fill into the top of the tube.
Dimensions: Overall external 28cm dia. at the base x 28cm high. Top of tube 17cm dia. Legs 7cm high.
Please check measurements before ordering. Replacements for all parts are available.
Standard delivery via courier is next working day to most mainland UK destinations for orders placed before 2pm (excl. weekends and bank holidays). Please note this may not always be possible at busy times e.g. after weekends and bank holidays.