Garden Bird Feeders
From Seeds to Suet: A Feeder for Every Bird's Fancy!
Invite nature into your garden with our collection of wild bird feeders! Whether you're a passionate bird lover or simply enjoy the cheerful chirping that fills the morning air, our range is the perfect pick for your garden.
Catering to diverse bird diets, our Seed and Sunflower Feeders charm many species, from delicate finches and siskins to sturdy sparrows. Meanwhile, our durable Peanut Feeders, favoured by the Tit family, feature a tight mesh design ensuring small, crunchy bites. As temperatures drop, our Suet Feeders become a staple, providing energy-rich sustenance to birds like Robins and Wrens. Let's not forget, that our feathered friends also appreciate clean drinking water.
Nurture your local wildlife with Flyte So Fancy's bird feeders and transform your garden into a wild bird dining hot spot!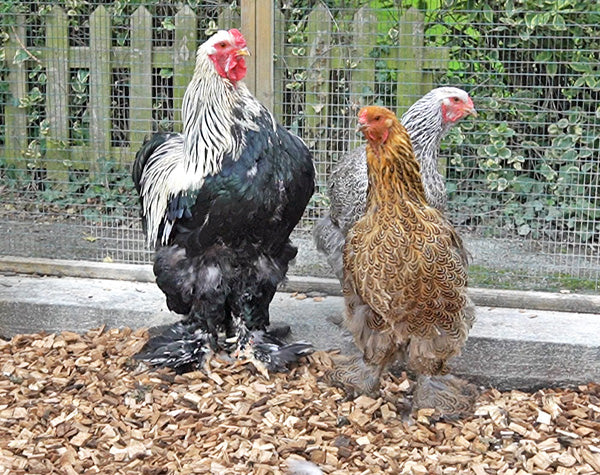 AskPhill
Phill guides you through just how easy it is to maintain and change all the Woodchip on the floor of your Chicken Run, ready for winter - or summer.
Chickens & Ducks
A product focus on four of our Mobile Chicken Coops. Designed to create highly mobile and incredibly practical chicken coops.
Garden Storage
Thinking about the winter glow of a log burner or the warmth and comfort of an evening around the fire with friends - the pros and cons ...
Garden Storage
What makes a Dorset Log and Garden Store different - Let Phill show you why the quality matters.