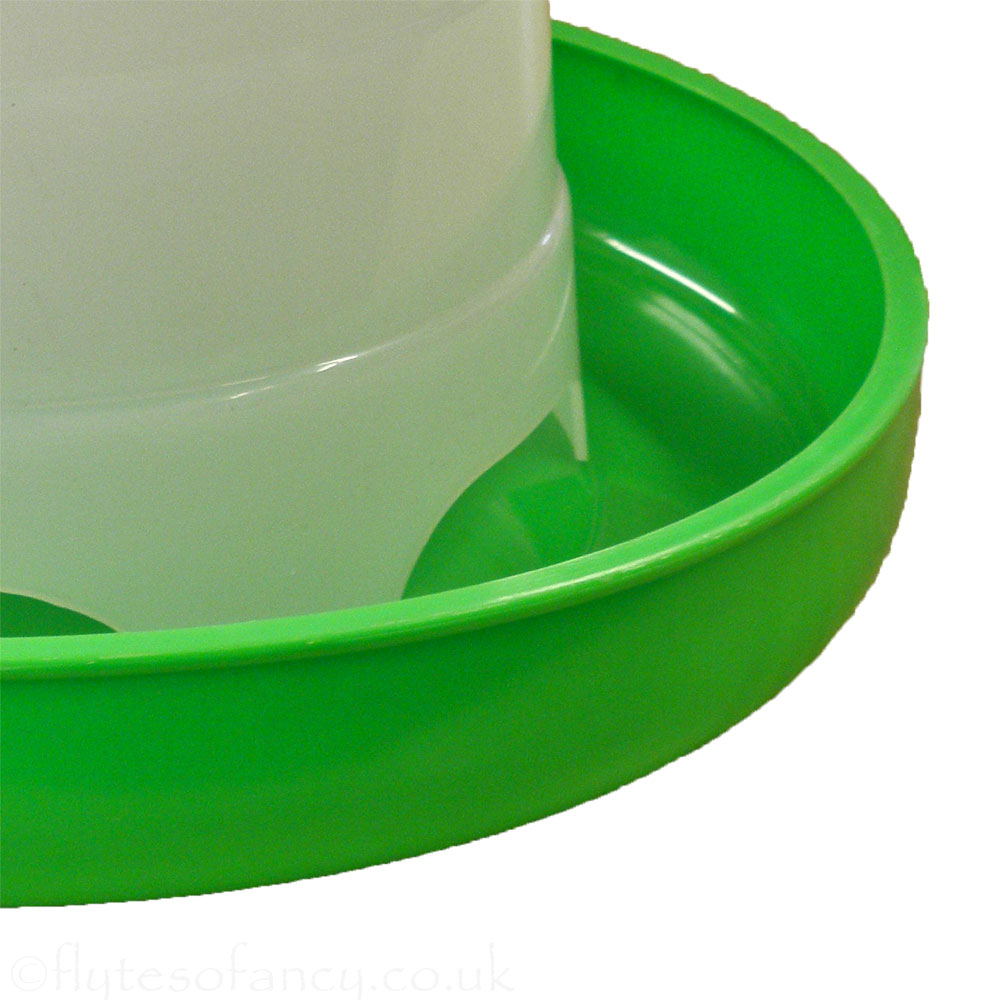 1.5kg Plastic Chicken Feeder (Green & White)
Small Plastic Hopper Feeder for chicks when feeding indoors or under cover. Approx. 1.5kg capacity.
This Green & White Chick Feeder is a robust construction. A single metal rod holds the two parts together through the centre, top fill.
Can be hung from a hook or stood on the ground. Dia. of pan 20cm, ht. of tube 16cm.
Usually used for chicks but, as a guide, filled with pelleted feed it will last 2 hens approx 2 days.
Standard delivery via courier is next working day to most mainland UK destinations for orders placed before 2pm (excl. weekends and bank holidays). Please note this may not always be possible at busy times and Bank Holidays.
Chicken feeder
Great speedy delivery. An excellent find as I've been searching for ages to find a chicken feeder that doesn't have the hard plastic dividers on the tray section as the dividers tend to catch the hens head and beak causing damage to the hen's head. Thankyou
Great design. Practical and so easy to clean.
1.5kg Plastic Chicken Feeder (Green & White)
You won't beat craftsmanship of this type and an absolutely superb customer service. We really wouldn't shop anywhere else, this team is the best. Lovely quality at an affordable price.
1.5kg Plastic Chicken Feeder (Green & White)
Excellent quality products, fast delivery. I will be using them again! Basic feeder, does what it needs to
1.5kg Plastic Chicken Feeder (Green & White)
Delivered on time.Everything there and in order. Bit smaller than i expected.good job i kept the old one i had .now using both