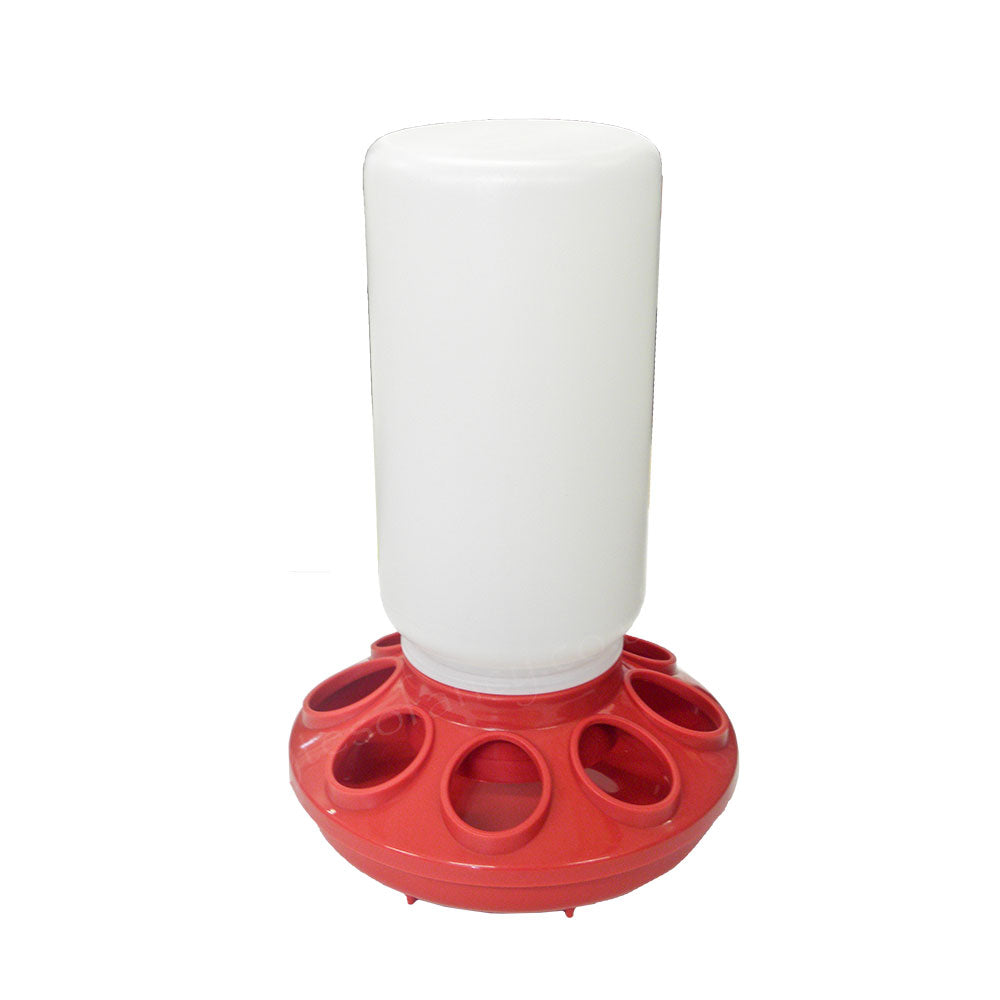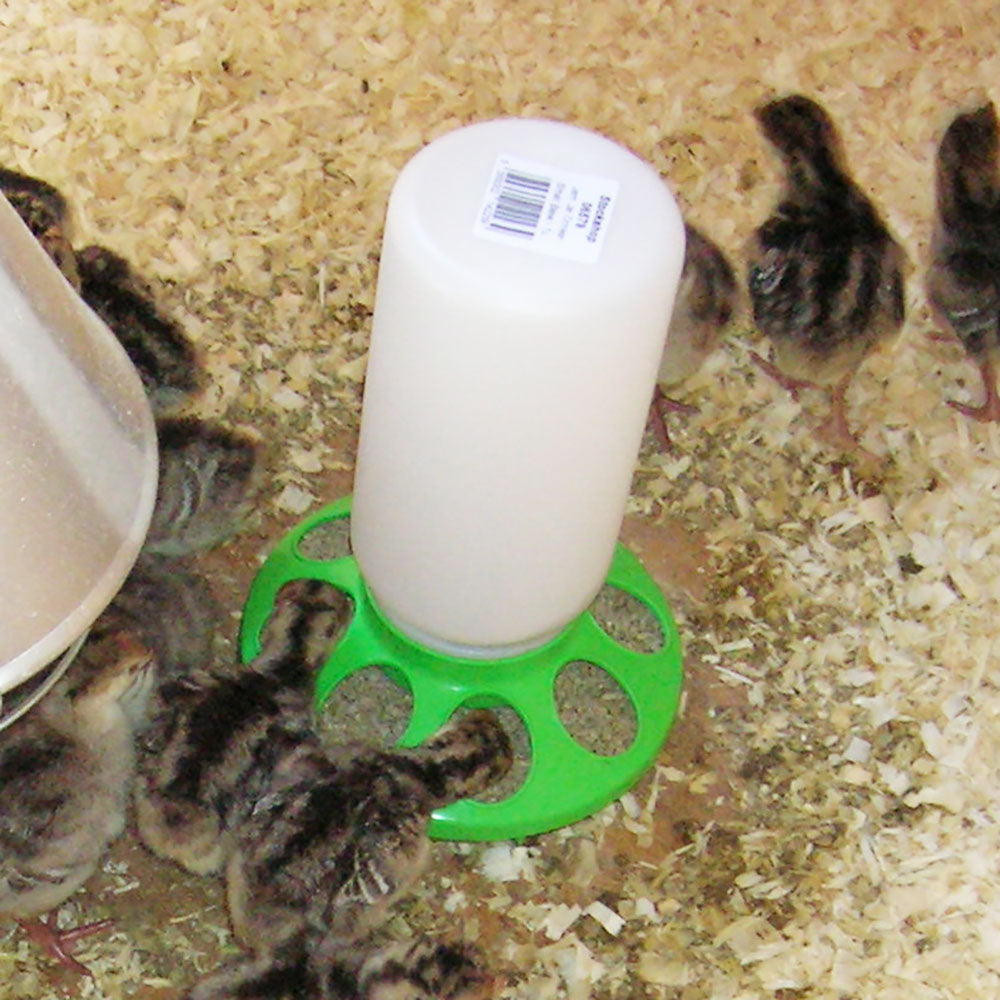 Plastic Jam Jar 1kg Chick Feeder
Plastic Jam Jar Chicken Feeder for 1kg of crumb or pellet feed. Red base, translucent hopper.
Lovely little plastic feeder for chicks, simple to use. A unique grid prevents chicks from standing in the feed and getting it dirty.
Simply fill the jam jar with Baby Chick Crumb, screw back into the base and turn it the right way up, the pan will fill with crumbs.
Standard delivery via courier is next working day to most mainland UK destinations for orders placed before 2pm (excl. weekends and bank holidays).
Great service
They're Very helpful and the service great
Perfect piece of kit
Chicks love spraying their chick crumb around: if you know, you know! So this feeder is perfect because it stops them doing this, keeping their enclosure tidy and reducing waste. It's a great price and easy to use. I highly recommend ordering from Flyte So Fancy because they are a great company who dispatch promptly, pack their products carefully and I've never once had an issue with them.
Great feeder for 5-6 chicks
Great service, product is sturdy and well made, chicks can't scratch out the feed so waste is reduced and it makes sure they have access all day. Good design and doesn't fall over easily as they do like to sit ontop of it