Hardwood Woodchip
Do you have a muddy Chicken Run?
Are your hens in an enclosed run area? Are they scratching at bare earth or walking in mud all day? Does the chicken run smell awful? Perhaps you have heard that a surface of wood chippings is the solution, but which wood chip is best for chickens? You can find more on our Using Hardwood Woodchip information page.
Flyte so Fancy Hardwood Woodchip is a sustainable, play-grade, eco-friendly, and natural surface in your chicken run. A perfect 10-40mm particle size and minimum bark content (bark is not good in a chicken run). Just add a nice layer of our natural woodchip and you will have happy hens!
Your birds will love it. Scratching around looking for elusive bugs and worms keeps them entertained all day long. It will help to keep them clean, less smelly, and mud-free. Delivered directly to your door in handy 15kg (approx.) bags.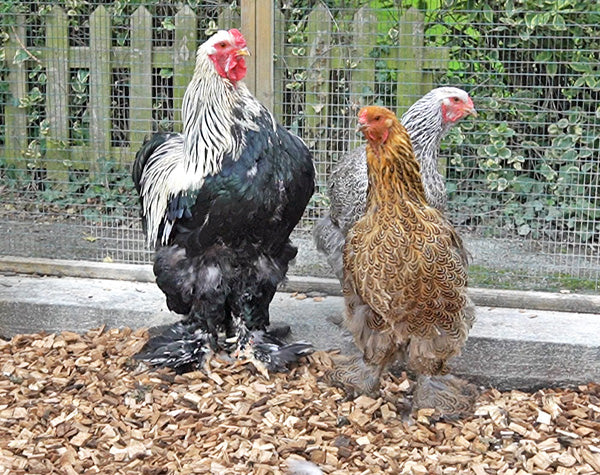 AskPhill
Phill guides you through just how easy it is to maintain and change all the Woodchip on the floor of your Chicken Run, ready for winter - or summer.
Chickens & Ducks
A product focus on four of our Mobile Chicken Coops. Designed to create highly mobile and incredibly practical chicken coops.
Garden Storage
Thinking about the winter glow of a log burner or the warmth and comfort of an evening around the fire with friends - the pros and cons ...
Garden Storage
What makes a Dorset Log and Garden Store different - Let Phill show you why the quality matters.