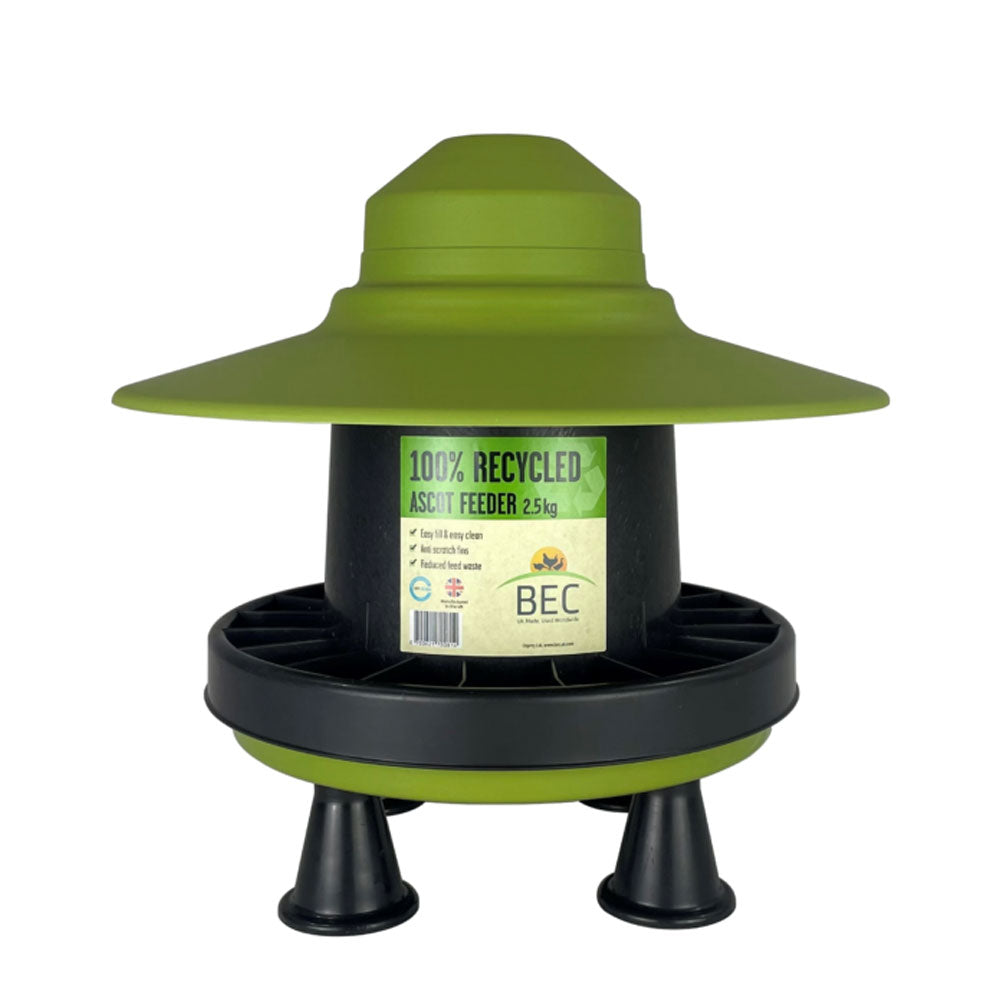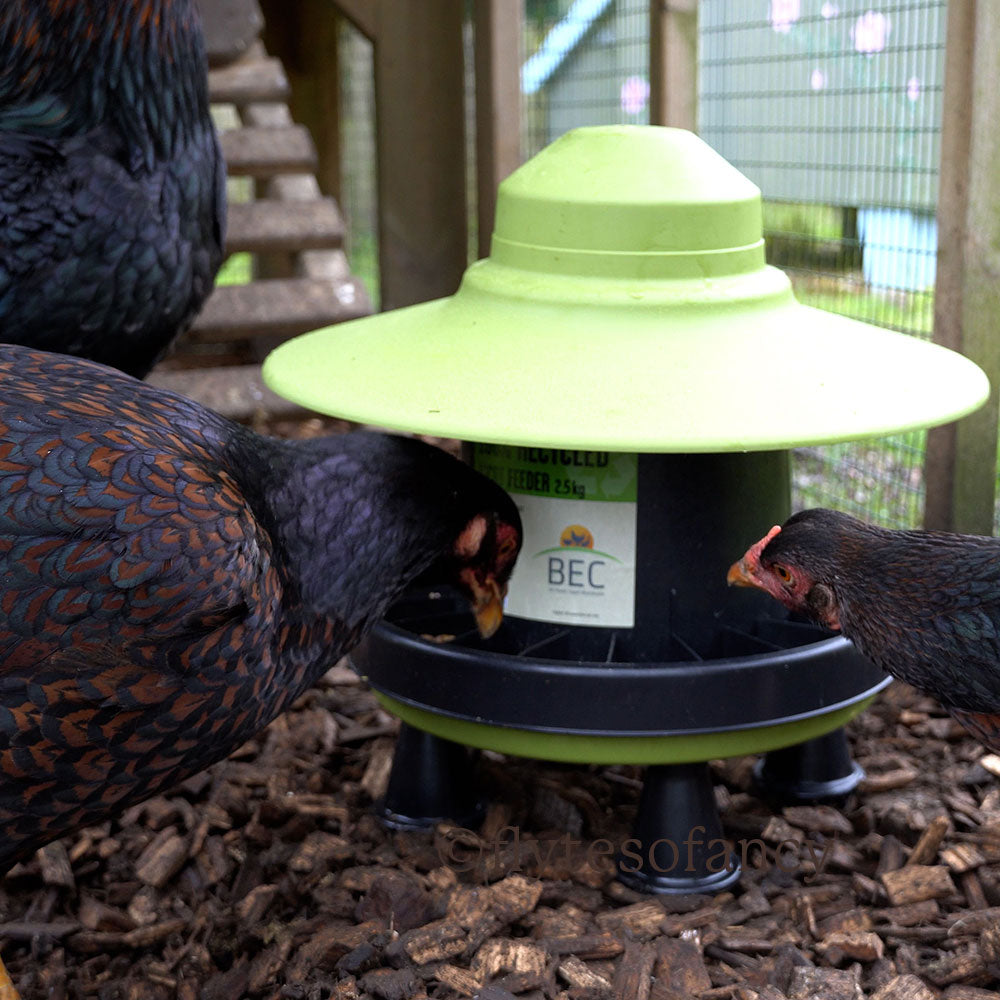 BEC Recycled Plastic Ascot Chicken Feeder, 2.5kg
NEW FOR 2023! 100% Recycled Plastic Chicken Feeder by BEC, styled as their ever-popular Ascot Feeder. 
This Outdoor Feeder has a capacity of 2.5kg for layers pellets which would suit a flock of 6 birds for approx 2 - 3 days. Brilliant quality, British Made, robust feeder from BEC.
The Eco-Ascot Feeder comes with a green rain hat which fits snugly onto the tube. It will keep the feed dry and protected from contamination. 
With the Eco version of the Ascot feeder, the feed tube is recycled black plastic with integral anti-flick fins and a green base (saucer). The 4 black conical push-fit legs raise the feeder off the ground and keep the feed clear of scattered debris.
The feed tube twist-locks into the lugs in the feed saucer, a simple twist-to-lock action. Easy to unlock to clean and easy to fill into the top of the tube. Not suitable for mash-type feeds.
Dimensions including Rainhat: 35cm dia. x 35cm high. Base/Feed tray 28cm dia. Tube top 17cm dia. Legs 7cm high.
Please check measurements before ordering. Replacements for all parts are available.
Standard delivery via courier is next working day to most mainland UK destinations for orders placed before 2pm (excl. weekends and bank holidays). Please note this may not always be possible at busy times e.g. after weekends and bank holidays.
FAIRLY GOOD
I found the legs difficult to put on especially when they fell off and there was still food in it, otherwise very good
Hi Yvonne,
The legs are quite a snug fit, but once they're in properly they shouldn't come off again. There will be a definitive pop once they're locked in properly, but I know they can be a little stiff!
Ideal for feeding chickens
It seems to be sturday with a good fitting lid, which protects the food from the weather.
Ascot Chicken Feeder
Great feeder. Nice to know it's made from recycled materials. Chickens share it cooperatively and the 'sunhat' cover protects it from the rain nicely.
Ascot Chicken Feeder
Great Product. My Girls really love it! Keeps food dry & off the ground.
Brilliant service
Excellent service, product and delivery.