Anti-Feather Pecking
Keep your Chickens fully-feathered despite their Pecking Peccadilloes
Feather pecking in chicken flocks can lead to injuries or even cannibalism as they jostle for the top position in the pecking order. There are several spray treatments available below to help prevent feather pecking, and wound treatments if needed.
There are many reasons why feather pecking can occur and several solutions to the problem. You could apply an Anti-Feather Pecking Spray to victim birds or try enriching their general environment with Pecking Blocks, a Dustbath or Jungle Gym, or add high protein treats to their diet.
In our Information Centre, you can find hints and tips on the Causes & Prevention of Feather Pecking as well as our AskPhill video on Feather Loss in Chickens.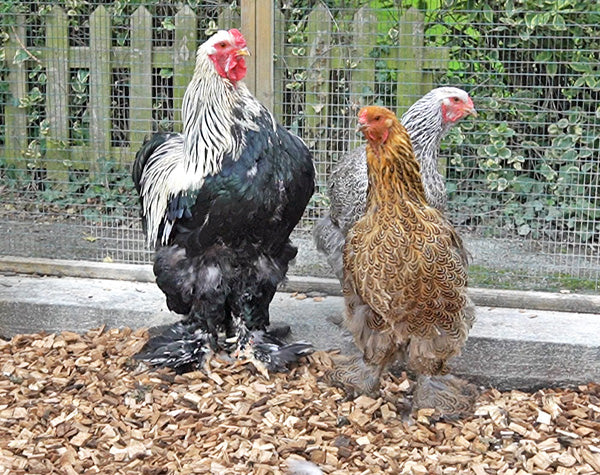 AskPhill
Phill guides you through just how easy it is to maintain and change all the Woodchip on the floor of your Chicken Run, ready for winter - or summer.
Chickens & Ducks
A product focus on four of our Mobile Chicken Coops. Designed to create highly mobile and incredibly practical chicken coops.
Garden Storage
Thinking about the winter glow of a log burner or the warmth and comfort of an evening around the fire with friends - the pros and cons ...
Garden Storage
What makes a Dorset Log and Garden Store different - Let Phill show you why the quality matters.