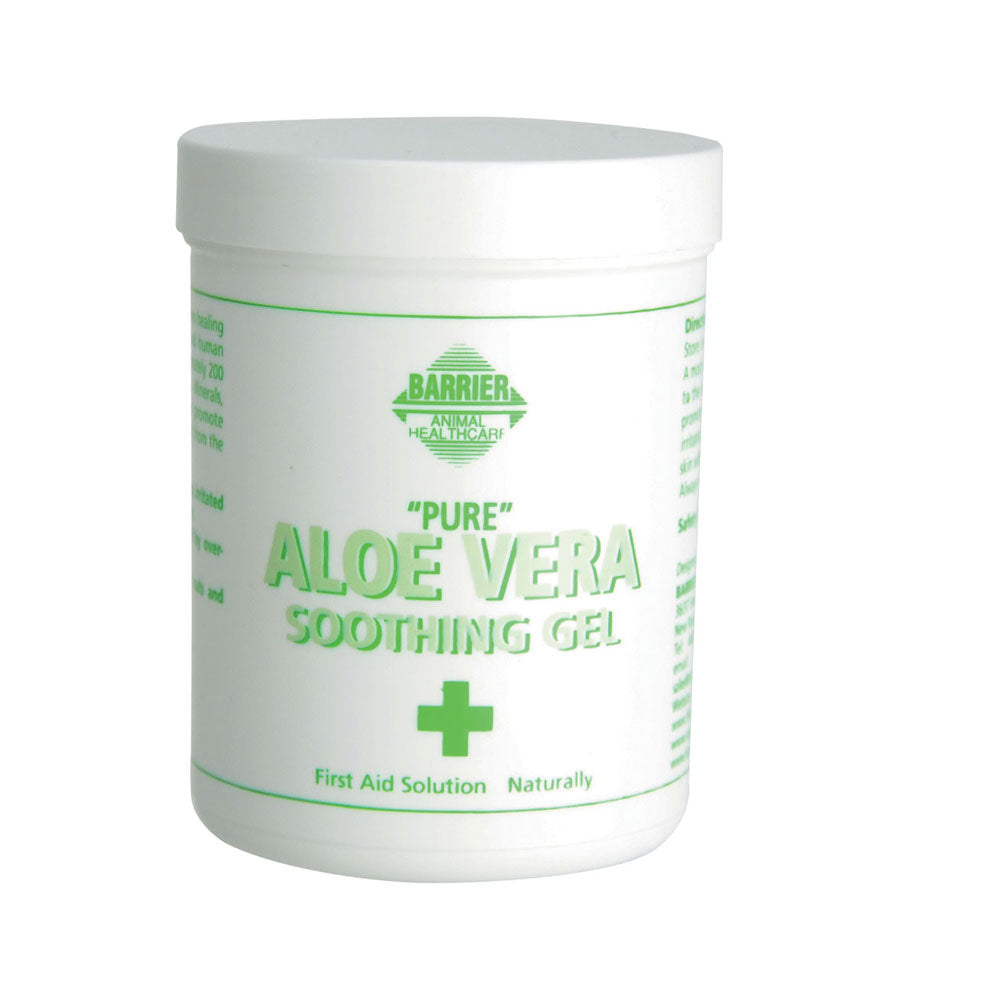 Barrier Aloe Vera Gel, 250ml
Barrier Aloe Vera Gel is a soothing natural gel for abrasions and inflamed skin in all animals and birds. Protects and aids natural healing.
A wonderful natural product from Barrier Healthcare that can be applied directly to raw, sore, irritated areas including small cuts, grazes, sunburn and insect bites.
Particularly helps if chickens have been pecked or to help soothe inflamed skin when the hens have been 'trodden' by a cockerel.
Standard delivery via courier is next working day to most mainland UK destinations for orders placed before 2pm (excl. weekends and bank holidays).
Barrier Aloe Vera Gel, 250ml
All the products I wanted were in stock. Easy to order. Really prompt delivery. Non-smelling, non-greasy gel that is easily applied, even if there is only one person available.
Barrier Aloe Vera Gel, 250ml
Their service was excellent. I had a confirmation note straight away and my order arrived the next day. I also had a note to let me know when and how my parcel was going to arrive. I was impressed with my order and have since reordered. I have used it on my ex battery balding chickens for sunburn and the redness is improving, they are going pink and less inflamed already. The hard part is catching them but once caught is easy to administer.
Barrier Aloe Vera Gel, 250ml
Excellent service every time I buy from them. Very helpful and nice people whenever you need to get advice. Very pleased so far but haven't been using it for long. It seems to be an effective product.
Barrier Aloe Vera Gel, 250ml
Arrived day after I ordered it, very well packaged, Very happy. Would recommend Flyte So Fancy. Used this on my chickens it acted very quickly on their sore skin
Barrier Aloe Vera Gel, 250ml
Very fast delivery. Many thanks. Very pleased. Great item thanks.