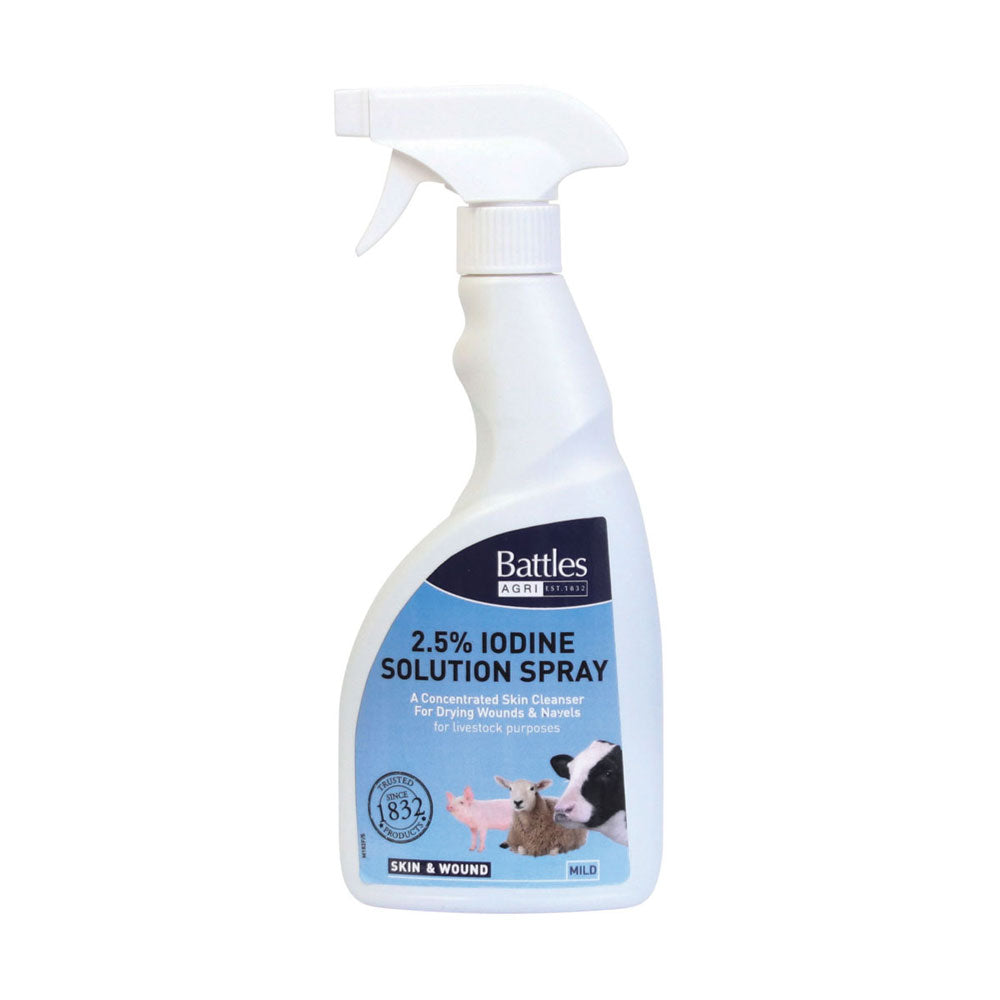 Battles Iodine Spray 2.5%, 500ml
Battles Iodine Spray 2.5%, 500ml - Non-aerosol spray for animals and birds.
A handy spray container of veterinary iodine solution. Use as a general purpose skin disinfectant for use in the management of all livestock and birds.
Can also help to prevent feather pecking in poultry and act as an antiseptic where skin has been broken.
2.5% Iodine. UN Hazardous Item No. 1219. Follow instructions on container for use and disposal.
Standard delivery via courier is next working day to most mainland UK destinations for orders placed before 2pm (excl. weekends and bank holidays). Please note this may not always be possible at busy times e.g. after weekends and bank holidays.
Battles Iodine Spray 2.5%, 500ml
As a new hen keeper I researched lots of different companies for product and decided to use Flyte So Fancy as they had all the products l required. The order arrived swiftly and was well packaged. Staff were very helpful on the phone too.
If there is one thing I would like them to considered changing it would be not to automatically empty the customers basket overnight/after a period of time. As it took me a while to decide on the exact products I wanted to keep coming back to my basket. I solved this by copying the basket and saving it in a document on my computer so I could refer back to it. It was annoying to keep putting the same things back in over and over, but it did not put me off buying from FSF because of the range and quality of products and the knowledge base on the website, youtube and on the phone.
Thanks again.
Battles Iodine Spray 2.5%, 500ml
Advice line well informed and helpful re chicken care.
Products delivered very efficiently and quickly, excellent service all round.
Battles Iodine Spray 2.5%, 500ml
Speed of delivery from order was amazing - almost miraculous!!!
Battles Iodine Spray 2.5%, 500ml
As always the Advice, Products & Delivery service provided by the Flyte So Fancy team is above and beyond any other online consumer or shop I have visited.
Battles Iodine Spray 2.5%, 500ml
Excellent service. Good site easy to use.