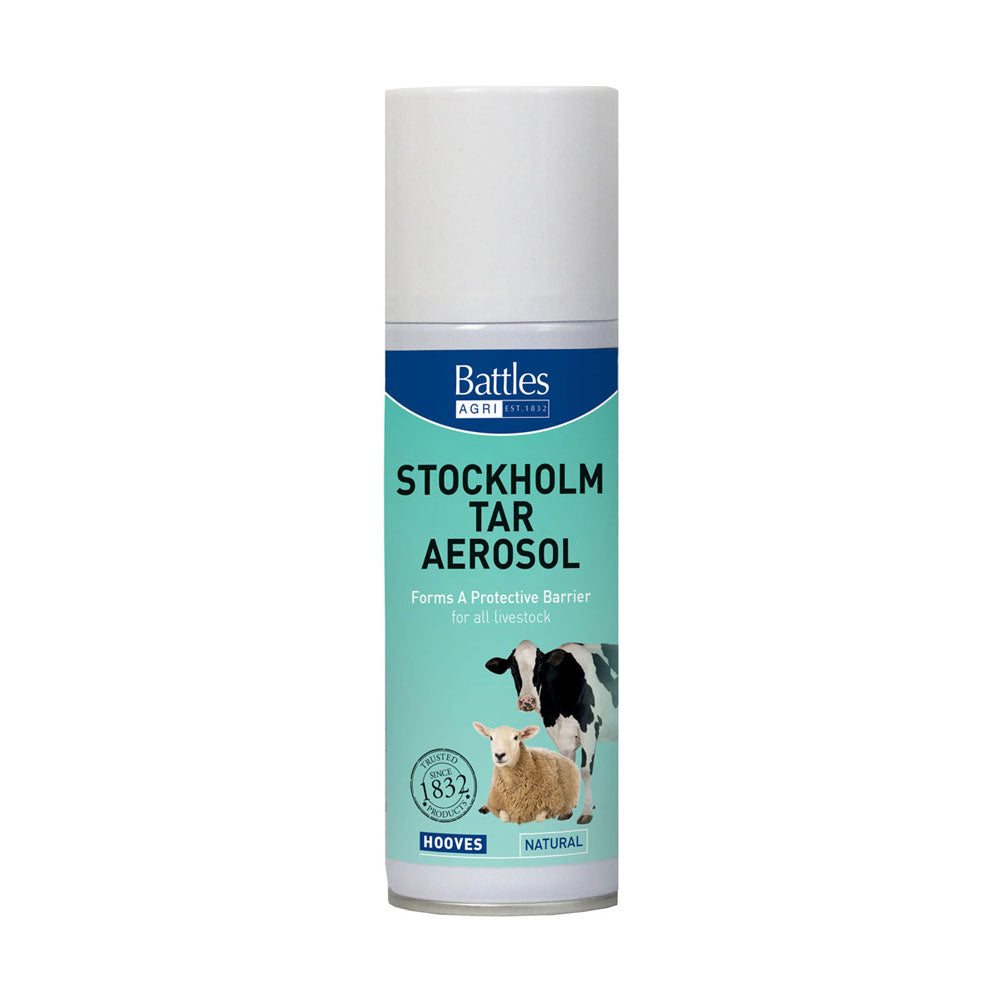 Battles Stockholm Tar Aerosol Spray, 500ml
Battles Stockholm Tar Spray, 500ml aerosol can.
A tried and tested traditional way of dealing with feather pecking or aggression in all kinds of livestock and birds.
Applying Stockholm Tar to wounds or bare skin of birds and animals will form a natural barrier to help wounds heal and prevent feather pecking among flocks of chickens.
Easy to use and apply aerosol spray version of Battles classic Stockholm Tar. Multi-directional spray top for ease of use.
Simply apply to the affected bird where she is being pecked (suggest wearing disposable gloves as it can be messy).
For more in-depth information about Feather Pecking in Poultry visit our Chicken Feather Pecking page.
As this is an aerosol can it cannot be sent Royal Mail, it has to be sent via courier, hence carriage charge of £5.99, if ordering on its own.
Next working day delivery when ordered before 2pm (excl weekends and bank holidays). Please note this may not always be possible at busy times e.g. after weekends and bank holidays.