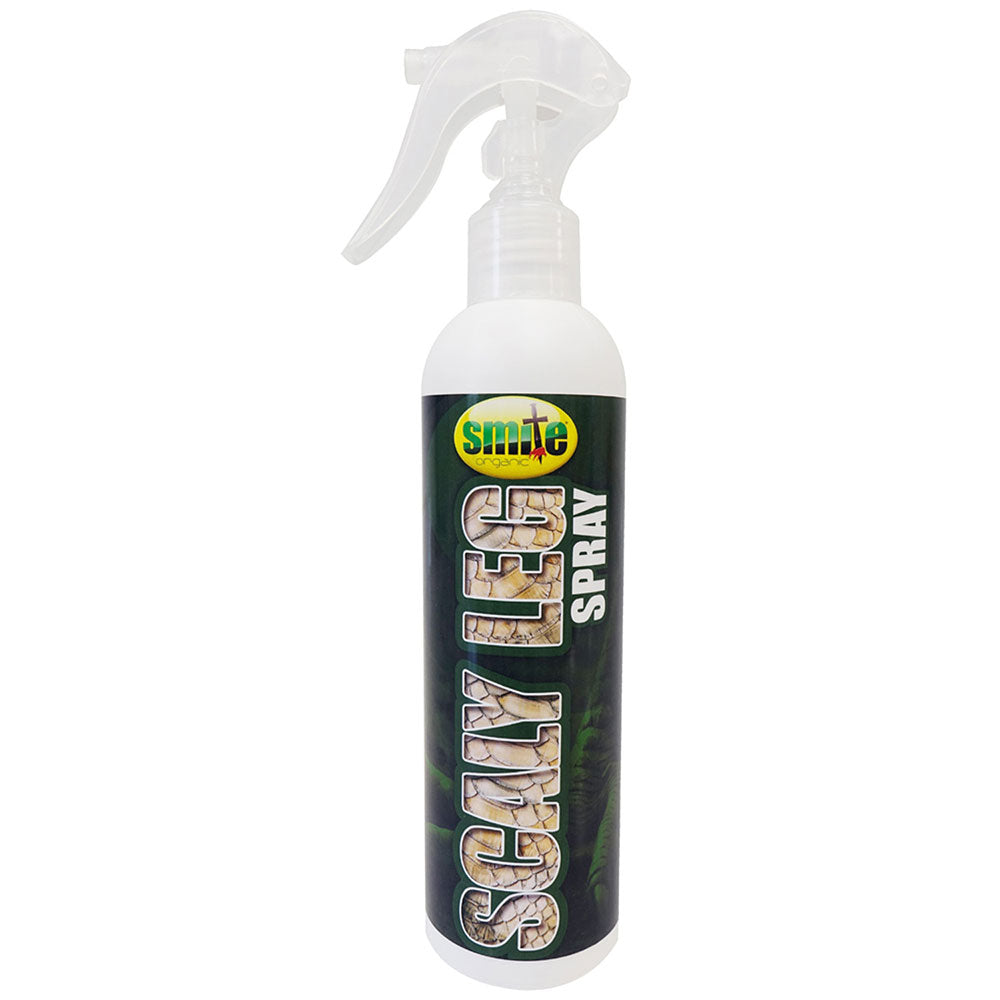 Smite Scaly Leg Mite RTU Spray, 250ml
Smite Scaly Leg Mite RTU Spray, 250ml non-aerosol spray.
A natural deterrent against scaly leg mites which can be sprayed directly onto the legs of birds.
It works by covering the epidermis of the bird's skin in a protective film that cuts off the oxygen supply to the mites. This gives immediate effect and residual activity for up to four weeks.
The spray also contains active conditioners that promote the regeneration of stressed and damaged skin.
For more information visit our Information Centre - How to Treat Scaly Leg Mite.
Standard delivery via courier is next working day to most mainland UK destinations for orders placed before 2pm (excl. weekends and bank holidays).
Smite Scaly Leg Mite RTU Spray, 250ml