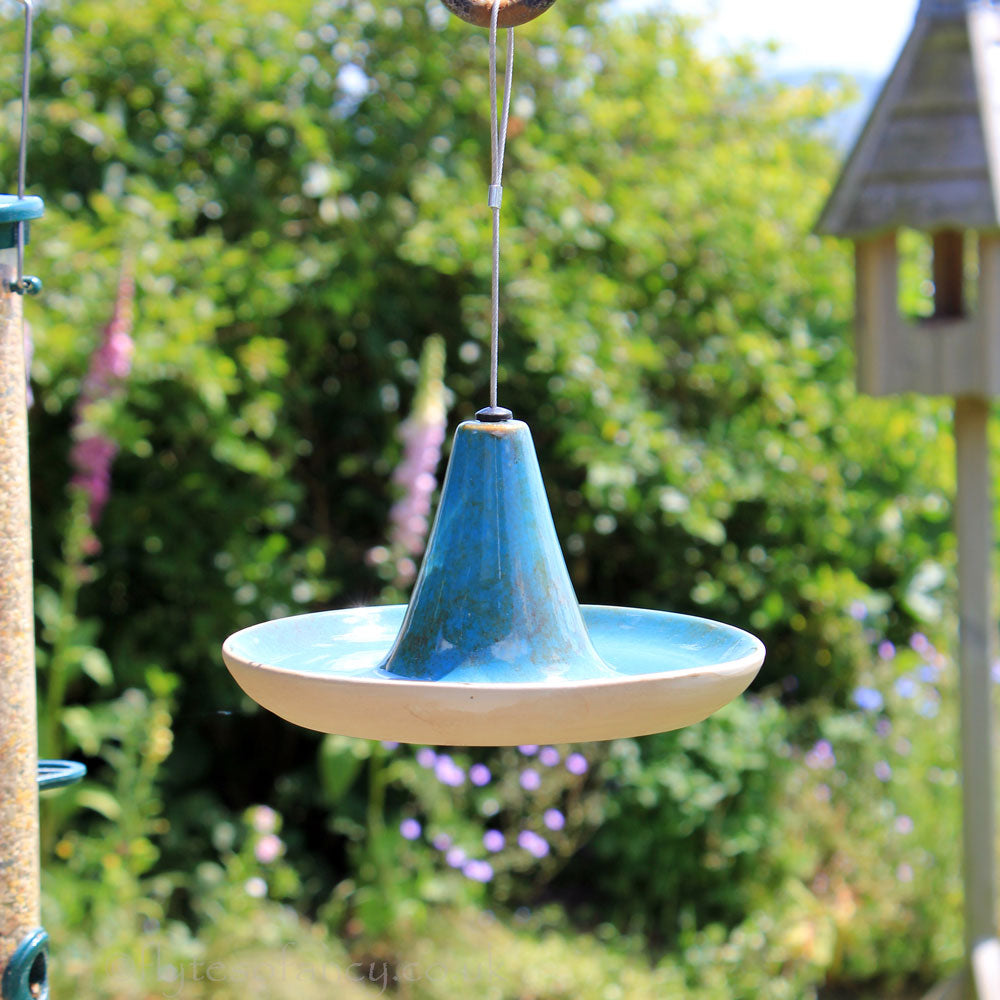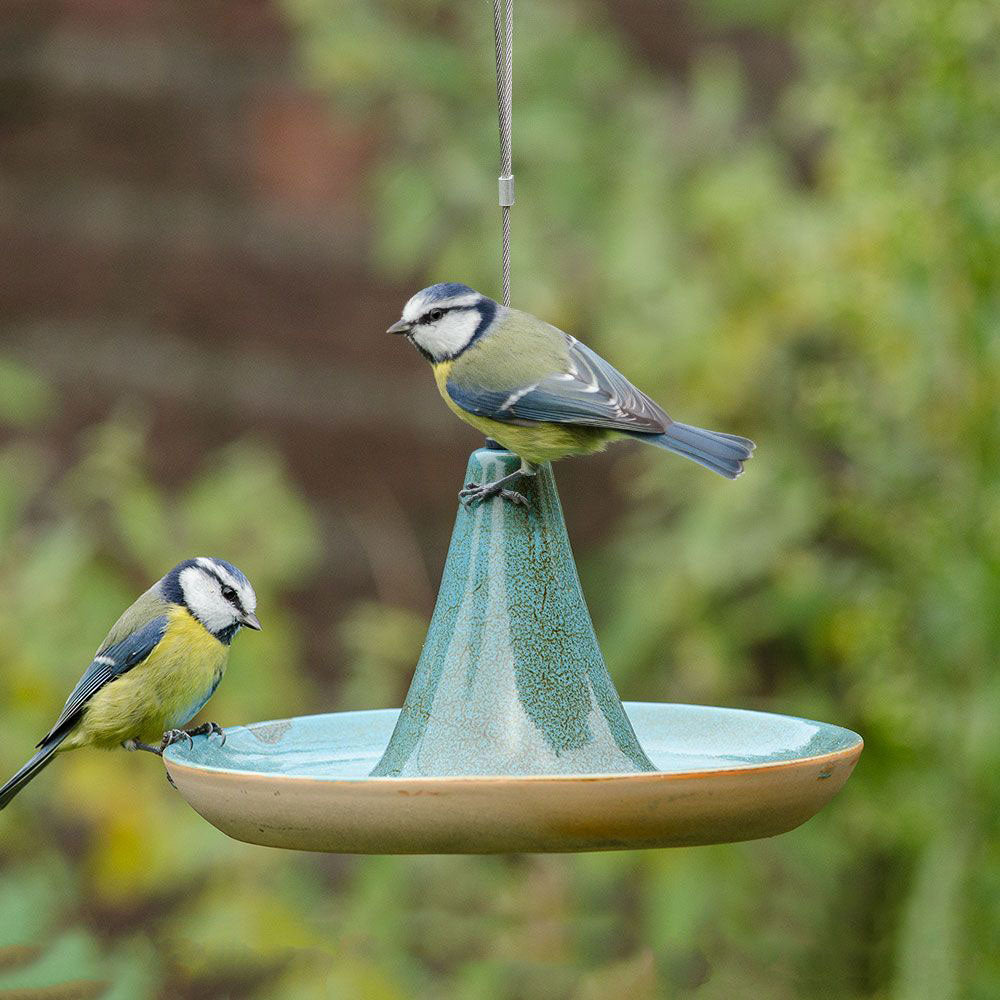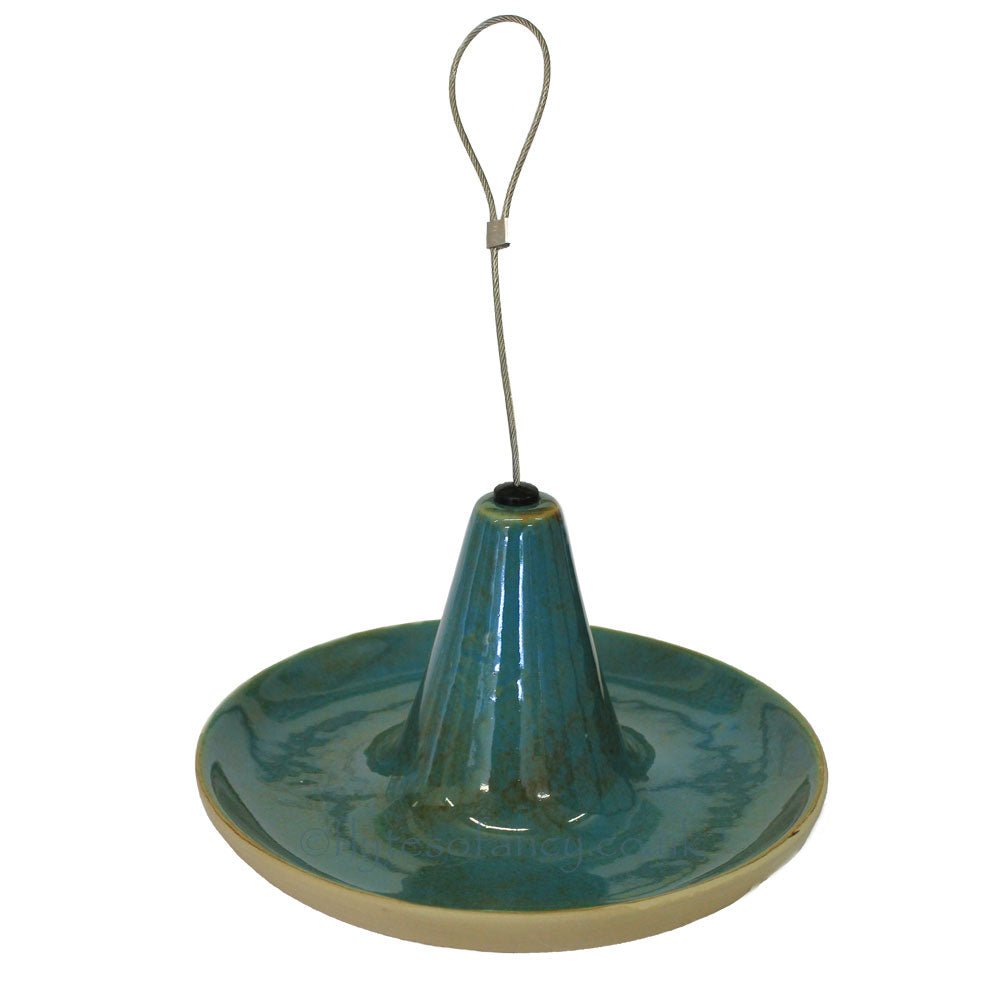 National Trust Vierno Tajine Drinker
Add a touch of elegance to your garden or outdoor area with the National Trust Vierno Tajine Water Dish.
Finished in a delightful blue-green colour, this hanging ceramic dish will let your garden birds have a drink, whilst still having a great view of their surroundings.
Size: 10cm H x 19cm Dia. Please note that this product is not frost resistant.
Place this water dish where birds can flee to cover if needed, preferably near a tree or other location, and we recommend hanging it approx 1 metre off the ground.
Like humans, water is essential for garden birds all year round and should be available in every bird-friendly garden. Birds will drink at least once a day, while seed-eating species will do so more often as they get very little moisture from their food.
To attract a variety of birds to your garden we recommend pairing with other Vierno products from the National Trust range such as the National Trust Vierno Bird Diner.
This item is in National Trust branded packaging, as part of our collaboration for The Love of Nature, making it a lovely gift to give or receive as well as supporting our feathered friends. Every purchase from the National Trust Garden Wildlife Range contributes to the National Trust's conservation projects that directly benefit wildlife.
Standard delivery via courier is next working day to most mainland UK destinations for orders placed before 2pm (excl. weekends and bank holidays).