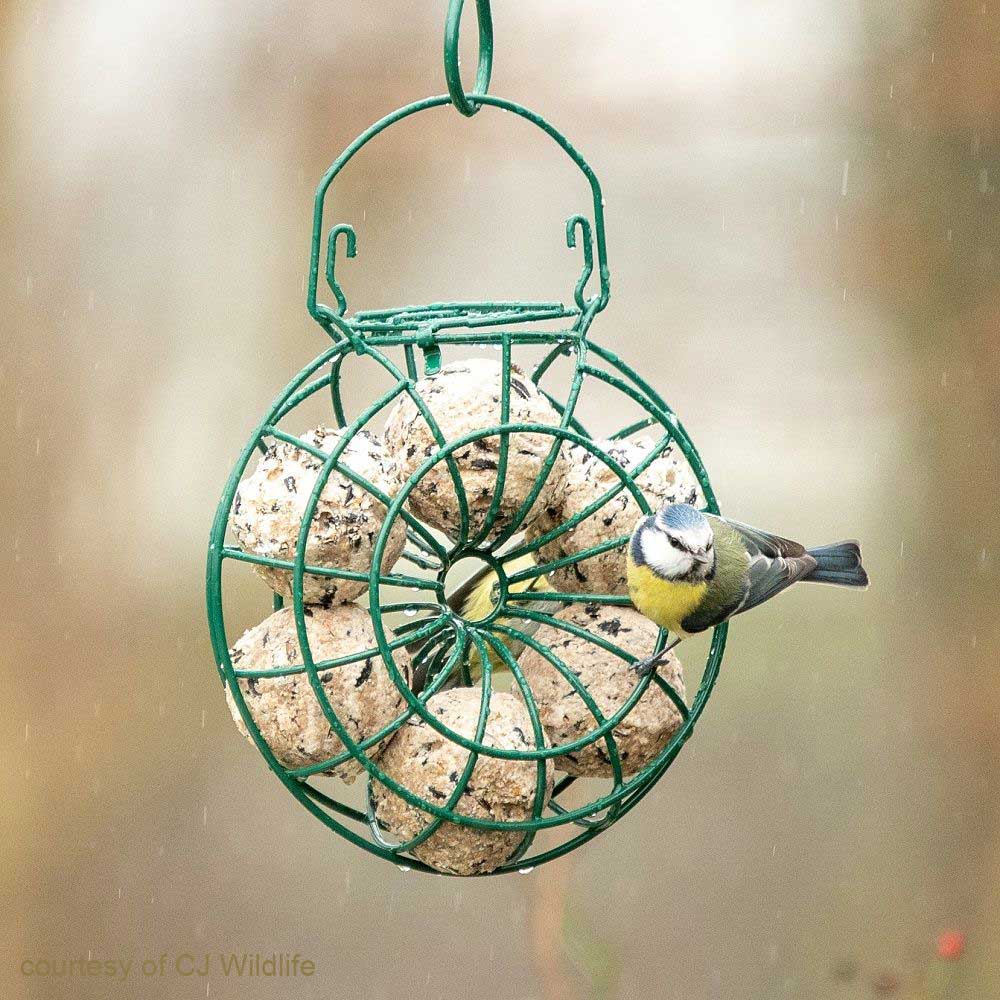 National Trust Metal Fat Ball Feeding Ring
Metal Fat Ball Feeding Ring for 6 fat balls by The National Trust (fatballs not included).
Green-coated galvanised wire ring to hold 6 fat balls with a hanging handle. Easy to use, easy to clean.
Dimensions: 17cm dia. x 8cm deep.
Fat Balls are an inexpensive and easy way to attract and feed a wide variety of birds in your garden, with the least mess too.
With its circular design, it gives all round access so many birds can feed at the same time.
Fat Balls are a great source of essential fats and calories during winter months and have proved irresistible to a wide range of species. They will attract small garden birds like sparrows and tits - please remove the fat balls nets before putting them in the feeder so that the birds do not become entangled.
Standard delivery via courier is next working day to most mainland UK destinations for orders placed before 2pm (excl. weekends and bank holidays).