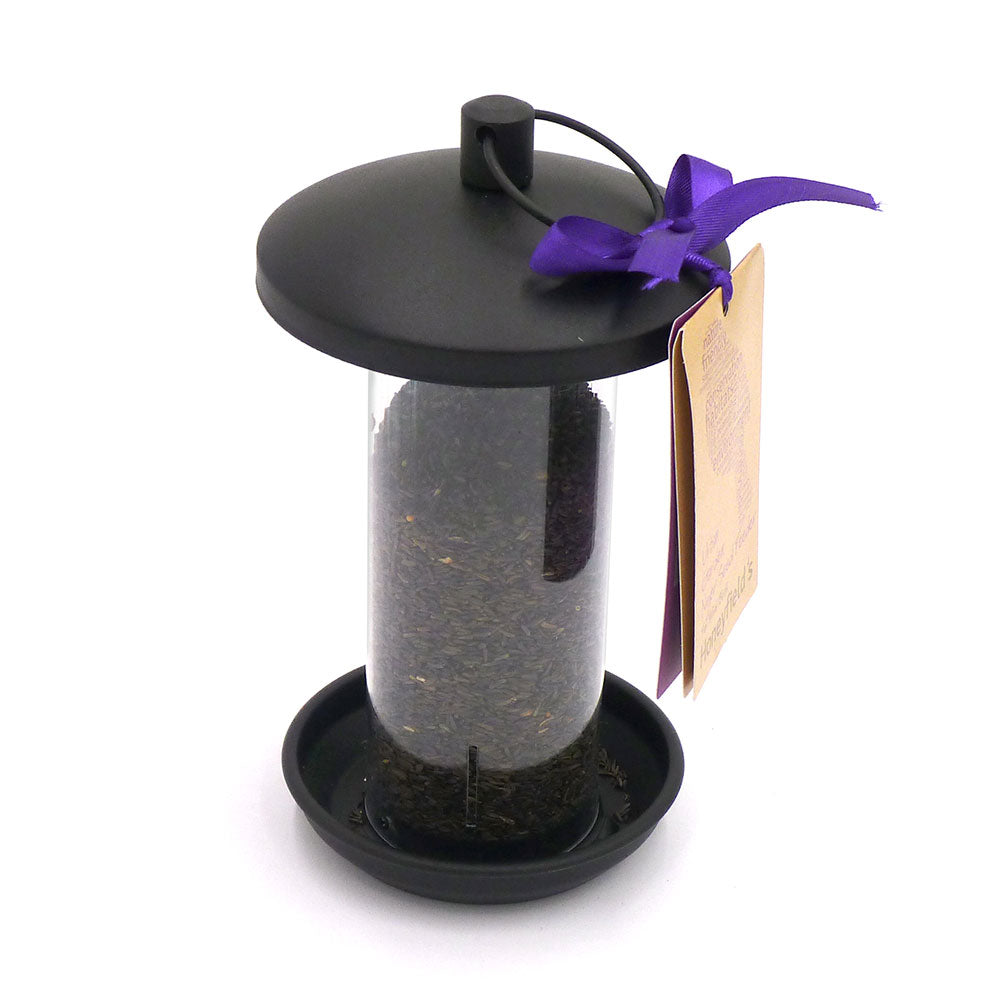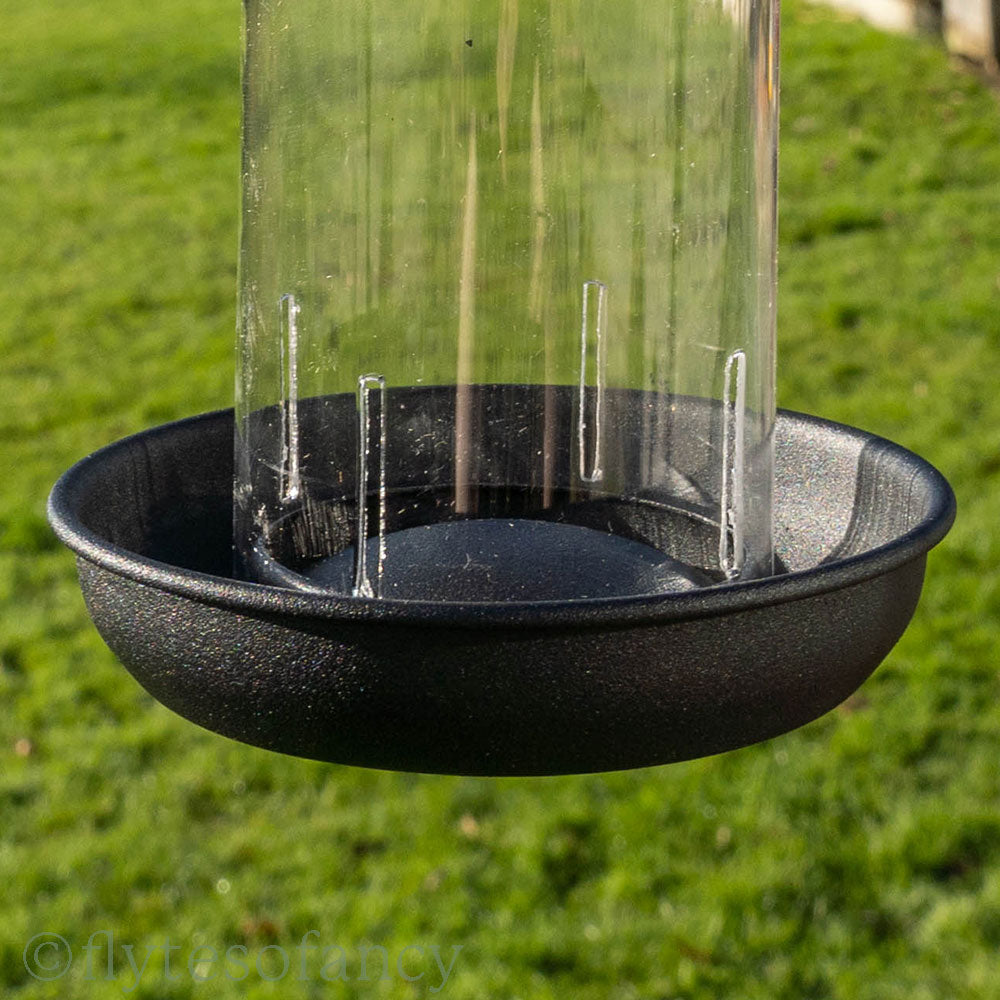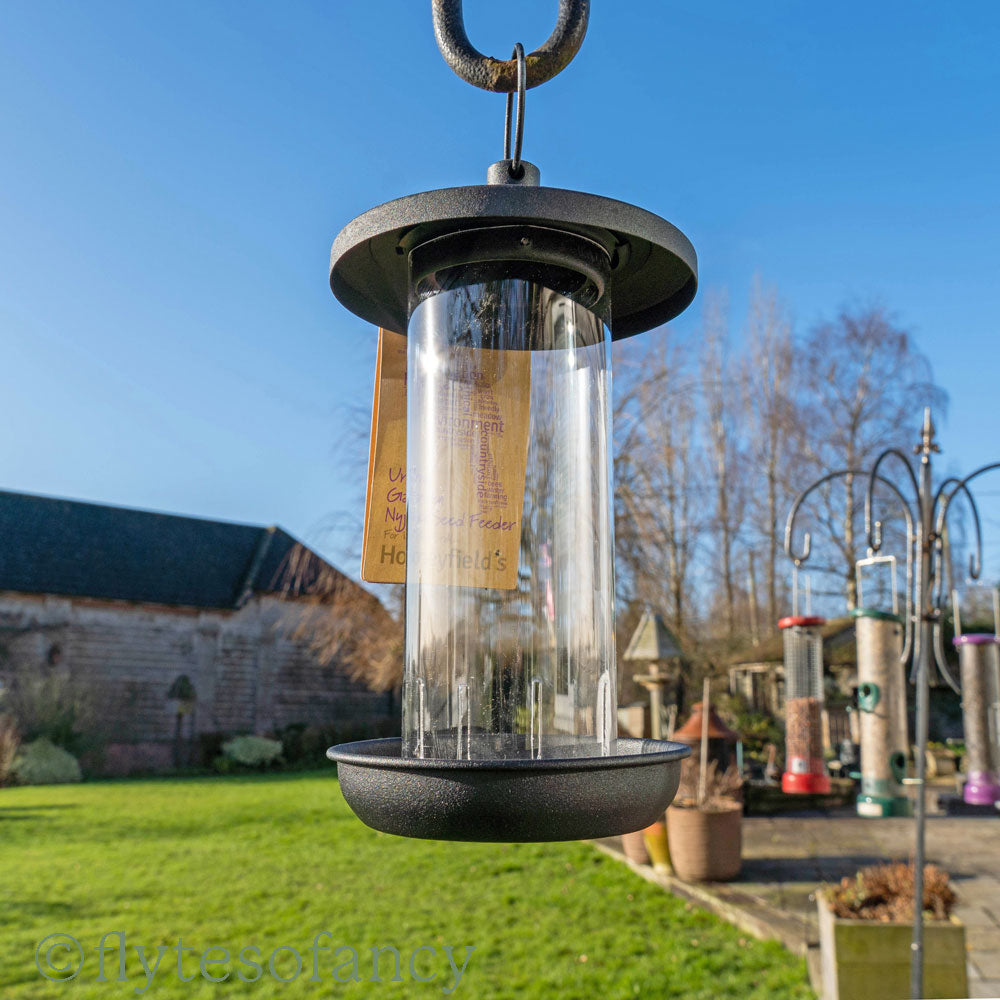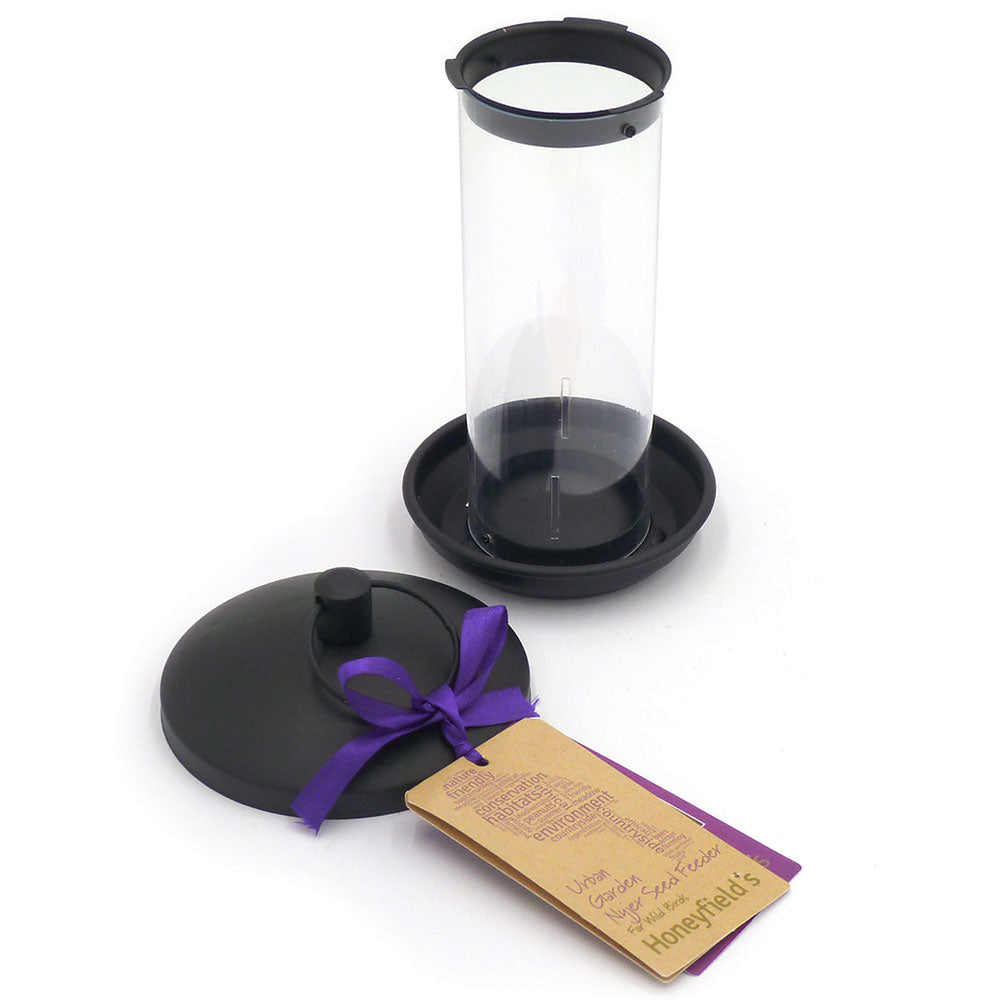 Black Metal Nyjer Feeder - Small
Black Metal Nyjer Feeder by Honeyfields from their Urban Garden Range.
Designed with a small seed catching tray for the birds to perch on whilst feeding, it will help to prevent waste too.
Small steel feeder in a durable matt black paint finish with a UV-resistant polycarbonate tube. Hang by metal hoop secured to the top of the feeder.
Easy and quick-release lid for easy filling and easy release base for efficient and thorough cleaning. Both the base and top have an easy twist-lock action to secure them to the tube.
Dimensions overall: 20cm high x 10cm dia. Tube 16cm high x 6cm dia.
Nyjer (or Niger/Nyger/Nijer) is a fine-textured black thistle seed, rich in oil, a highly beneficial food for garden birds and loved by the finch family, especially Goldfinches. Nyjer seed is loved by Goldfinches, Bullfinches, Siskins and Redpolls so offering this thistle seed will attract these species to your garden if they reside locally.
Standard delivery via courier is next working day to most mainland UK destinations for orders placed before 2pm (excl. weekends and bank holidays).