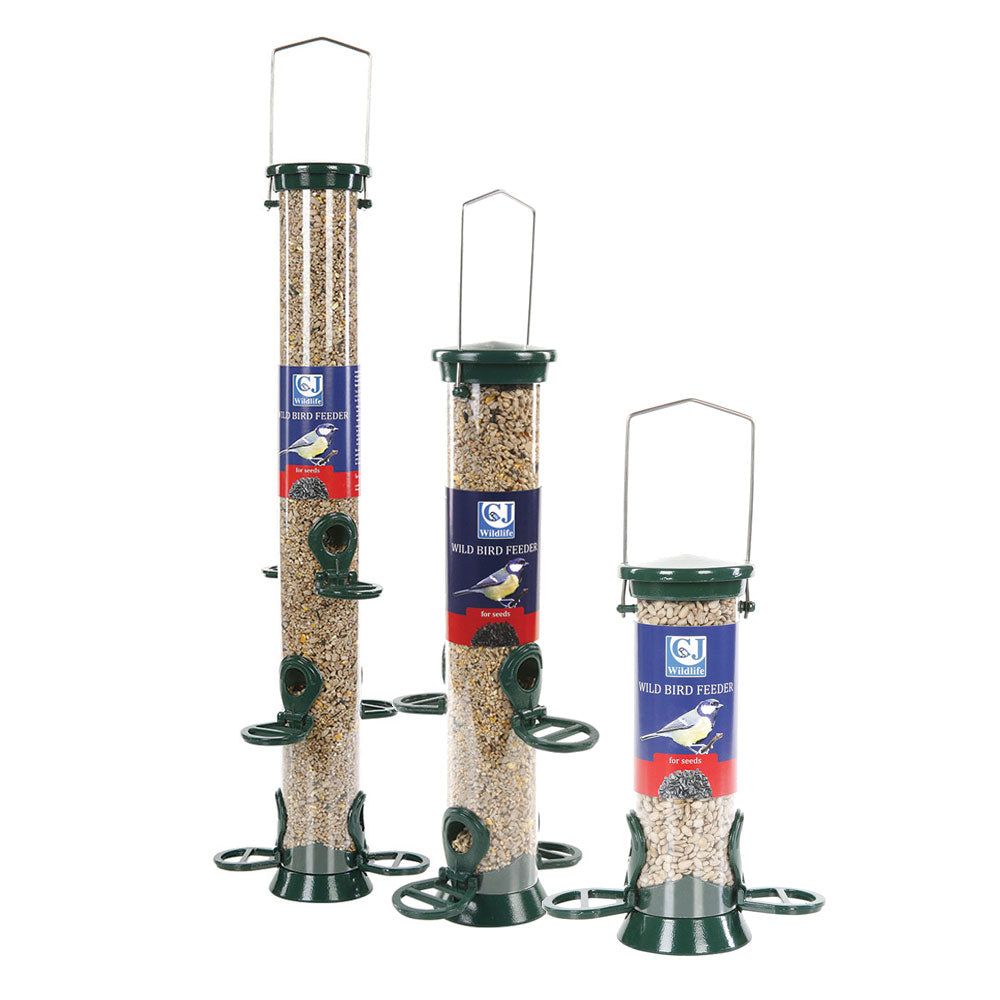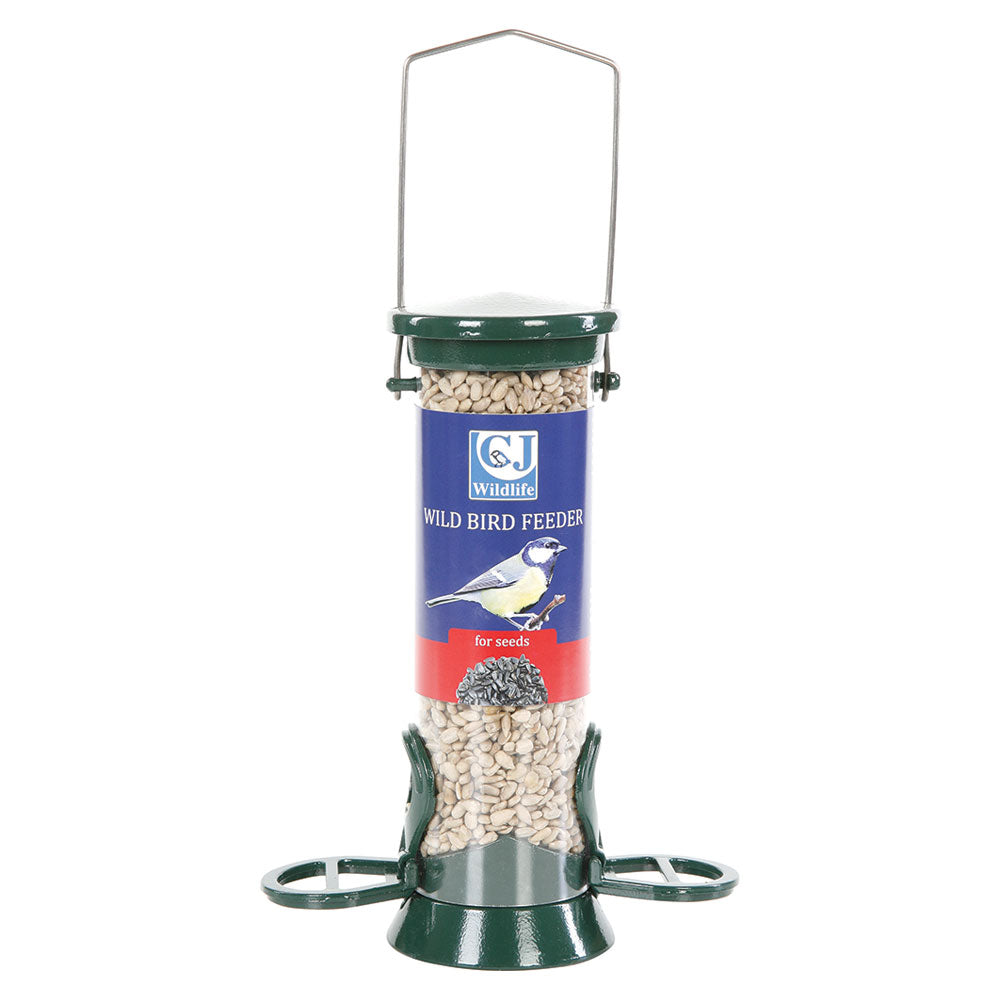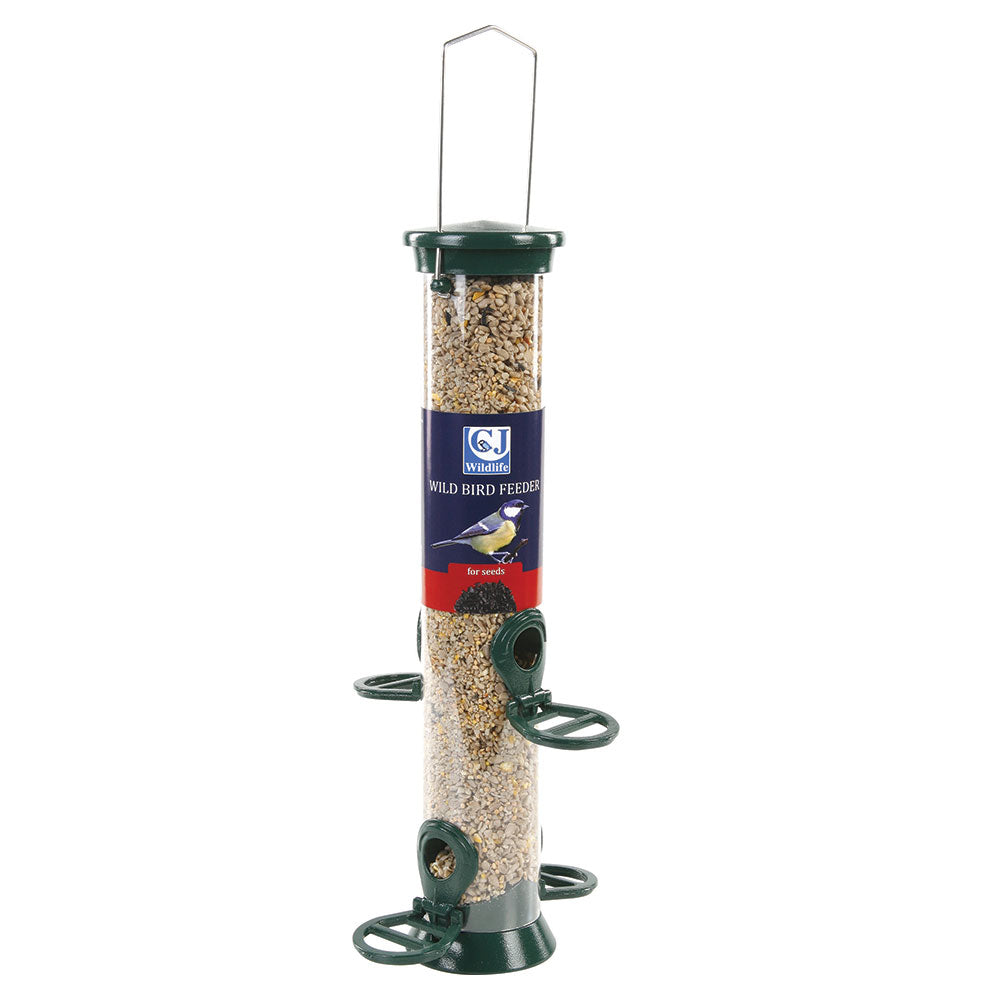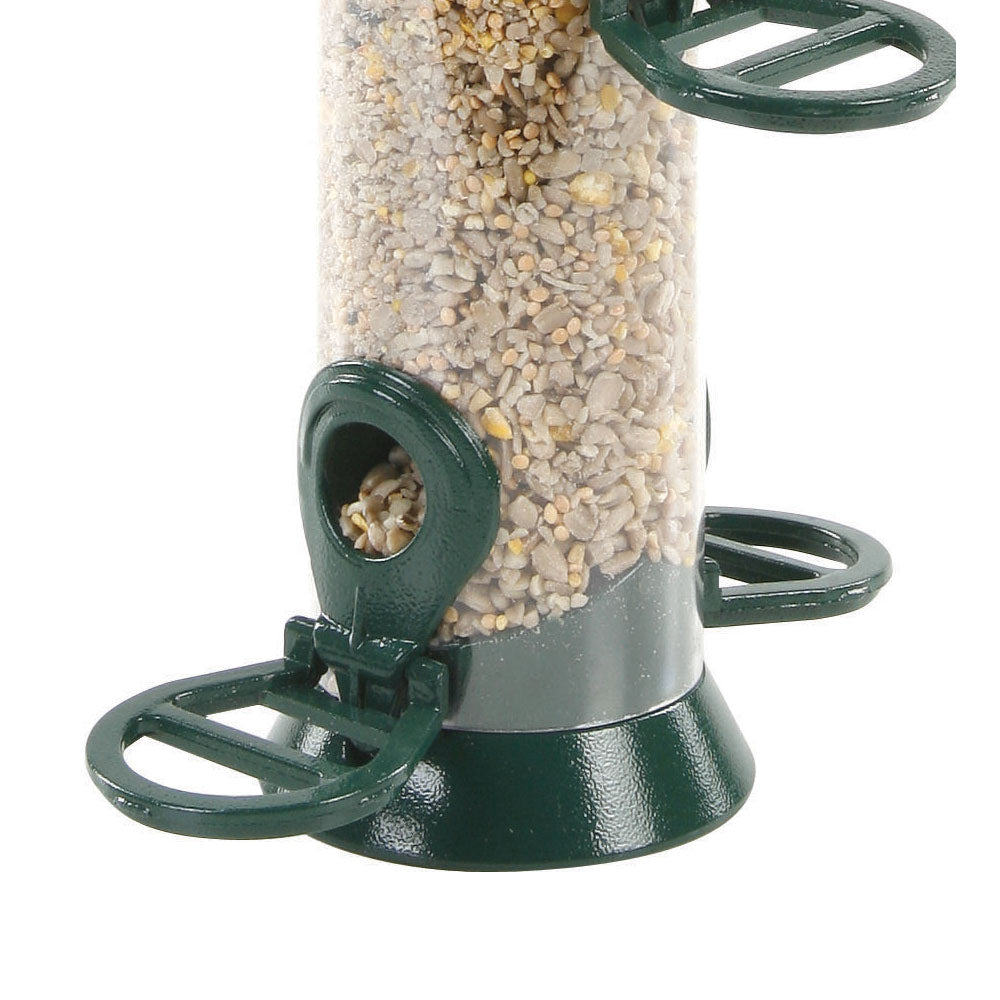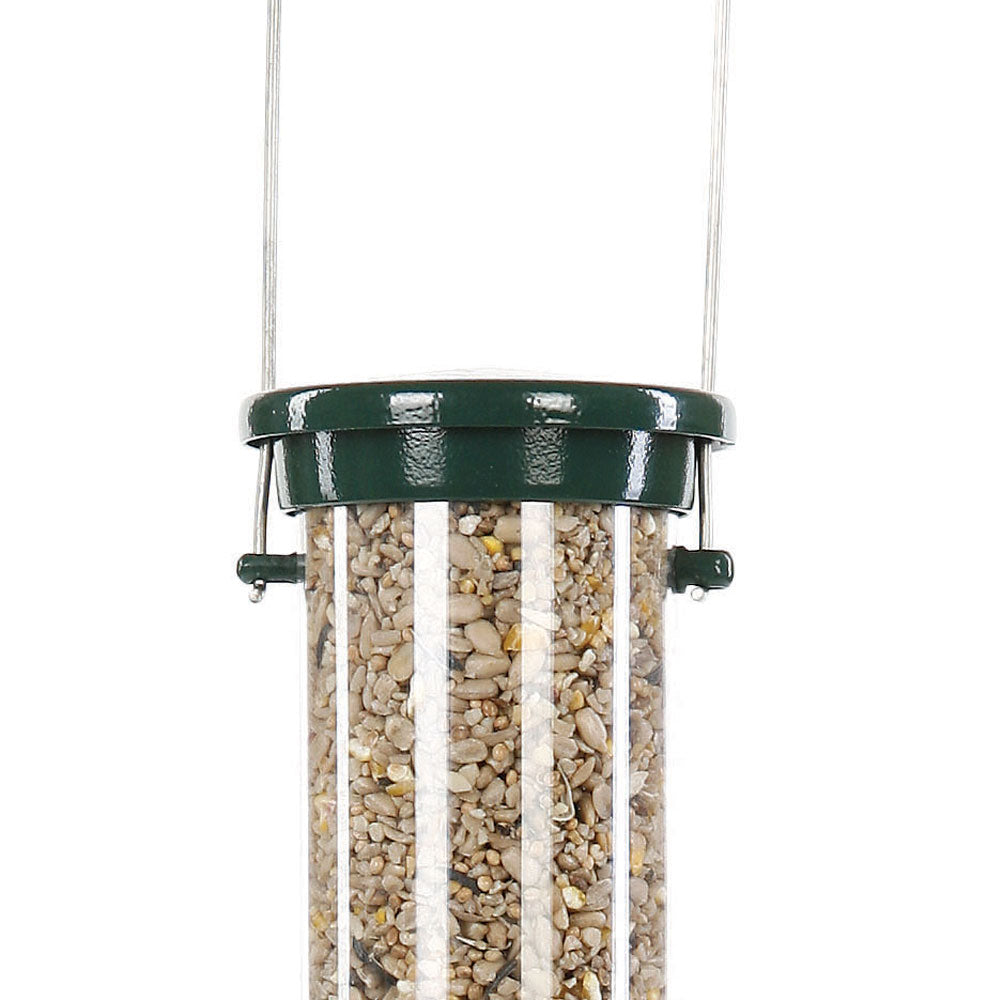 CJW Green Metal Seed Feeders
Green Metal Seed Feeders from CJ Wildlife - choose from 2-Port, 4-Port or 6-Port.
Mixed Seeds will appeal to a wide variety of garden bird species. The wider variety of seeds on offer, the greater number of species you will attract.
These Green Metal seed feeders are tough, long-lasting and offer excellent protection from squirrel damage.
Using the simple but highly effective perching rings, birds can feed in their natural feeding position - facing forward.
This Seed Feeder has an easy flow base, tough hanger and cap, all constructed from corrosion resistant solid metal alloy.
The Seed feeder tubes are made from UV-stabilised polycarbonate, which will not deteriorate when exposed to sunlight. The feeders also completely dismantle for cleaning.
* 2-Port Size: 23cm H x 6cm Dia., incl handle 32cm H; Capacity: 270g Mixed Seed.
* 4-Port Size: 38cm H x 6cm Dia., incl handle 46cm H; Capacity: 550g Mixed Seed.
* 6-Port Size: 58cm H x 6cm Dia., incl handle 65cm H; Capacity: 800g Mixed Seed.
Standard delivery via courier is next working day to most mainland UK destinations for orders placed before 2pm (excl. weekends and bank holidays).