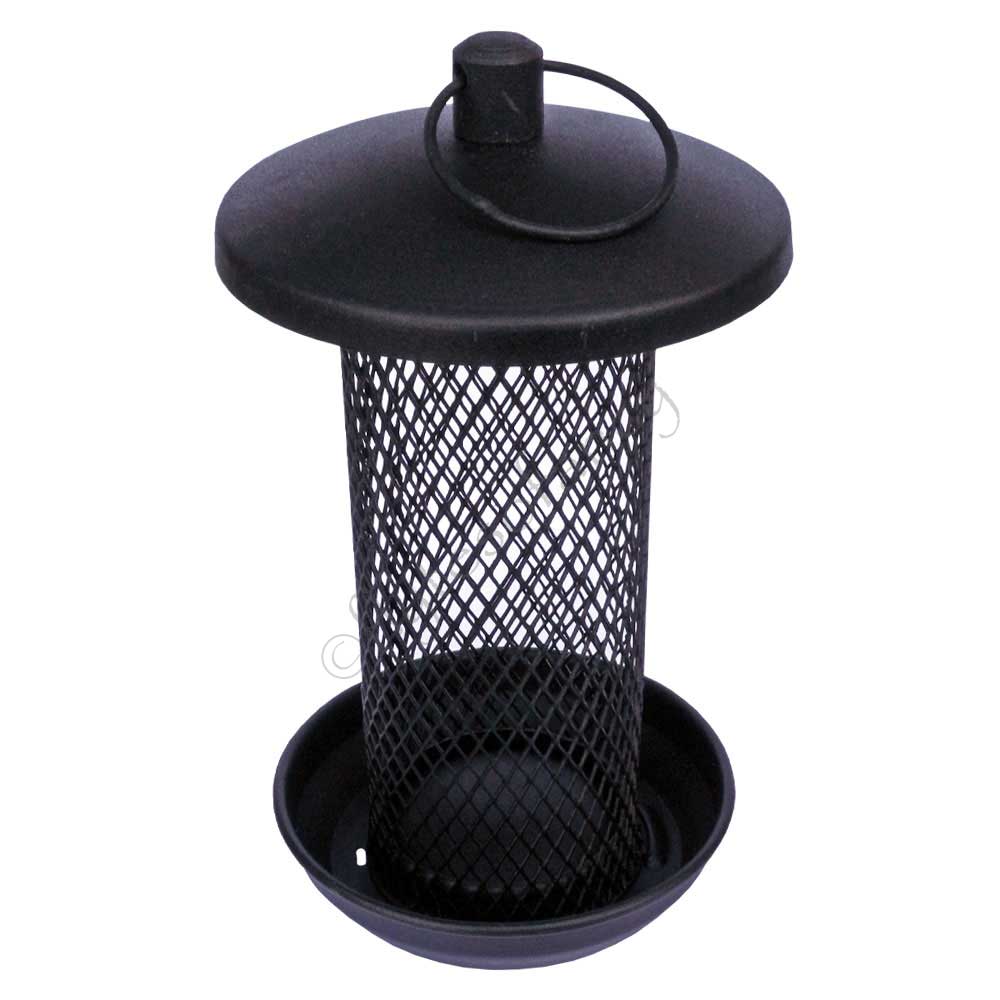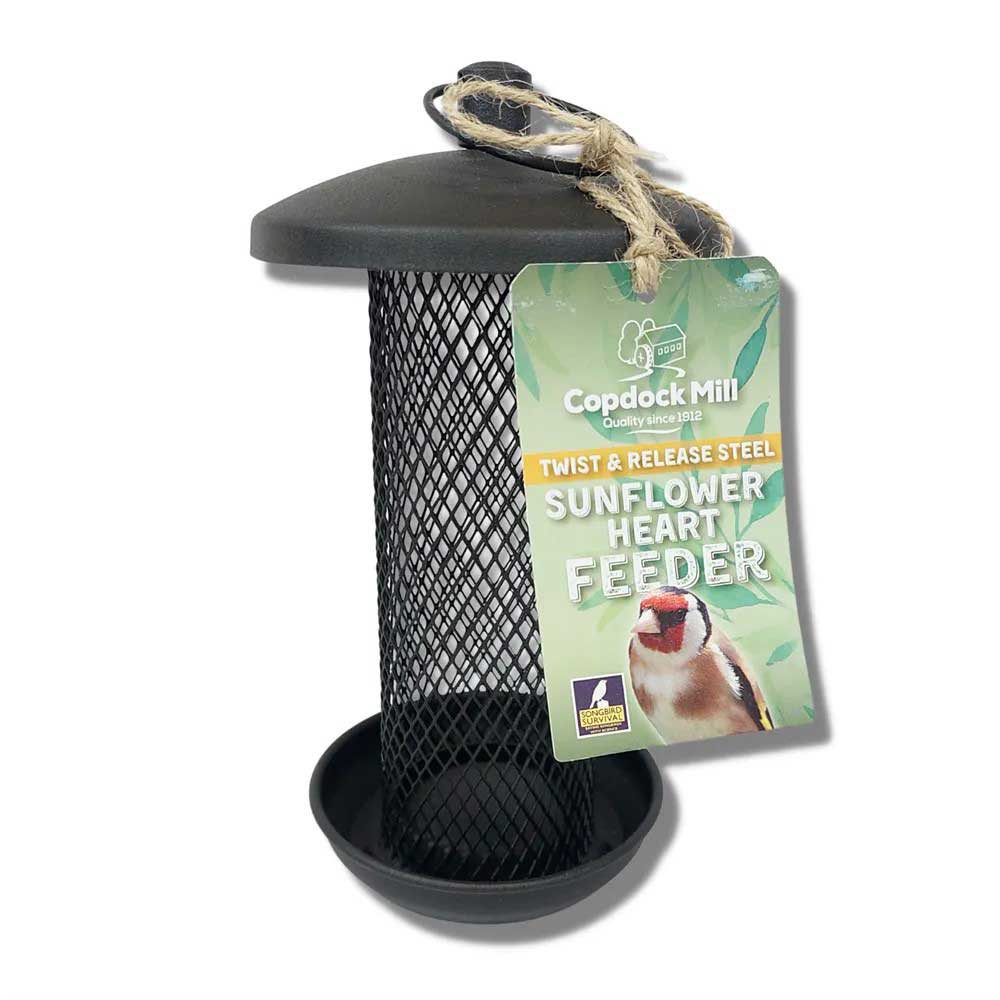 Black Metal Sunflower Hearts Feeder - Small
Small Black Metal Sunflower Hearts Feeder (no longer with Honeyfields label as shown). Also perfect for Mealworm & Seed Mixtures.
Tough steel feeder with steel mesh tube finished in durable matt black paint. Hanging feeder with a twist-lock base and top for easy filling and easy cleaning. Small ring hoop on the lid for hanging from a feed station.
Sunflower Hearts provide a high source of oil and energy for garden birds so are a valuable winter feed and an ideal no mess bird food. They are a favourite of Coal Tits, Great Tits, Bullfinches, Greenfinches, Sparrows and Goldfinches.
Mealworms are popular with most garden birds especially Wrens, Robins, Blackbirds and the Tit family.
Dimensions overall: 20cm high x 10cm dia. Tube 16cm high x 6cm dia.
Hints & Tips:
Once filled place feeders in different places to avoid overcrowding and contamination of the ground.
Place the feeders in open spaces with clear sight around so birds can see predators.
Feed all year round so the birds make your garden their home.
Birds should also have access to water for bathing and separate drinkers to avoid disease.
Only put out enough for two days to prevent wasted uneaten food.
Standard delivery via courier is next working day to most mainland UK destinations for orders placed before 2pm (excl. weekends and bank holidays).