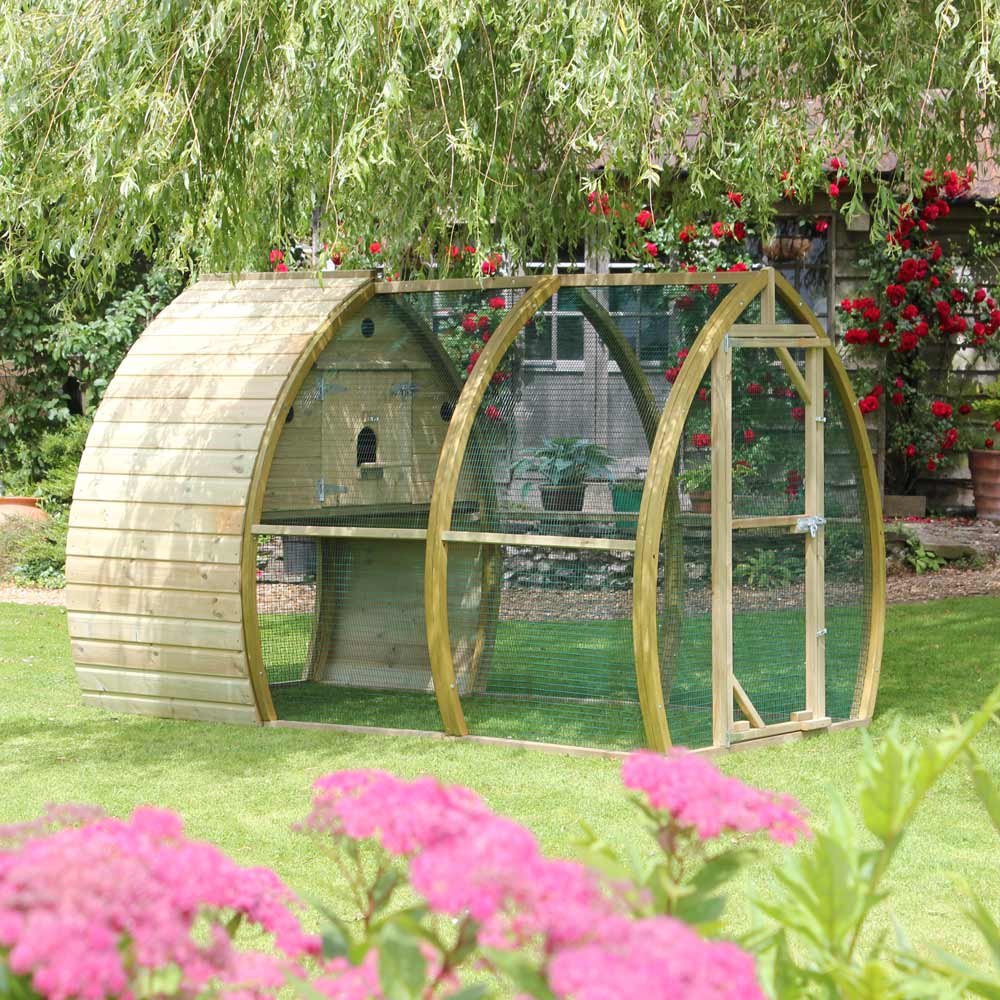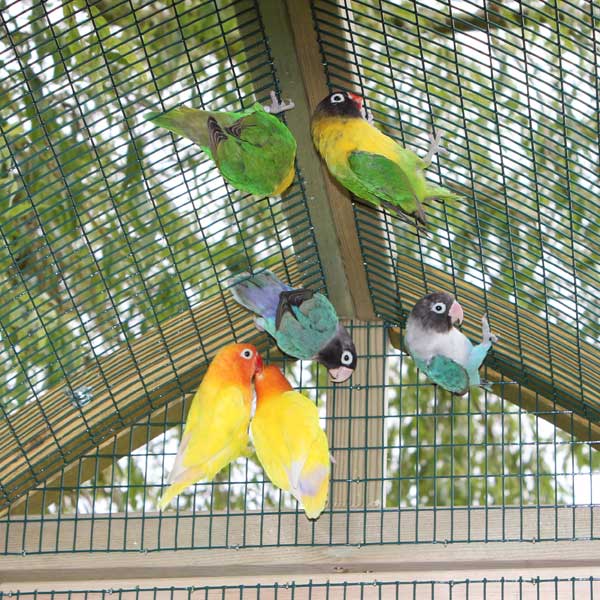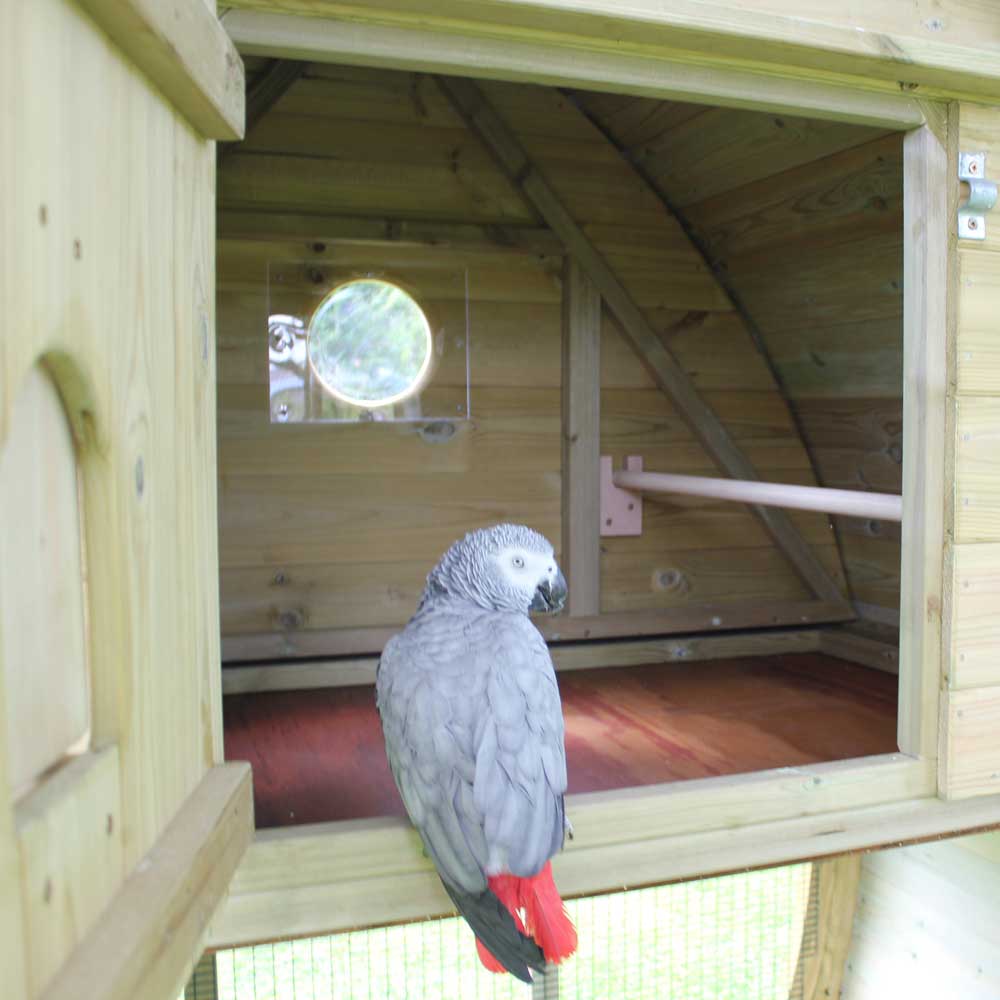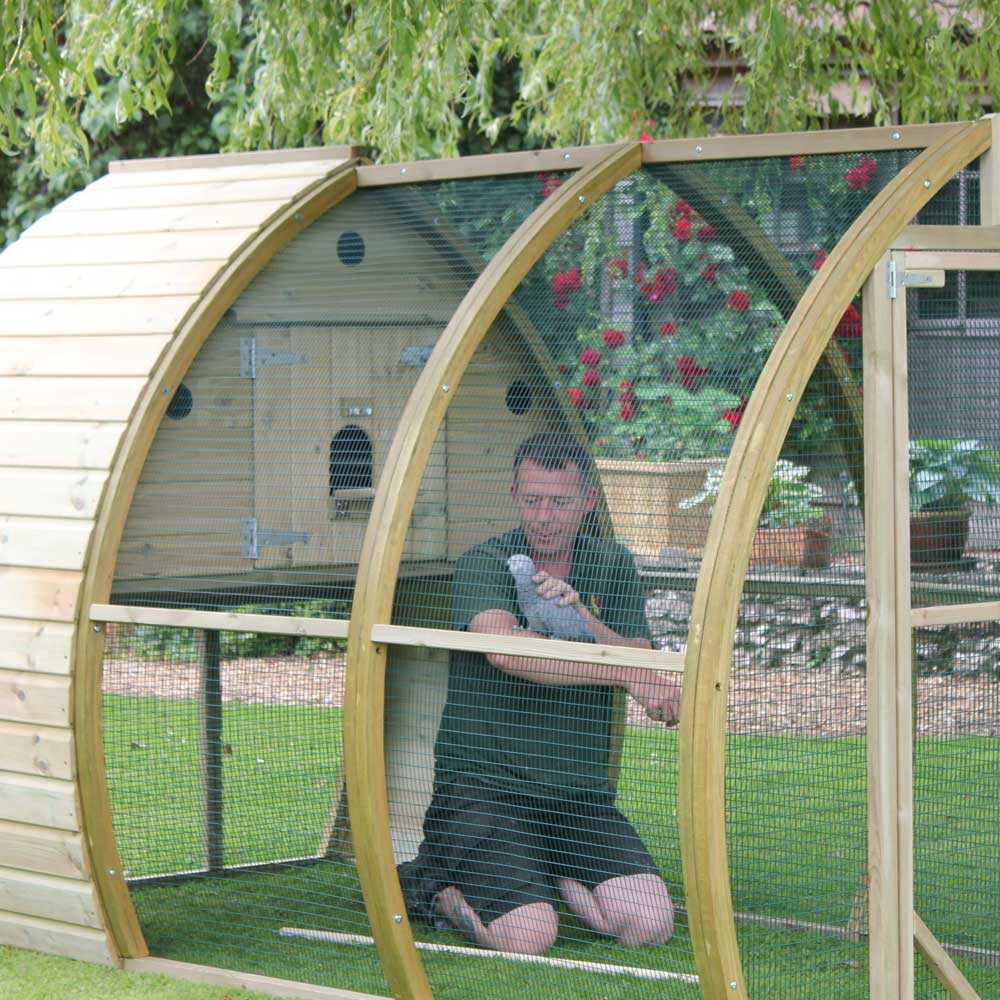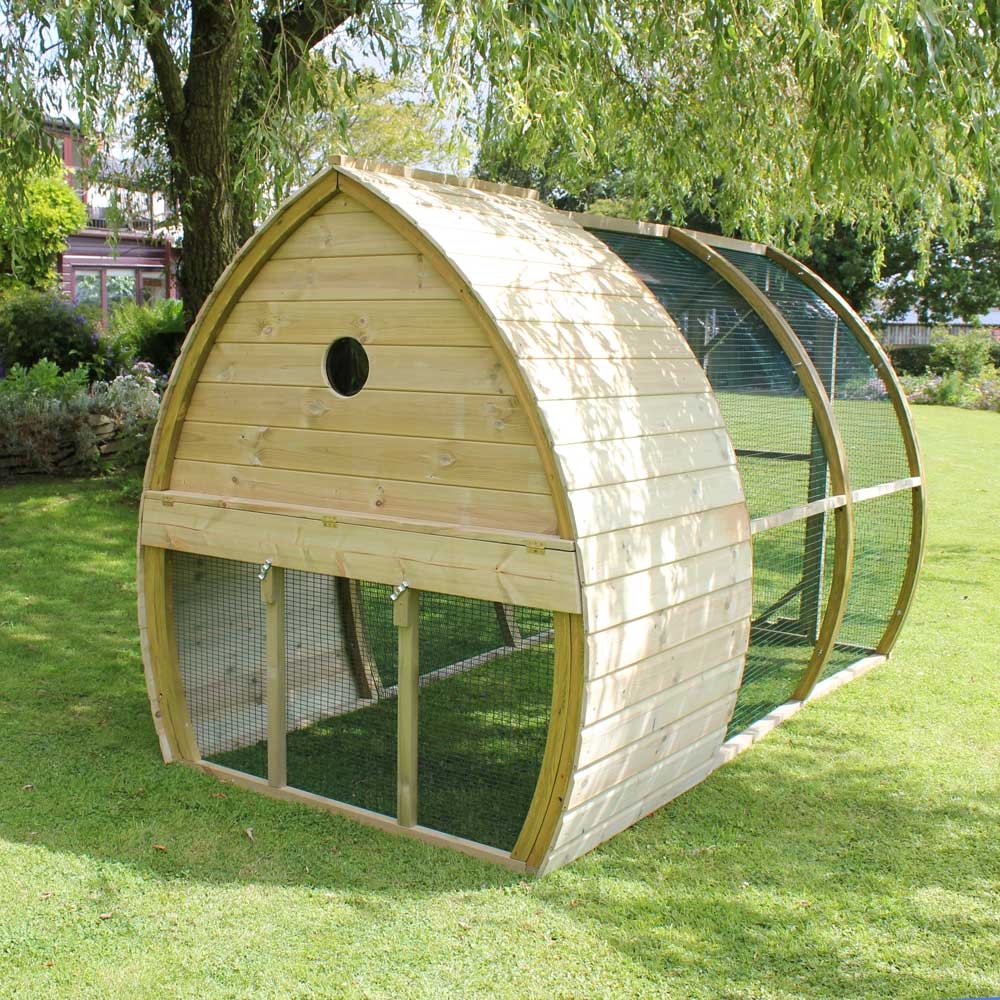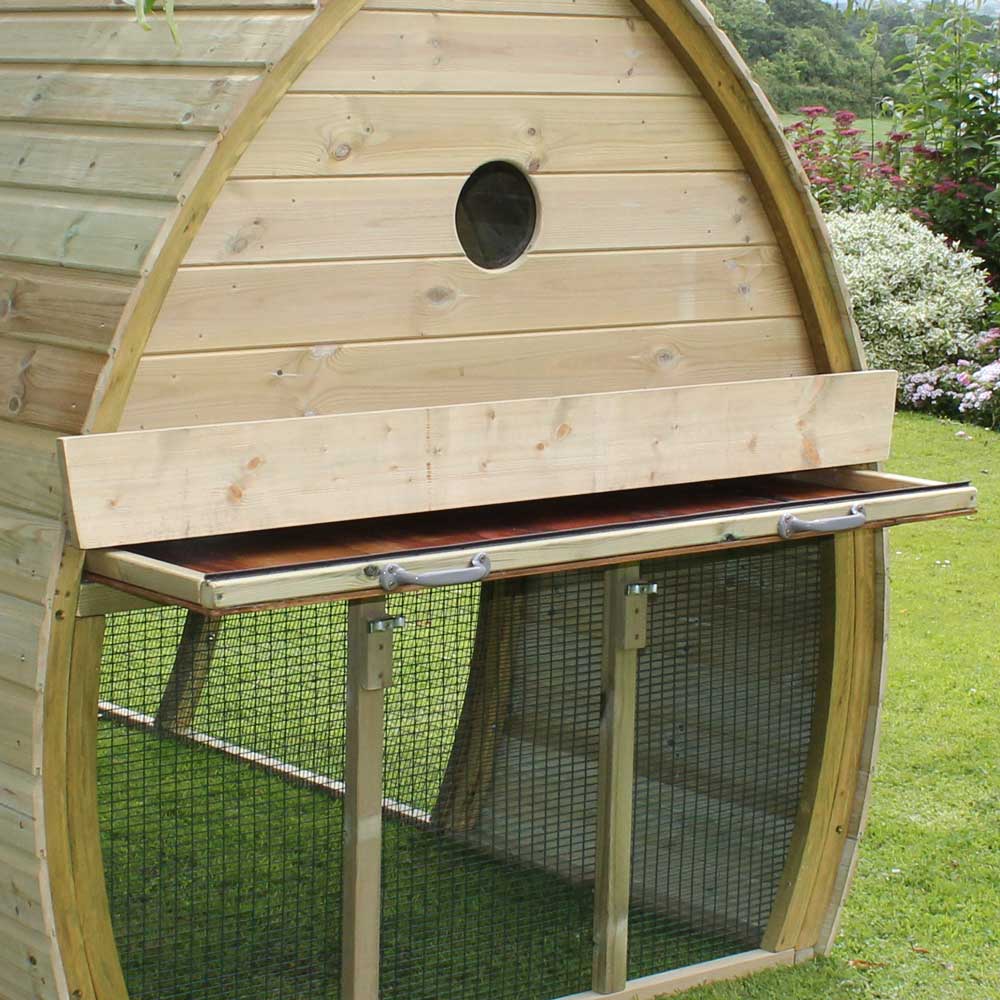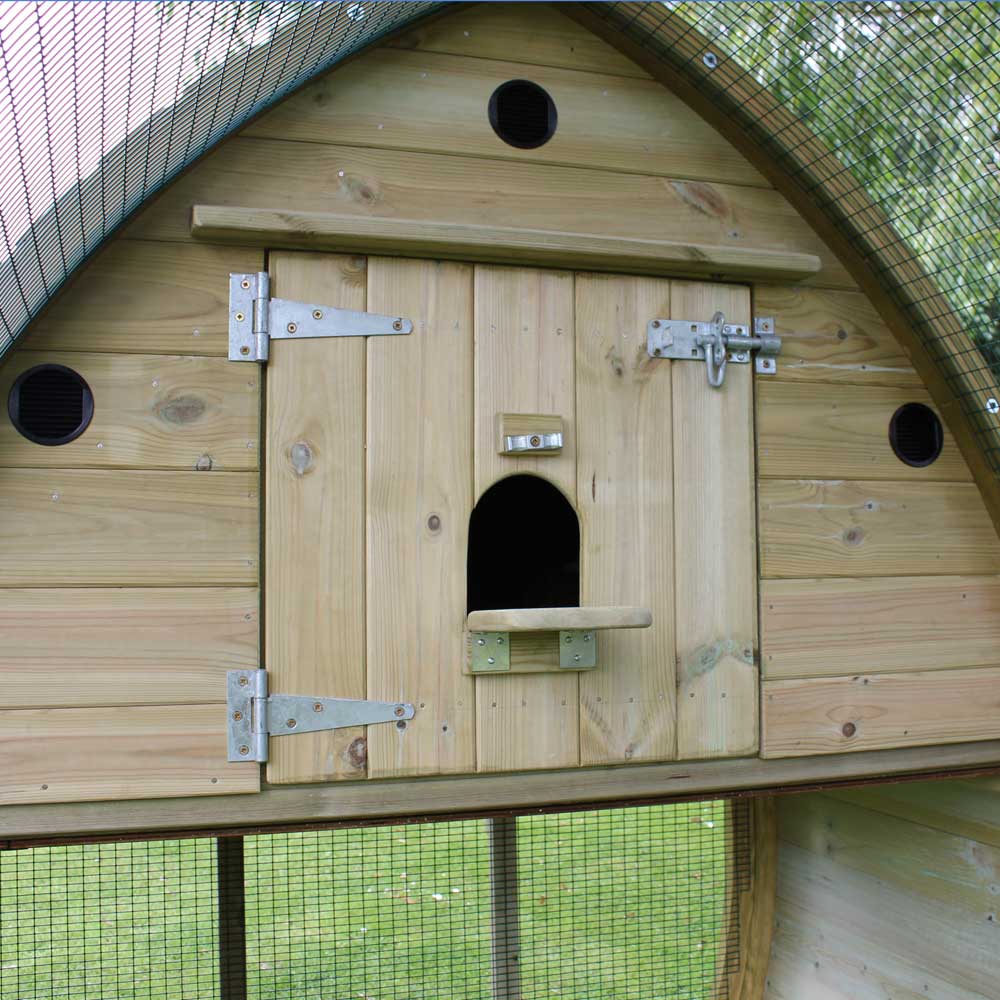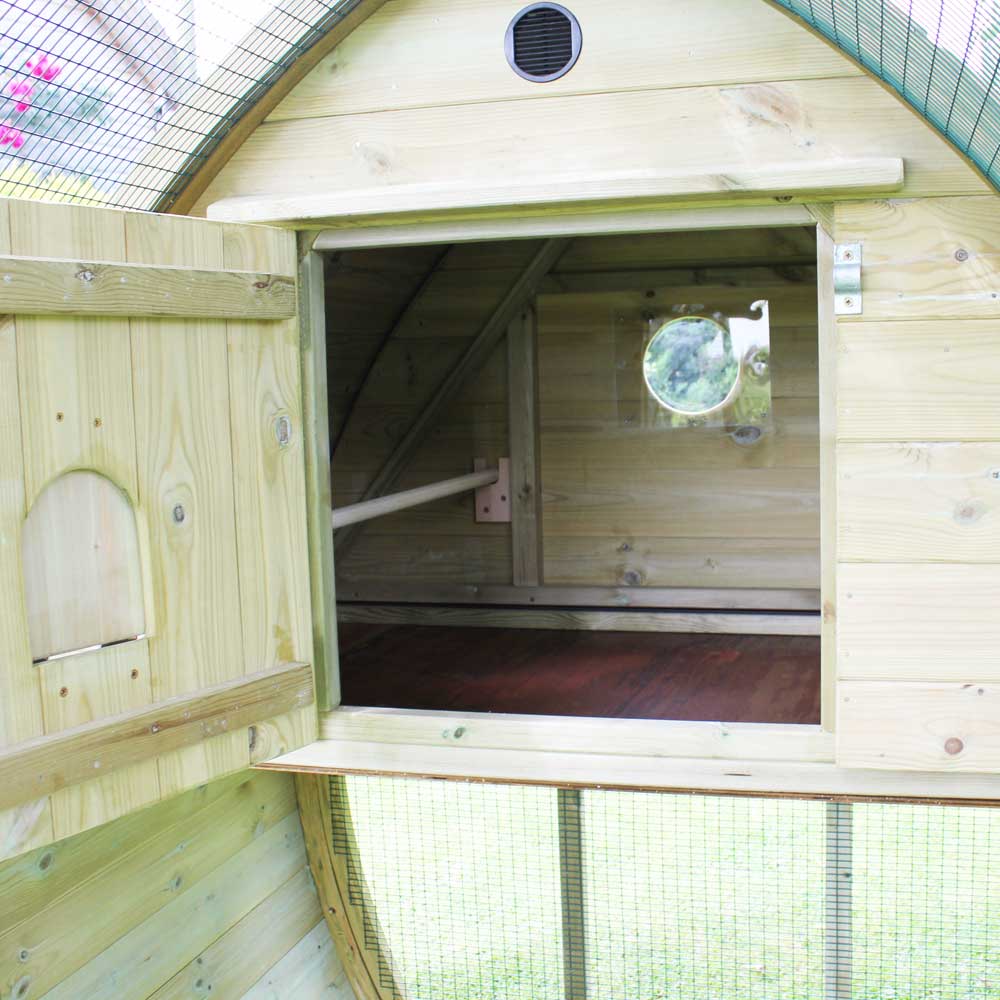 Framebow Arched Bird Aviary
The Framebow Arch House Bird Aviary is a modern, beautifully designed, garden aviary for keeping your cage and aviary birds safe whilst offering a high level of flight space.
It is practical, easy to clean and a pleasure to use, and has a number of features including:
Slide Out Floor
Built-In Ventilation
Large access door in the front of house within the flight area
Built-in flight hole with perch
Optional Safety Porch also available to add to the front of the flight
Includes 2 x 30mm round perches inside the house
The Arch Aviary measures approx 9ft long x 5ft wide widest point (4ft 5in at base) x 5ft 11in high externally.
It is modular so easily extendable and we offer 3ft and 6ft Run Extensions which can easily be added to your existing Arch Aviary as well as two options to add a Safety Door section.
This Garden Aviary is delivered in sections (panels), on a pallet for easy self-assembly. It is fixed together with bolts and the house panels are screwed together making the whole assembly very easy with an electric screwdriver. We estimate should take around 50 - 60 minutes to assemble.
Dimensions:
External Dimensions - base width: 136cm (max width at mid-height 160cm); max length: 286cm; max height 179cm.
Internal house: 153cm (5ft) W x 83cm (2ft 9in) L. Height inside 93cm max.
Construction
All timber is sustainably resourced, FSC Certified, slow-grown Scandinavian Redwood
Cladding: 19mm planed Pressure Treated T & G Shiplap
Front & back panels: 19mm planed Pressure Treated T & G
Frame: Our unique curved timber framing
Floor: 9mm Exterior Grade Sealed Hardwood Plywood
Non-curved Frame: 38 x 50mm Pressure Treated Eased-Edge Framing
The Run: 18g European Green-coated Galvanised Weldmesh
Fixtures: Stainless Steel Nails; Plated & Painted Decking Screws
Fittings: Heavy Duty Galvanised or Zinc Plated
Timber Warranty: 15 years against rot & fungal attack (see Warranty conditions)
For more details about the timber we use, how to keep it waterproof and take care of it over the years please visit the About our Houses page.
Delivery is via Palletline delivery company and costs from £59.00 to most mainland England destinations (see Delivery Information page).
Currently approx 2 weeks delivery time. After placing the order we will send a separate email to confirm delivery timescale and date.
Framebow arched bird aviary
We are very happy with our new aviary, well made and easy to put together. Looks beautiful and our pet budgie and cockatiel give it 5 stars!