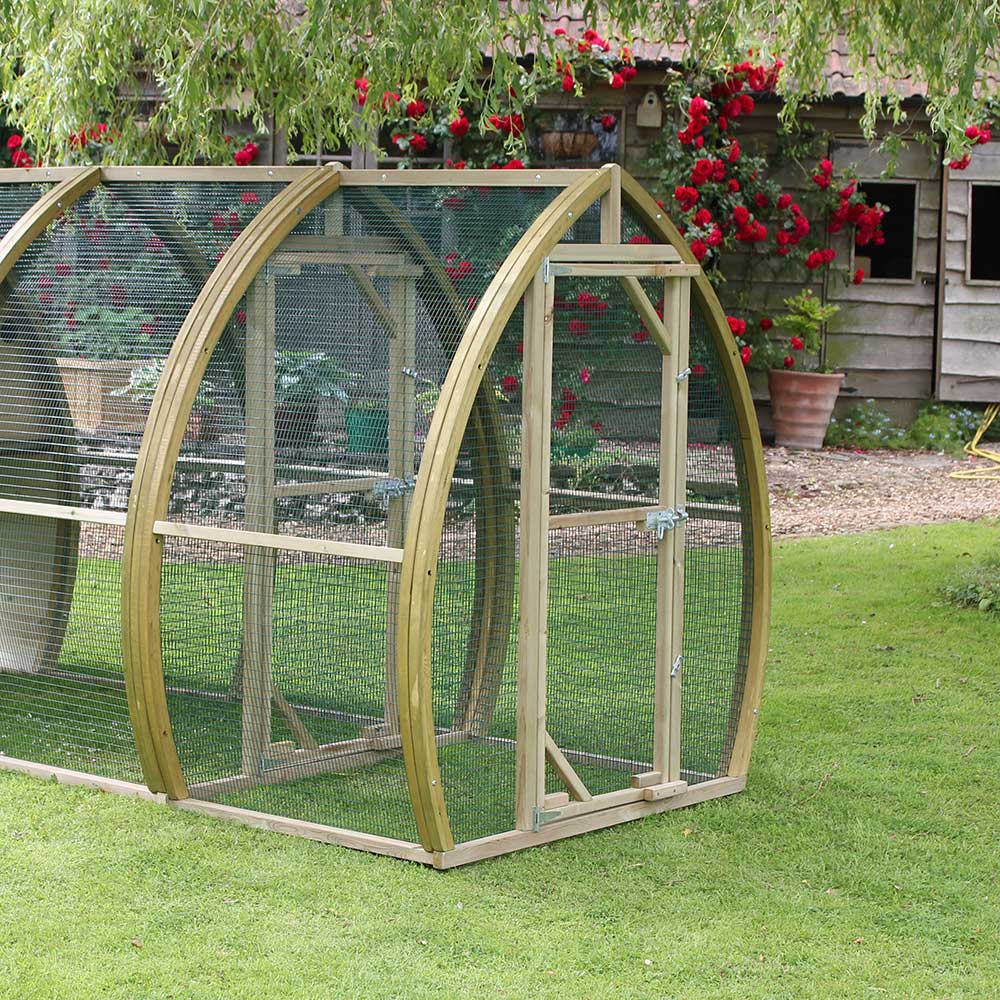 Large 3ft Safety Section for Arch Houses
A complete, and curved, walk-in Safety Door Section for The Arch Bird Aviary - or cat house - or rabbit house - to prevent escapees from your flight (or run area).
This 3ft arched section is added to the end of the run so you can walk in, close the door, open the internal door and access the birds.
Includes secure bolt and internal catch. This section consists of two wired arched panels and one door panel.
A 3ft Extension Safety Door (footprint 93.5cm x 136cm) adds approx. 14 sq ft to run area.
Currently approx. 1-2 weeks for delivery.
If ordered with the house it will all arrive together but if ordered separately from the Arch House this would be delivered via Palletline carrier due to the size and shape of the panels.