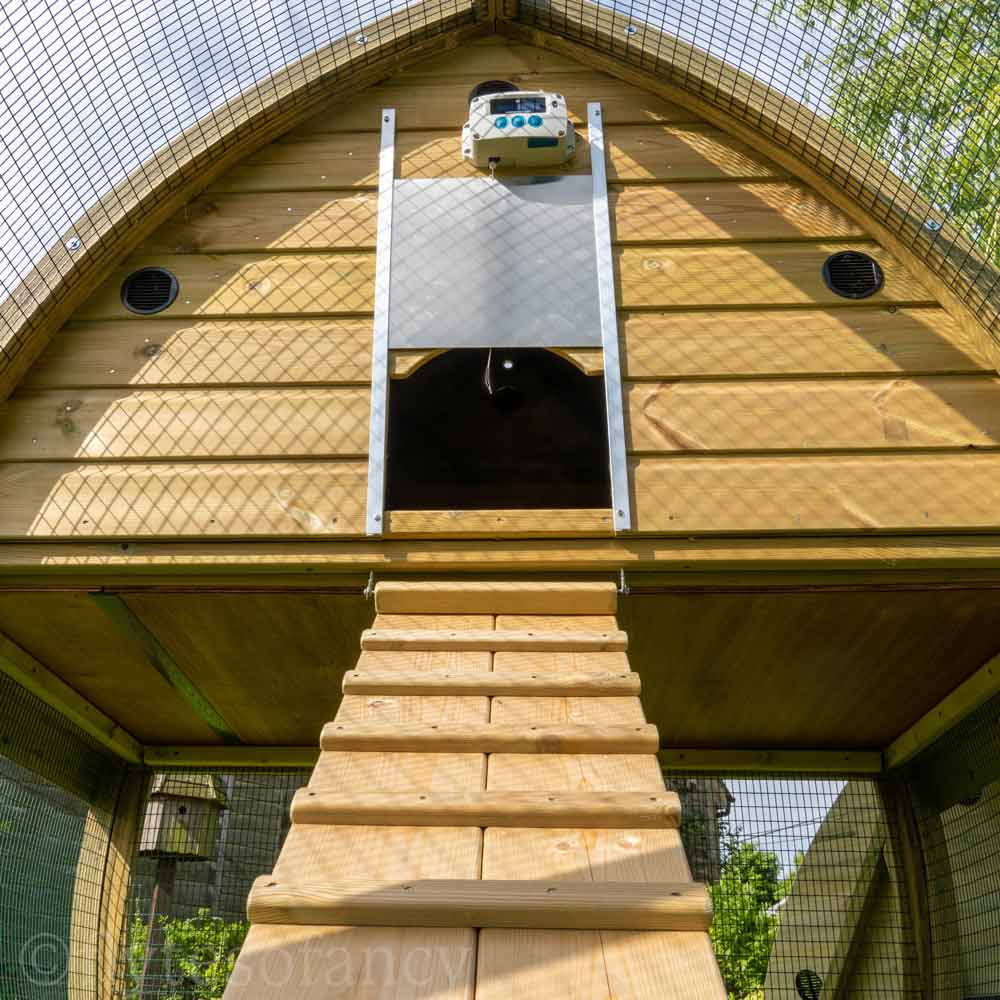 Chicken Guard Auto Door Kit for Arch Coops
Chicken Guard Door Kit for the Arch Chicken Coop. Add this Automatic Pop-hole Door Opener Kit to your Arch Coop order and we will fit it for free. Order separately and we include instructions for fitting.
Follow the links below for full details of how the units work to automatically open your Pop-hole Door.
Includes the Chicken Guard PRO Door Opener and a (Medium) Lightweight Aluminium Door.
When ordered with the chicken coop we will fit and test before despatch. If ordered separately the kit will be despatched via courier for 1 - 2 working day delivery.