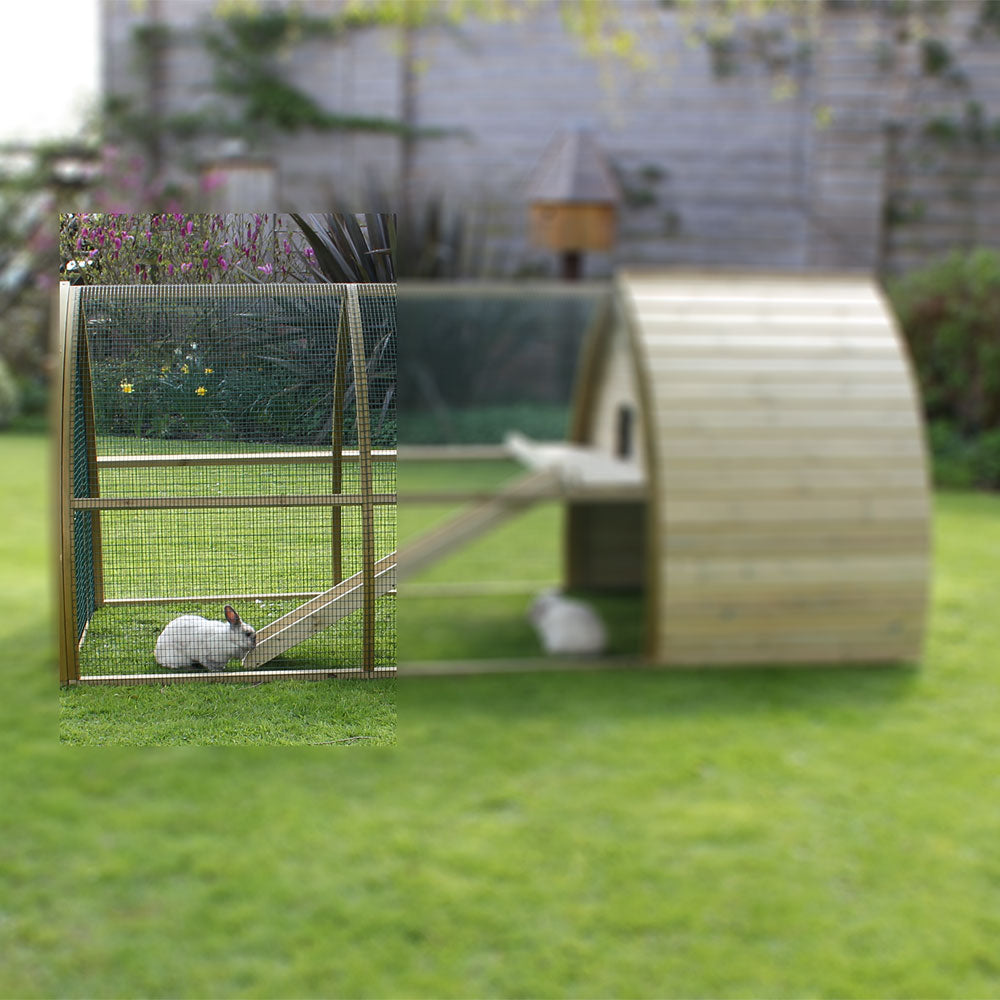 3ft Extension Run for Salisbury House
Set of Two Arched Extension Panels to add a 3ft section to the Run of a Salisbury Chicken Coop or Salisbury Rabbit House.
A 3ft Extension Run adds approx. 13 sq ft to the run area.
Shown here in the image to indicate a section, the Salisburys come as standard with a 6ft long run section (not including the space under the house section).
If retrofitting the section then just remove the end panel of the run, insert these two panels and reattach the end panel.
If ordered with the Chicken Coop/Rabbit House then the extra panels will arrive together on the pallet within the cost of the delivery. If ordered separately the 2 panels will be sent via DPD Freight courier and carriage will be extra.
Currently 1-2 weeks for Delivery.