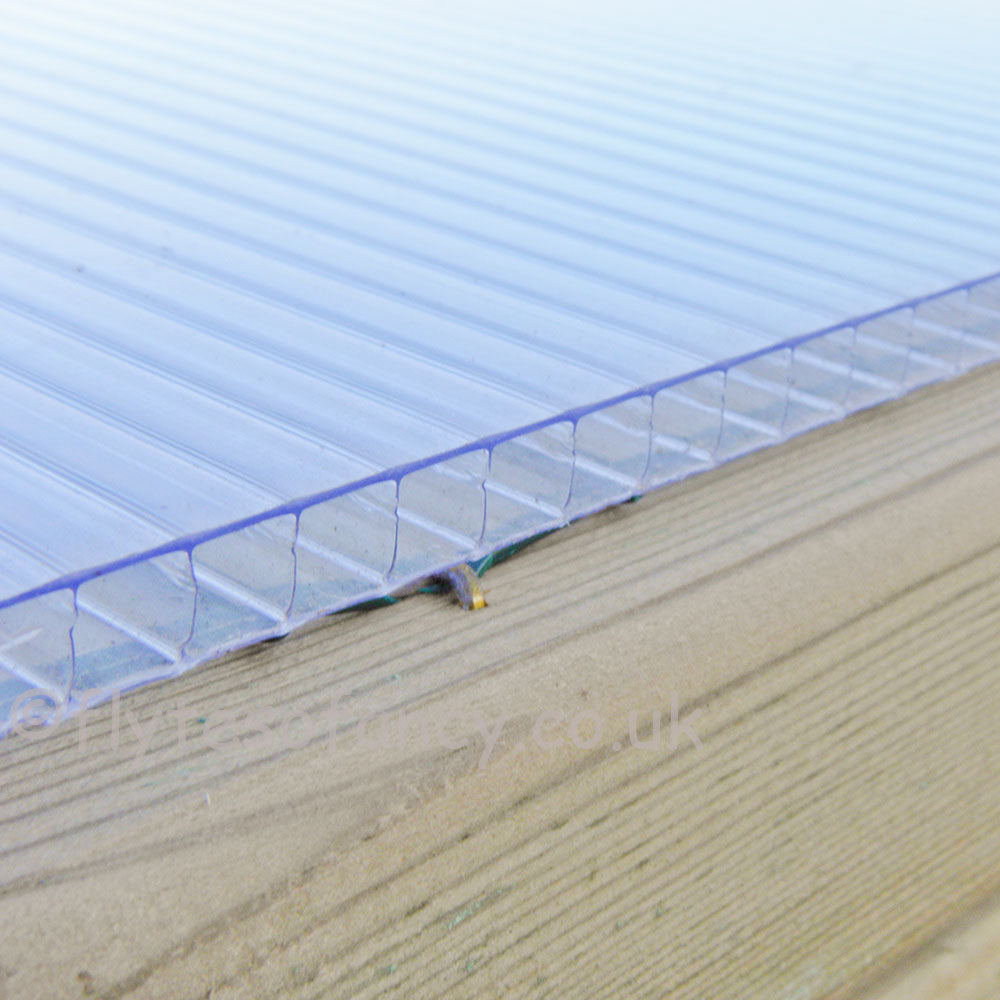 The Flyte Aviary 6 Chicken Coop
The Flyte Aviary 6 Chicken Coop, for 6 laying hens, has been designed as a compact house for the chicken keeper with limited space.
The capacious run gives the hens plenty of room to roam and even has the unique characteristics of an outside veranda of day-perches, perfect for enjoying that afternoon nap or chicken chit-chat.
Access to the Flyte Aviary Coop is mainly gained from one side, with the nestbox on one end, a big plus when access around the chicken coop is limited.
There is a large door to the walk-in run, under-house access to the run and a full-sized door to the house. This means that the Flyte Aviary is perfect for placing in the corner of your garden up against hedges, fences and walls.
The Aviary 6 house has an external nest box, and with full-length perches inside the house, you can expect to comfortably house six average-size birds or eight bantams.
The perches are removable and the nest box can be lifted off for yet more access to the house. For even more roaming room we offer 3ft long extension panels to add to the run.
For the roof of the house section itself, we use our 9mm thick, never-leak, recycled black polypropylene (as used on the handy hen house range). Very secure and ... leak-proof! The floor is made of a smooth resin-coated board, 12mm thick, and is fully removable for very easy cleaning and washing. See the Specifications tab.
The Aviary 6 house has an external nest box and the perches are removable. The nest box can be lifted off for yet more access to the house.
Aviary 6 Coop actual footprint: 3ft 8in x 7ft 5in. Max. Height: 5ft 2in.
Extra features can be added to make protection from the elements and wild birds more complete, which is sometimes necessary with our more delicate girls.
A Polycarbonate Roof (6mm twin-wall) can be added to the top of the run, providing shelter without reducing light. It will make the run area biosecure and protect most of the surface of the run from the worst of the rain.
To add an Automatic Door Opener to the Aviary just view Automatic Door Openers and if ordered at the same time as the house then we will fit it for you.
Dimensions
Externally overall: 111cm deep x 267cm long incl nestbox overhang x 157cm high
Internal house: 77cm D x 93cm L x 87cm H
Height under house: 60cm
Run door: 50cm W x 121cm H
House door: 71cm W x 60cm H
Unit Footprint: 98cm D x 225cm L
Construction
All timber is sustainably resourced, FSC Certified, slow-grown, Pressure Treated Scandinavian Redwood
House: 16mm Tongue & Groove
Floor: 12mm Phenolic-coated Resin Plywood
Frame: 38 x 38mm Eased-Edge Framing
The Run: 18g, ½-inch by 1-inch, European Green-coated Galvanised Weldmesh
Roof: Recycled Black 9mm Polypropylene Board (not currently shown in images)
Fixtures: Stainless Steel Nails; Plated & Painted Decking Screws
Fittings: Heavy Duty Galvanised or Zinc Plated
Timber Warranty: 15 years against rot & fungal attack (see Warranty)
For more details about the timber we use, how to keep it waterproof and take care of it over the years please visit the About our Houses page.
Current delivery is approx 4 weeks. Delivery is available throughout the UK and charge starts at £59 to mainland England postcodes.
The Flyte Aviary will be delivered flat-packed in panels, on a pallet, for self-assembly. Full instructions and all screws are included, no carpentry required.
For pallet delivery details please see our Delivery Information page.
The Flyte Aviary 6 Chicken Coop
Great excitement, we've just moved our girls to their brand new des res, and they are delighted. It's a solid, substantial chicken run, well made and easy to put together. They've even adjusted the wood to account for rain and swelling. Intelligently thought out and it feels safe and sturdy. Very happy with my purchase and with the team (who very kindly moved up delivery by a week when I asked). Thank you. Agree with other reviewers; it's worth the money.
The hens love this coop
We are very pleased with our Flyte Aviary 6 Chicken Coop. We spent a long time researching all the different styles and companies, and this product was the closest match to our requirements. It is very well designed and made and our bantam hens have settled very well into it. The company was very helpful in making as a custom built change to their design, we needed it to be built 180 degrees reversed, which they did with no fuss. I would definitely buy from them again.
Chicken Palace
Easy to assemble great quality materials. The automatic chicken guard on the coop door is a godsend and easy to program. The chickens love it and so do we.
Would highly recommend.
Excellent design and build
The Flyte Aviary and Chicken Coop is a clever design, making it both roomy and compact. It is built to a high standard and is easy to clean and look after. The chickens love the outdoor perches, enabling them to sunbathe and roost outdoors. Excellent.
I c
I couldn't be more happy with Dan and the team! We had a bit of a different set up and only needed the Flyte Aviary itself, no run. But they were happy to accommodate us. Our girls are now so happy, they don't want to get up in the morning! 😂