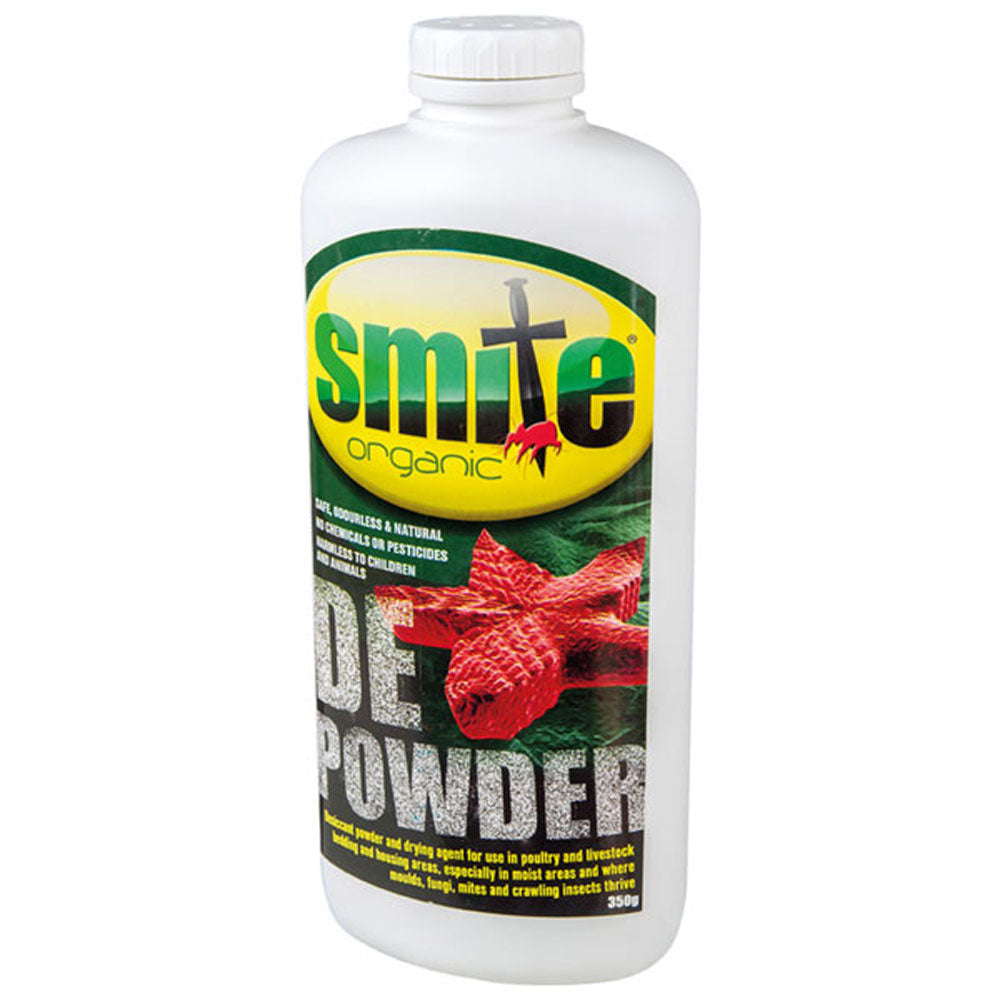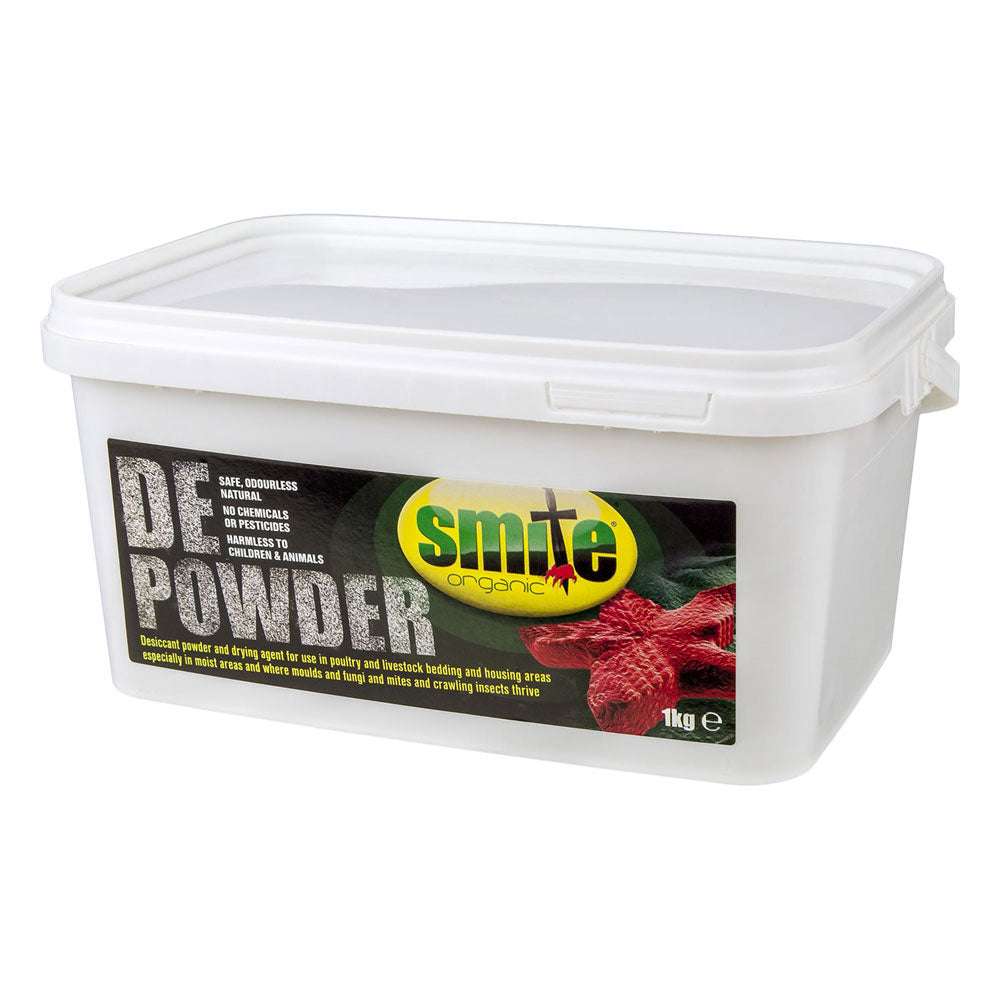 Smite Organic Diatom Powder
Smite Organic DE Powder, comes in 350g shaker or 1kg tub.
* Ideal for moist areas in animal houses where moulds, fungi, mites and crawling insects live and breed
* A 100% natural product containing no chemicals
* Can be used when animals and birds are present
* Stain and odour free
* Can be used in food areas
* Has no detrimental effect on the natural eco-system
* For control of ants, fleas, cockroaches, store cupboard insects, bed bugs, animal mites (including red mites), booklice and silverfish
Smite DE Powder is diatomaceous earth - a desiccant powder and drying agent for use in chicken coops and livestock areas, especially in damp areas where moulds, mites and crawling insects thrive.
Sprinkle throughout the coop and bedding to keep external chicken mites in check and puff into the feathers of the birds to tackle lice on the body. Can also be added to feed ration to maintain a healthy gut, improve essential mineral uptake and aid digestion.
Standard delivery via courier is next working day to most mainland UK destinations for orders placed before 2pm (excl. weekends and bank holidays).
Smite Organic Powder 5kg tub
All products arrived on time. The packaging around some wild bird food was damaged and some grain lost. The response from FSF was excellent.
Thank you.
Smite Organic Powder 5kg tub
Always helpful, deliveries arrive when expected. I use regularly in conjunction with smite powder and have never had a problem with red mite.
Smite Organic Powder 5kg tub
First class service. I only use Smite product. It does a good job.
Smite Organic Powder 350g shaker
The speed of delivery was astonishingly good. I ordered one afternoon and it arrived by courier before 9am the next day. A very effective product as usual
Smite Organic Powder 5kg tub
Fast, painless service and delivery