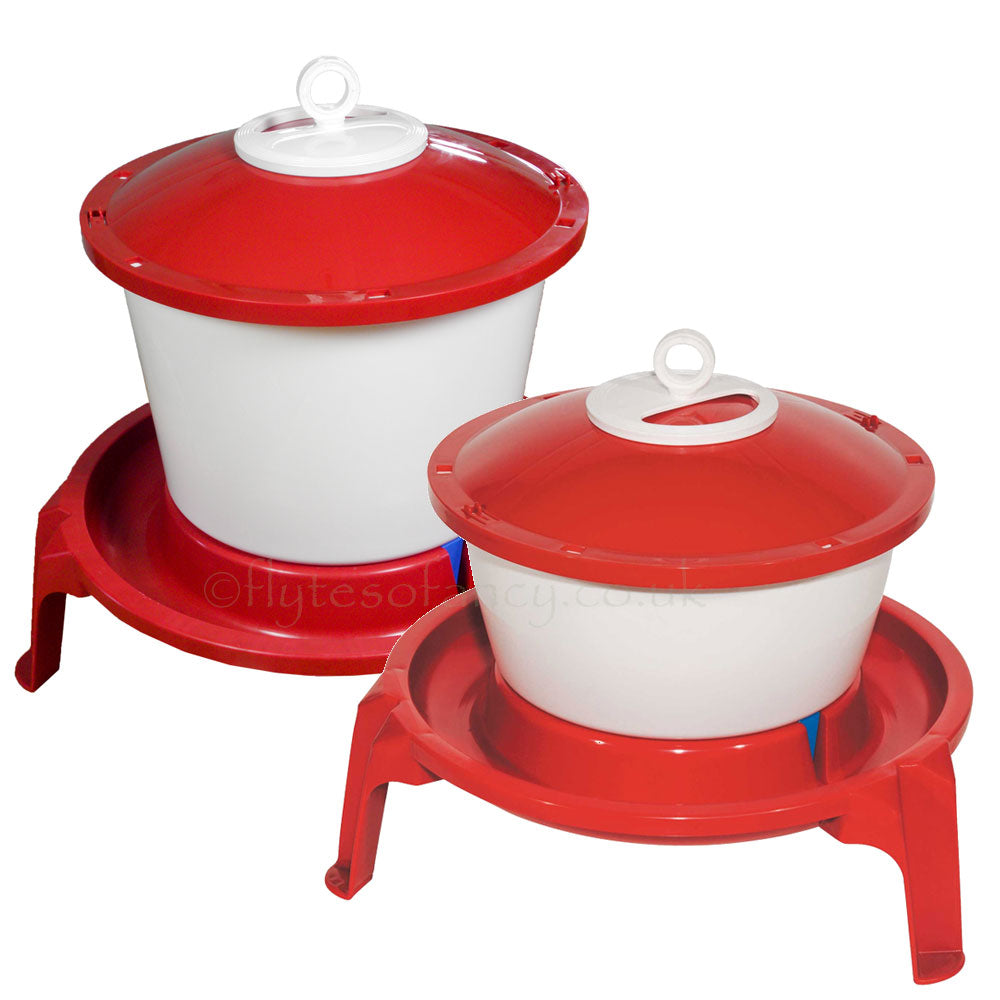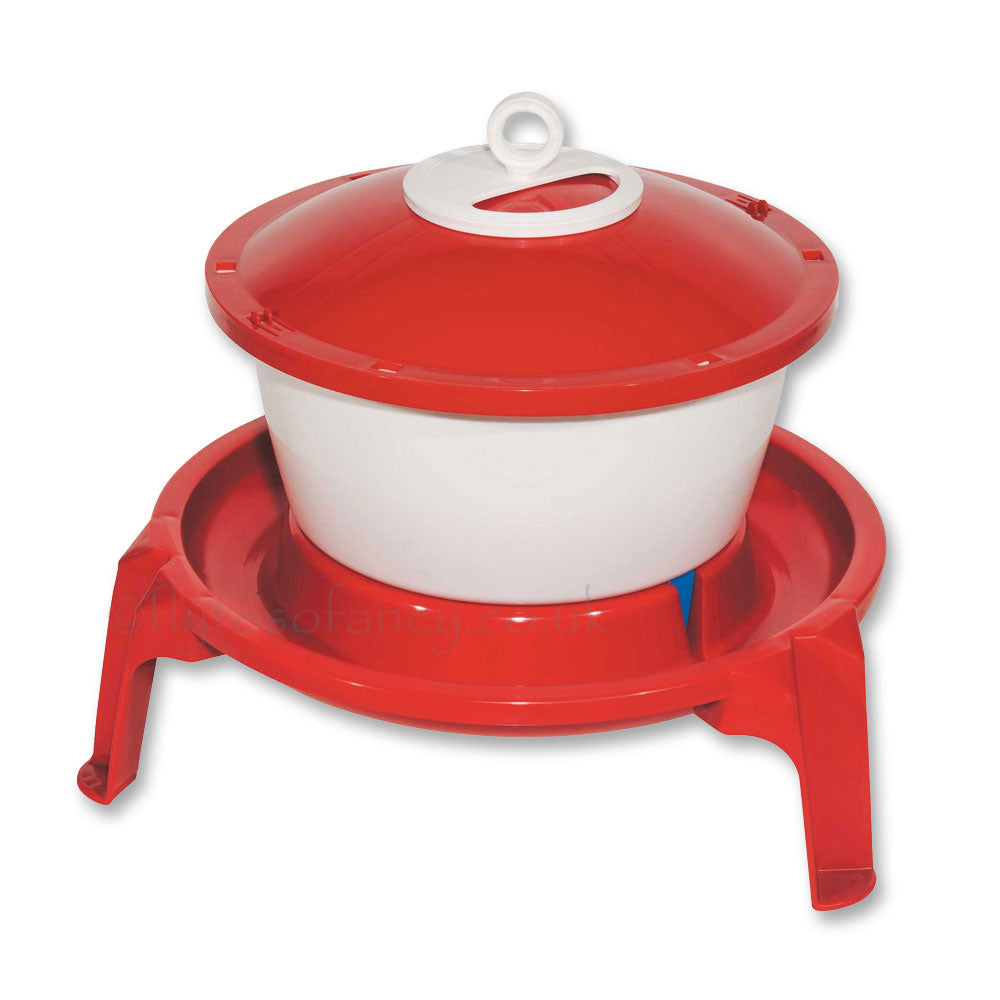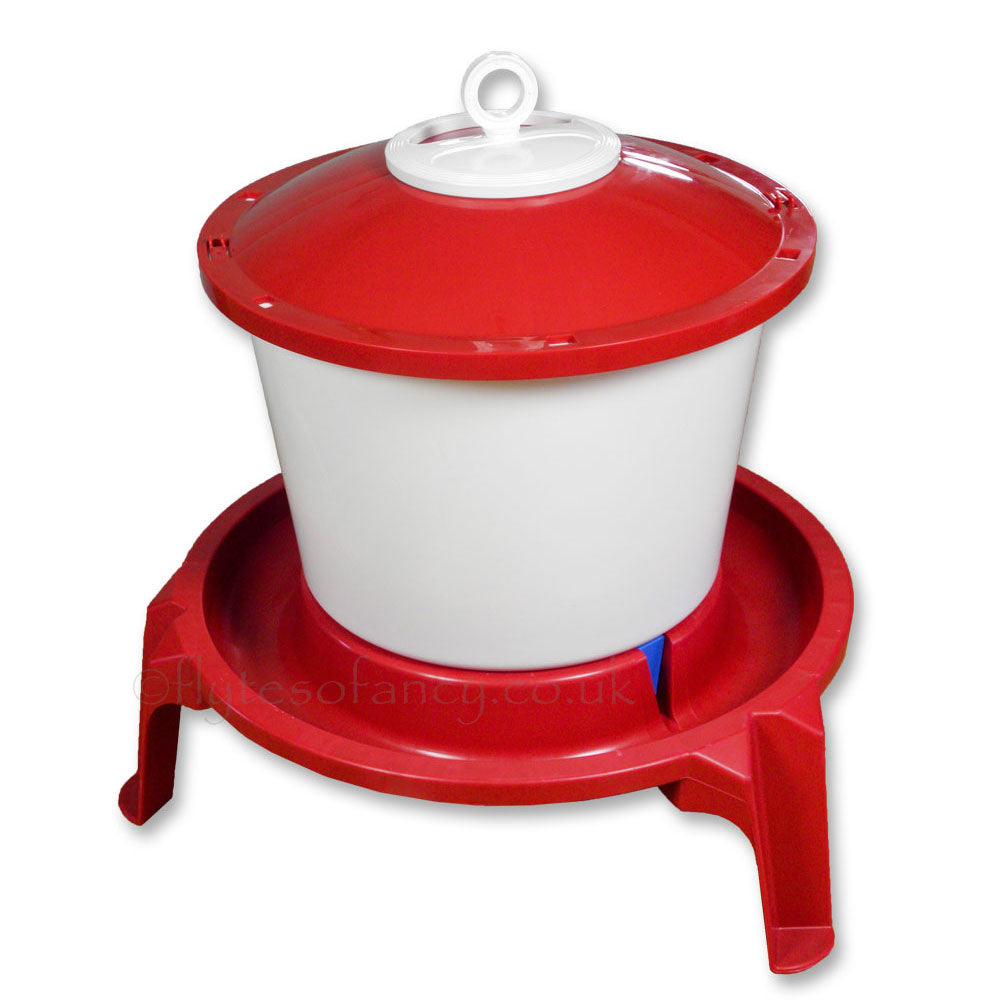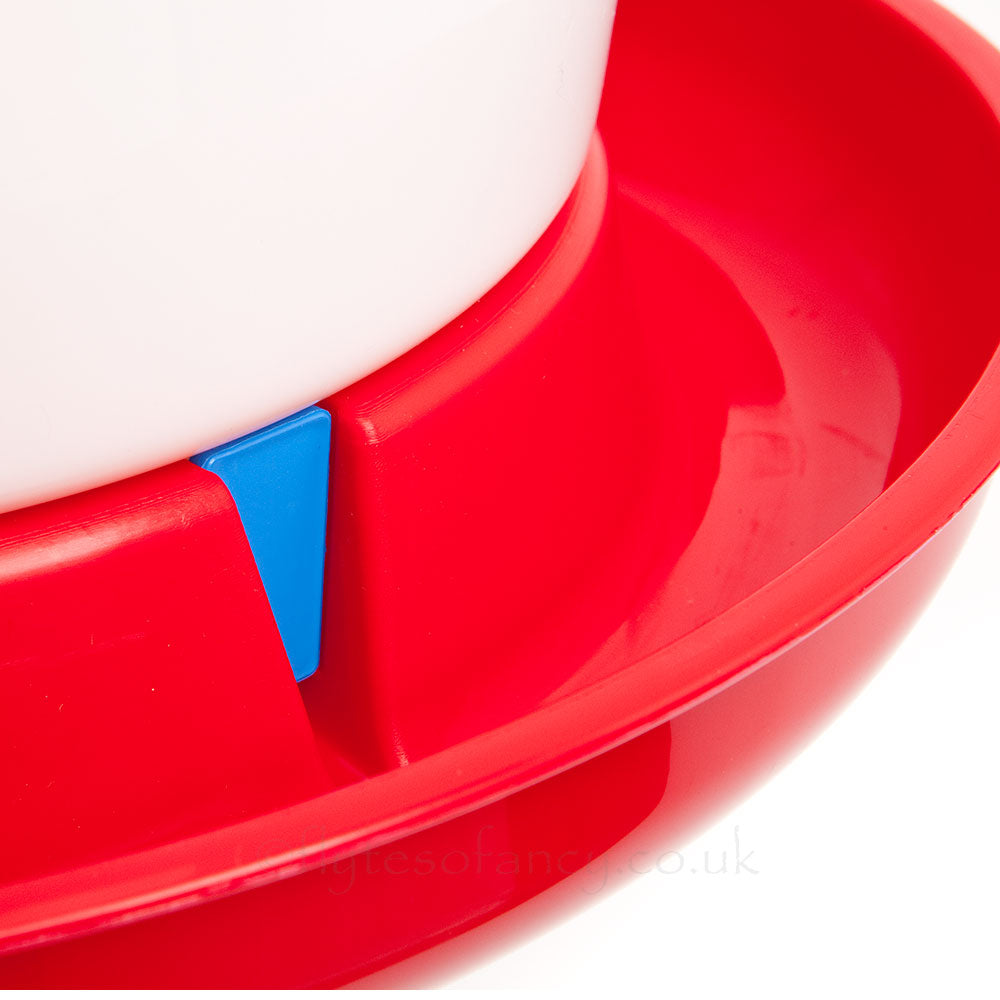 Rapid Clean Tripod Poultry Drinkers
Rapid Clean Tripod Poultry Drinker - available in 6 litre or 9 litre sizes.
The opaque, high grade plastic water container slows the growth of algae reducing the need to clean the drinker as regularly.
The design of the legs and saucer gives increased stability as they are moulded as one piece.
The Rapid Clean Tripod Poultry Drinker is an easy to clean, easy to fill poultry drinker complete with a durable plastic tripod stand that keeps the water clear of contamination from ground litter kicked up by your chickens.
The drinker is filled from the top through the lid which clips in place to prevent it being knocked off. The valve and float mechanism at the base of the bucket container regulates the flow of water to ensure that the birds have a constant supply of fresh water.
Please check dimensions before purchase. Self assembly required.
Dimensions: 6 litre - 35cm high inc stand; base 39cm dia. The distance from the ground to top edge of saucer is 13cm. 6 litres capacity (approx. 1.3 gallons).

Dimensions: 9 litre - 42cm high inc stand; base diameter 39cm. The distance from the ground to top edge of the saucer is 13cm. 9 litre capacity (approx. 2 gallons).
Standard delivery via courier is next working day to most mainland UK destinations for orders placed before 2pm (excl. weekends and bank holidays).
Chicken Drinker
Much better than the last one I bought from you that you had to fill up from the bottom and then turn it upside down, which was heavy and spilt water as you turned it.
Rapid Clean Tripod Poultry Drinker - 6 Litre
Service was good , item received very swiftly...
Not so impressed with the drinker tho , hard to assemble and the paperwork showing how to do it was unintelligible... Not impressed...difficult to assemble
Water overflows
Rapid Clean Tripod Poultry Drinker (9 litre)
I had a minor problem with one missing component: this was sourced very efficiently and rapidly and sent on to me. Also,​ I had to call as I wasn't sure of assembly on another item: this was resolved in a friendly manner, together with the excellent FSF Youtube channel, which I regret not checking before I assembled my drinker. Once I had checked​ the Youtube video on this, no problem. Diagramatic instructions not that clear
Rapid Clean Tripod Poultry Drinker (9 litre)
Great quality product and excellent customer service. Nice product. 'Mare to assemble but worth the fiddle.
Rapid Clean Tripod Poultry Drinker (9 litre)
Excellent service as always. Very prompt delivery and products as expected. Highly recommended and will use again. Judpst the job when you have a small flock of thirsty hens.