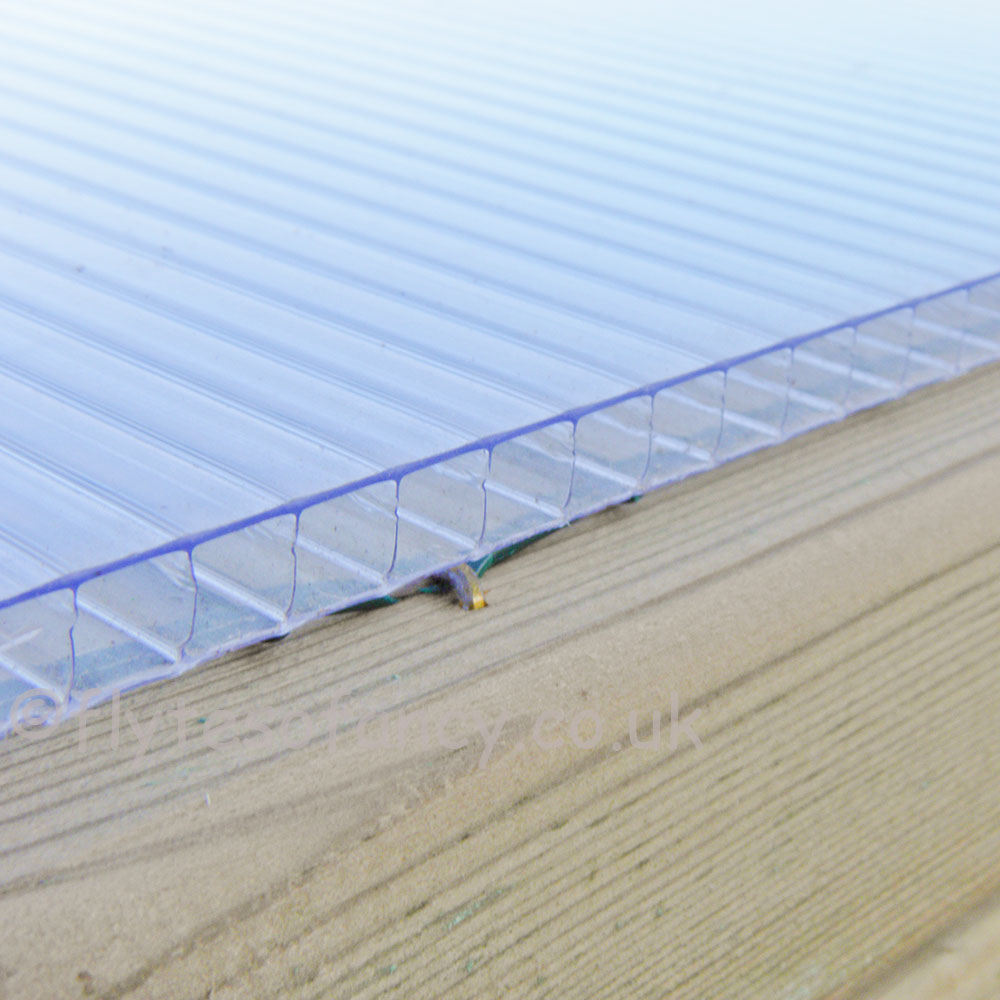 Polycarbonate Roof for Flyte Aviary Grand Run
Polycarbonate Roof for Flyte Aviary Grand Chicken Coop.
Add this option to your Aviary Grand and we will fit the polycarbonate sheets to the roof panels for you (fixes on top of the weldmesh with special polypins).
This will ensure the run area stays dry, whilst still allowing in plenty of light, but also give the run protection from the droppings of wild birds.
An ideal solution to prevent the worst of the rain from falling on the birds play pen area but also by adding a solid roof can provide further protection if your coop is positioned under trees or may be prone to other contaminants.
This 6mm thick, translucent, twin-wall polycarbonate sheet will be fitted to the roof panels before despatch when ordered with the Aviary Grand.
The polycarbonate is UV stable and will last for many years but we advise cleaning twice a year with a detergent solution e.g. Poultry Shield, and soft cloth to remove any green algae build up.
Please allow up to 7 days for delivery if ordered separately. Otherwise, if ordered with your Aviary it will be ready-fitted.