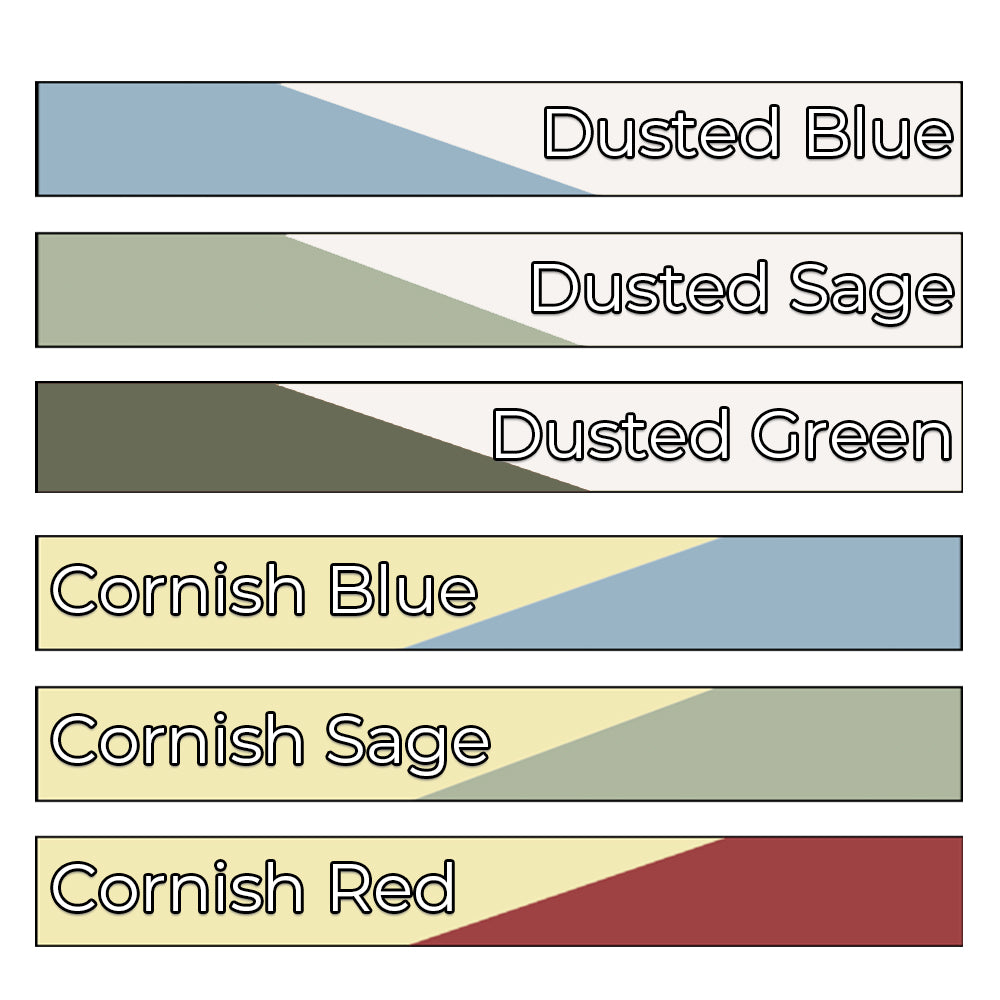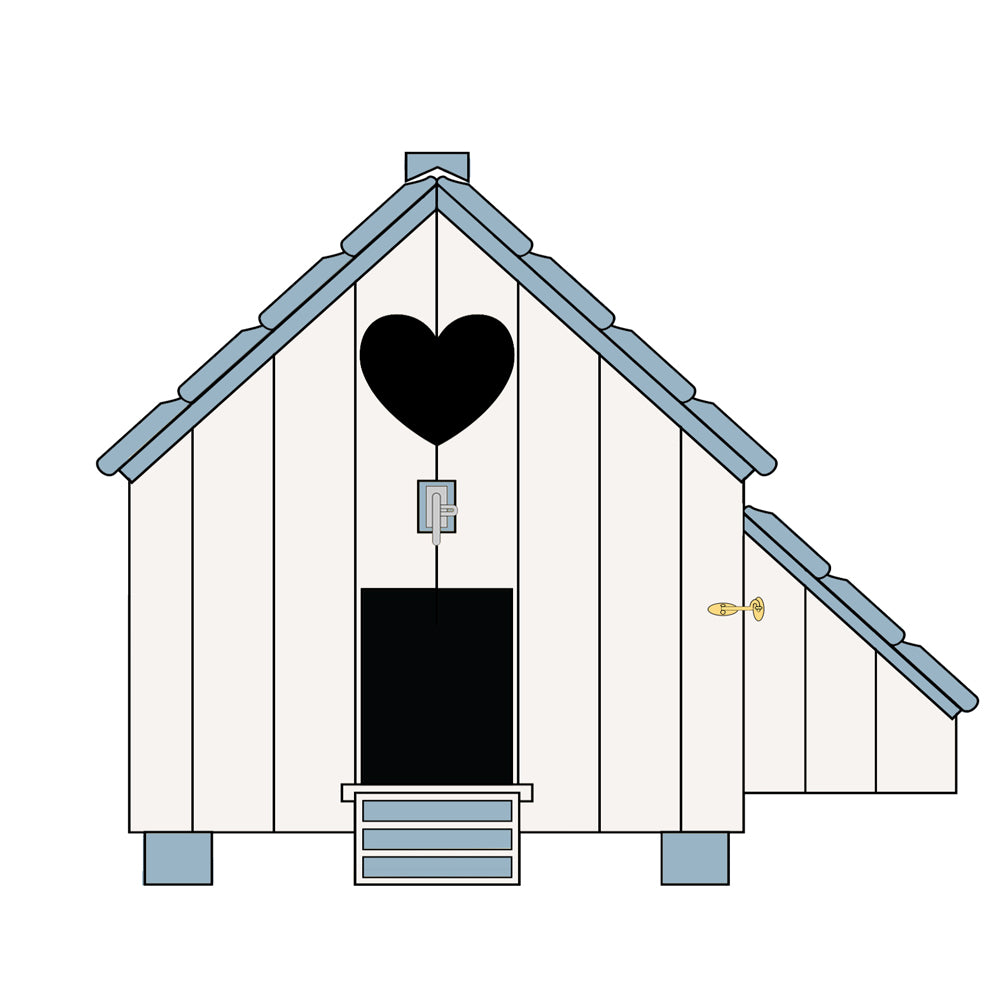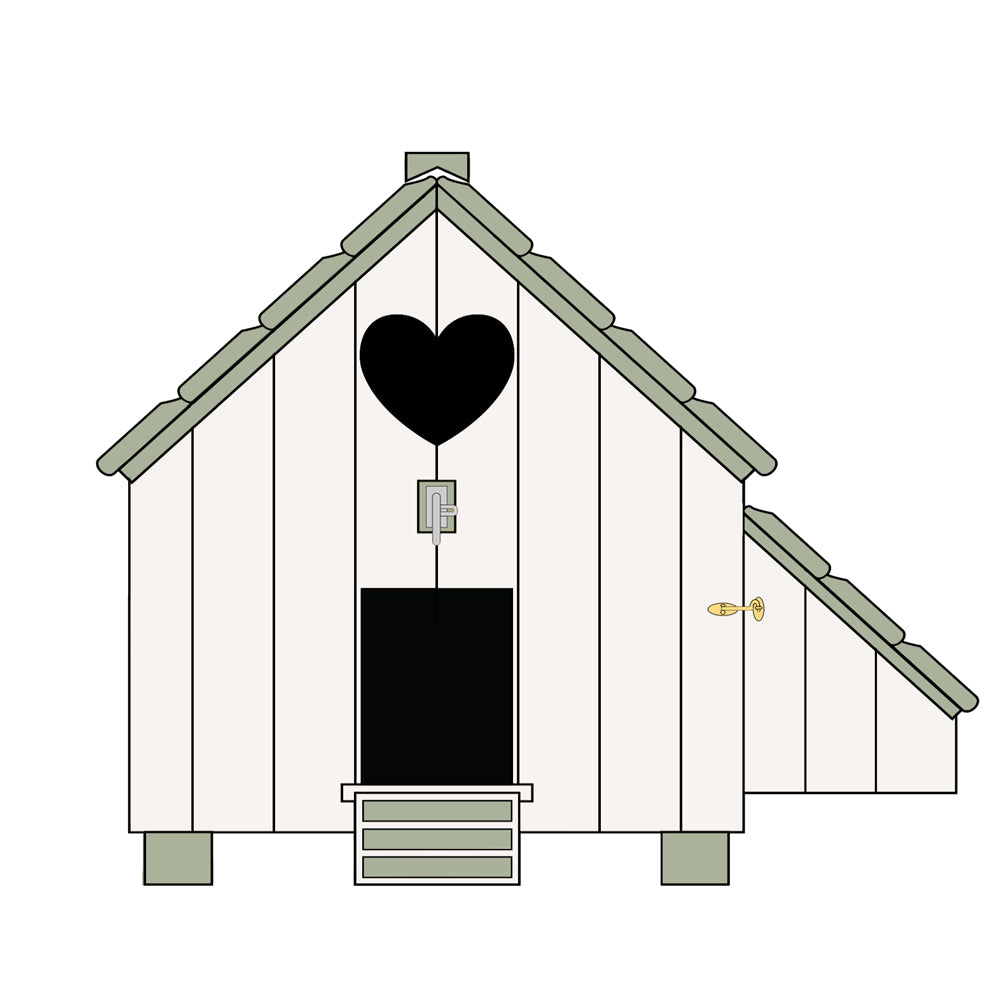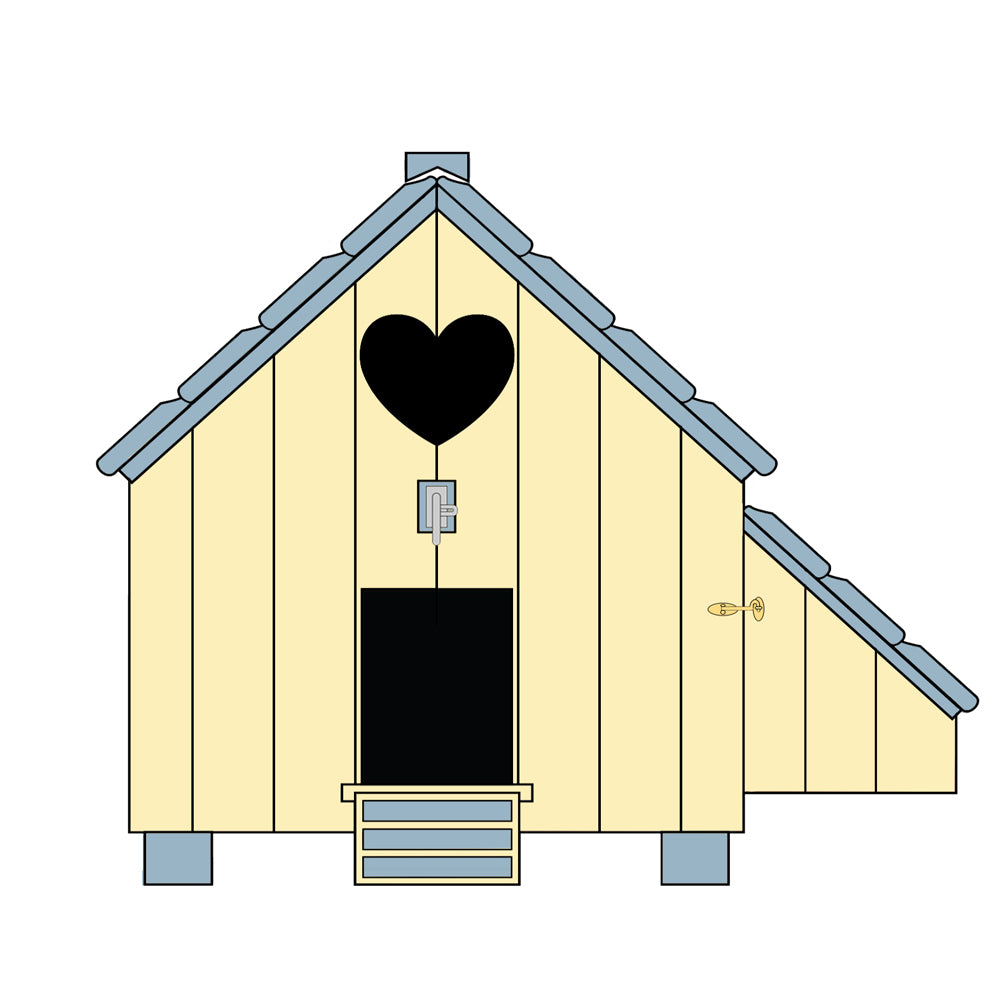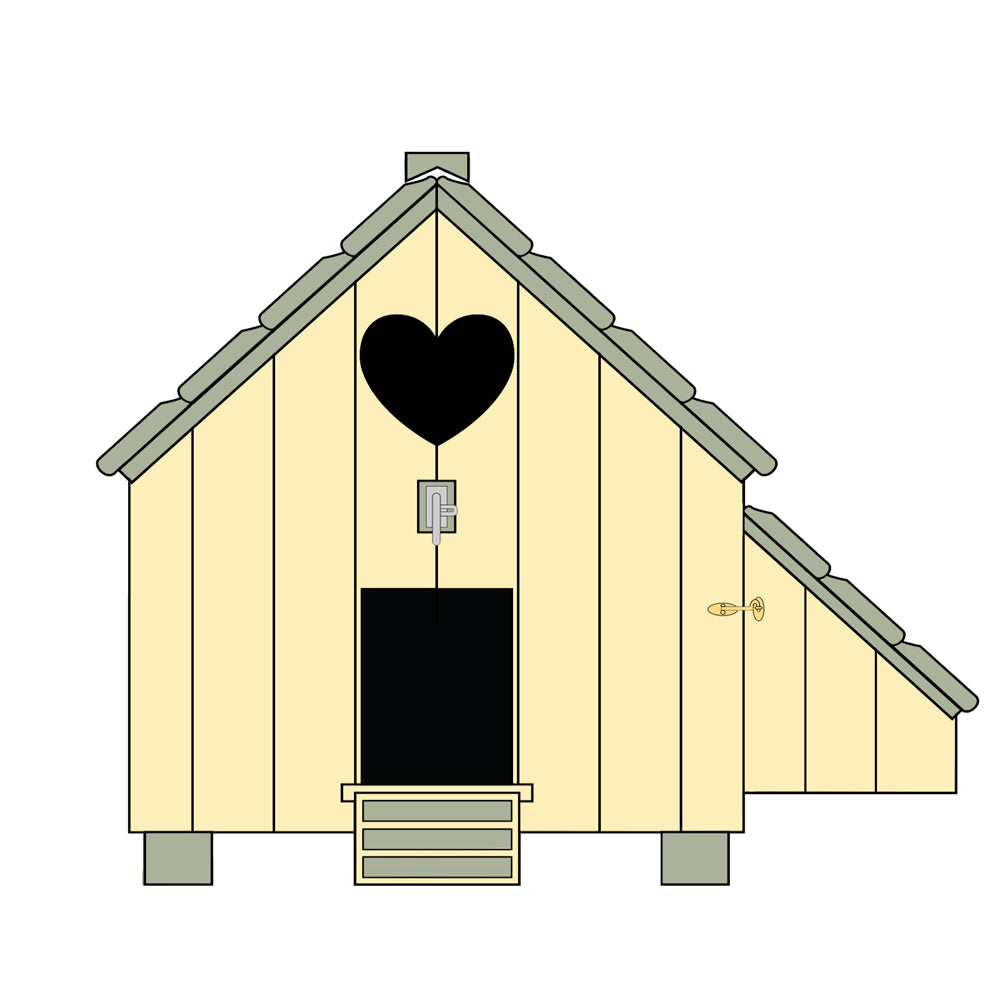 Painting Service for Maggie's Dozen
While it is fair to say that no Flyte So Fancy Henhouse could ever be accused of being ordinary, being finished in one of our carefully curated colour schemes, transforms them into something extraordinary.
Every one of our houses is hand finished in our workshop - once the sandpaper goes down, it's time to pick up the paintbrush! Using only the best in micro-porous paints, our exterior grade range of colours provides a hen-friendly, hard-wearing, protective finish for your Maggie's 12. Designed to be resistant to peeling, flaking and blistering, each of our two-tone paint schemes provides additional timber protection for up to 6 years.
Choose from one of our 6 colour schemes from the drop-down menu above, or if you have something bespoke in mind choose the 'Custom' option. Once you have placed your order simply send us an email, or give us a call, to discuss your preferred colour scheme.
While every care has been taken to ensure that the colours shown here are a true representation of the finished product, all computer screens are different which can lead to some slight variation in what people see. If the exact colour shades are crucial to your design/scheme, paint samples can be sent upon request.
Adding the Painting Service to your order will typically add 1-2 weeks to the listed lead time, potentially longer for bespoke designs.
Painting Service for Maggie's Dozen Henhouse
Great customer service...lovely products...Brilliant no fuss delivery!!! Will be recommending to others!! cant wait to get some chickens!!! Really pleased with this henhouse
Painting Service for Maggie's Dozen Henhouse
Prompt reply to queries, helpful, good communication and delivered when expected. Makes your hen house a feature of your garden and not just something that's in it.
Painting Service for Maggie's Dozen Henhouse
Superb service! We shall go nowhere else in future for our supplies!
Painting Service for Maggie's Dozen Henhouse
Great service, great product! Very nicely done, and thank you for sending out some extra paint... that is lovely touch!
I am sorry to hear that Adam, many apologies, glad you love the house though of course. May we give you a call to see what might have happened with the nest box?
Anne
Painting Service for Maggie's Dozen Henhouse
All just as expected, good quality and good service. They were a pleasure to deal with.