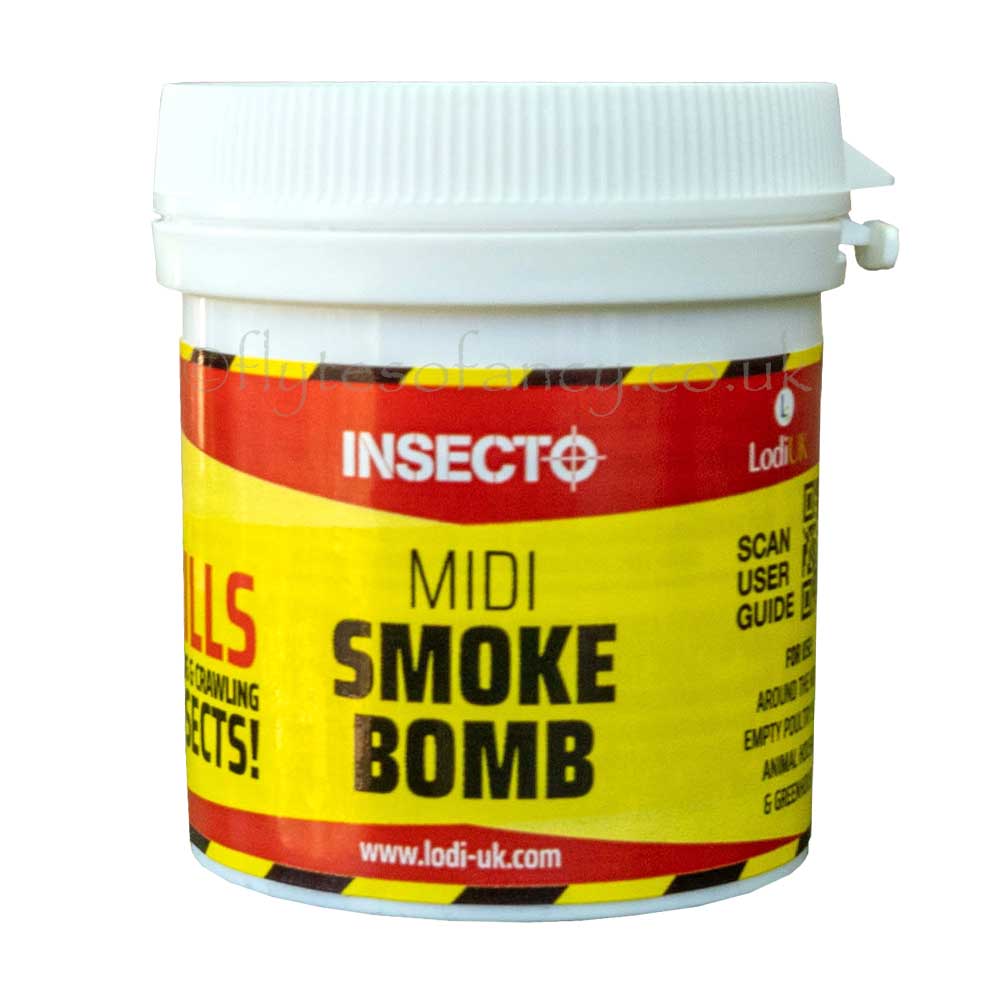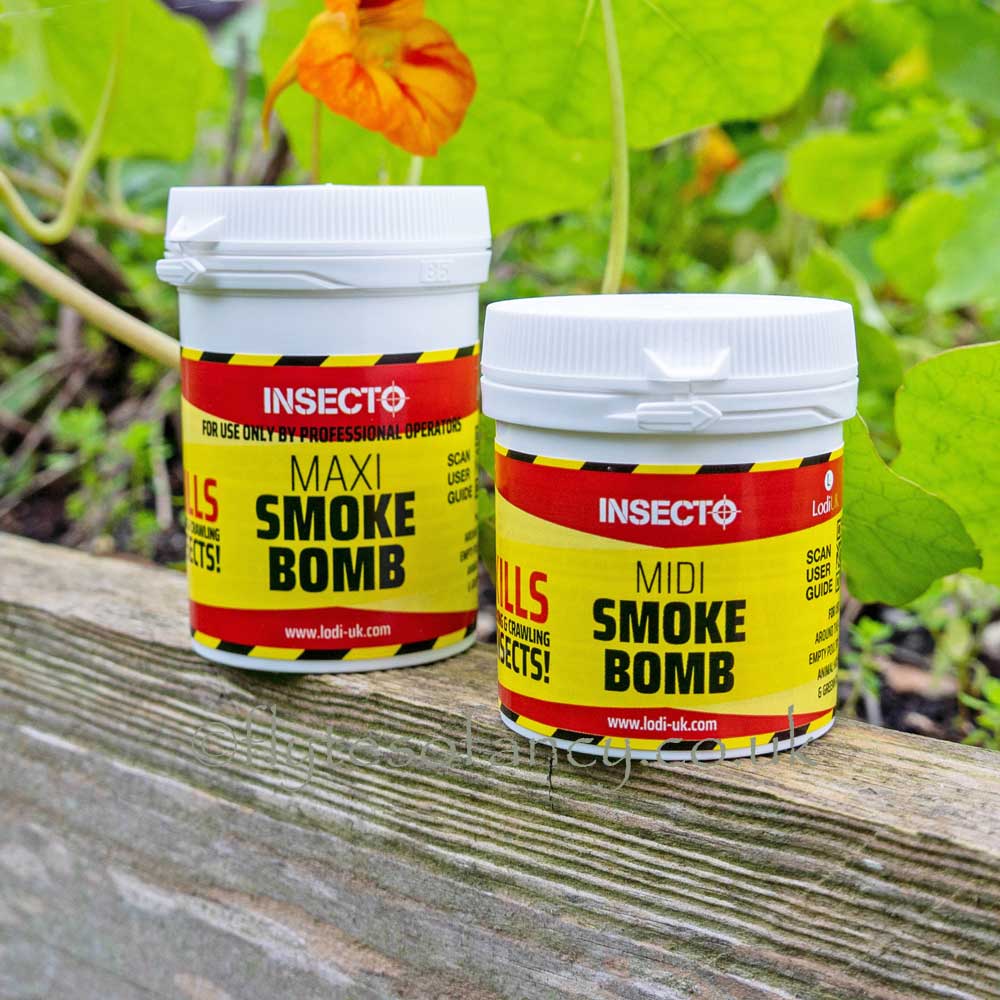 Insecto Midi Insect & Mite Smoke Bomb 15g
INSECTO 15g Midi Smoke Bomb - kills all crawling and flying insects, and kills Red Mites and other insects in Chicken and Animal Houses. Contains the active ingredient permethrin.
A small smoke bomb (just 6cm tall) packed with fumes that mites just cannot survive.
Simply light the wick, and the fumes will work their way into all nooks and crannies killing all flying and crawling insects in the treated area.
Can be used all year round. For smaller henhouses a Mini 3.5g Mite Fumer is also available or for larger housing try the Maxi Fumer.
Manufacturer: Lodi Organ-X
Volume: 15g
Contents: Permethrin
Coverage: Crawling Insects 31.5 cu m, Fleas & Bed Bugs 125 cu m, Flying Insects 500 cu m
The poultry or animal house should be as sealed as possible to contain the fumes when lit. Simply place the fumer on a non-flammable plate inside the house, light the non-sparking wick, smoke fumes will work their way into all nooks and crannies targeting the most difficult to control insect infestation.
After at least two hours, open the house and allow it to air. For red mite eradication this may need repeating every 6 days in order to break the life cycle, continue until there is no more evidence of red mite infestation.
Larger housing may need more than one fumer. Not to be used whilst the birds or animals are present. Contains permethrin, a very effective synthetic insecticide, no egg withdrawal is needed after fumigating the house.
PLEASE READ INSTRUCTIONS FOR USE CAREFULLY. HARMFUL BY INHALATION. TOXIC TO AQUATIC LIFE.
Standard delivery via courier is next working day to most mainland UK destinations for orders placed before 2pm (excl. weekends and bank holidays).
Didn't work still infested
Thank you for all you help and advise on the mite problem we have used the products with great success
Doesn't work!
I bought two of these. Used one and then one 3 days later to ensure we got any eggs that had hatched. Unfortunately they didn't work!
Insecto Midi Insect & Mite Smoke Bomb 15g
Good website, informative and easy to navigate. Super products. Despatched very quickly and when you have red mite in you coop, this is paramount. All sorted now, happy, miteless chickens are back! IMPORTANT to do 5 days later also to get all the eggs that will have appeared