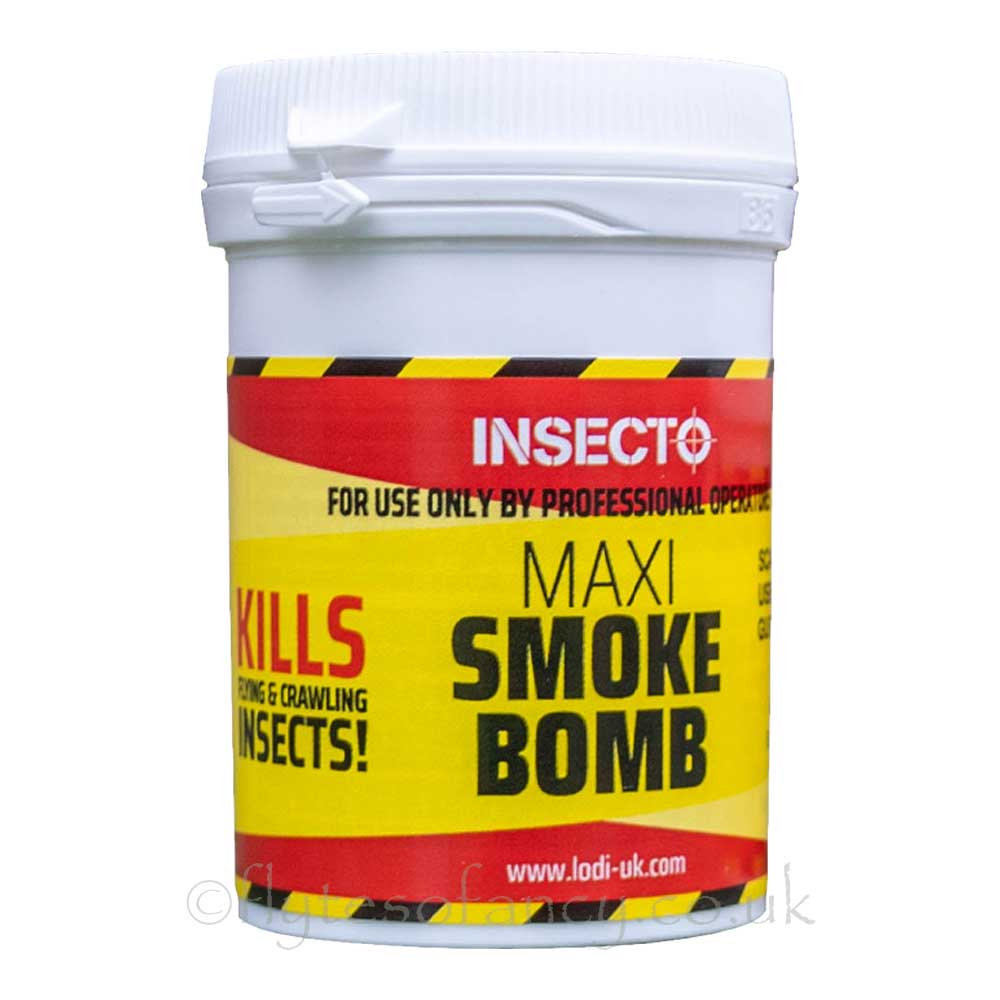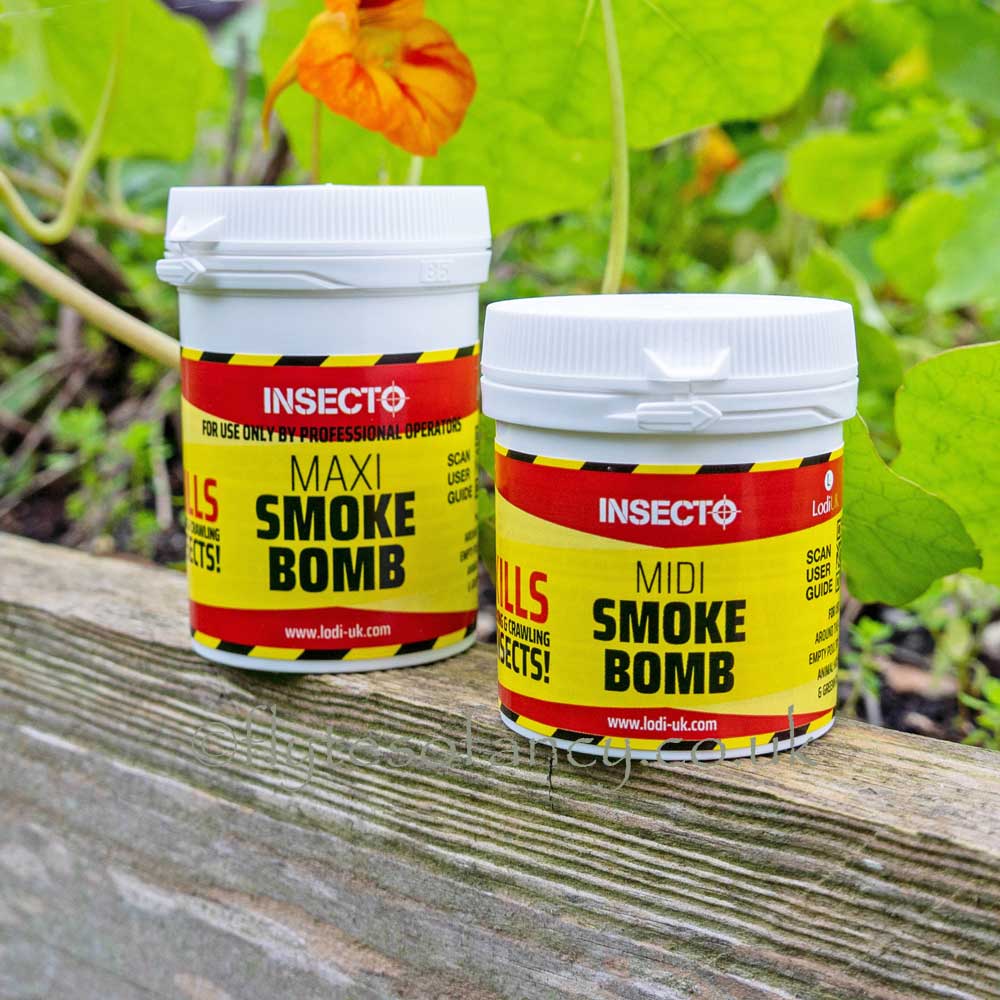 Insecto MAXI Insect & Mite Smoke Bomb, 31g
Insecto Insect & Mite Smoke Bomb, Maxi size at 31g. A Professional-use Smoke Bomb Fumer to kill all flying and crawling insects in animal housing or indoors. 
Simply light the non-sparking wick, and the fumes will work their way into all nooks and crannies killing all flying and crawling insects in the treated areas.
INSECTO Maxi smoke bomb containing the active ingredient Permethrin. The Maxi Fumer is 31g allowing treatment of a room or building of 1000m3. For smaller areas and housing, try the Mini 3.5g Fumer or the Midi 15g Fumer.
Read the label carefully before use.
Guide for use: Remove all pets, people, animals, birds, and aquatics from the room or animal housing to be treated. Close up all windows and ventilation as much as possible so the fumes are contained within the area. Make sure your identified exit can be reached quickly after lighting the taper. Place the fumer on a solid fireproof base at least 300ml square. Follow instructions to ignite the fumer. Leave the area closed and do not enter for a minimum of two hours before opening and ventilating the area well. Allow at least one to two hours of ventilation to the outside before allowing animals back in.
Standard delivery via courier is next working day to most mainland UK destinations for orders placed before 2pm (excl. weekends and bank holidays).
Still got lice and mite after all them bombs would av give no stars but u don't av it
Smoking
Great smoking bomb gets rid of all those little unwanted critters
Good company flyte so fancy
Good service Good delivery
From a very satisfied customer
Maxi Insect & mite smoke bomb
Excellent service and prompt delivery. Thank you
Insecto MAXI Insect & Mite Smoke Bomb, 31g
My package needed a signature
Would be helpful if I had known this when the delivery time text was sent,
I had to re-scheule delivery for the following day and arrange to be home Purchase does what it says