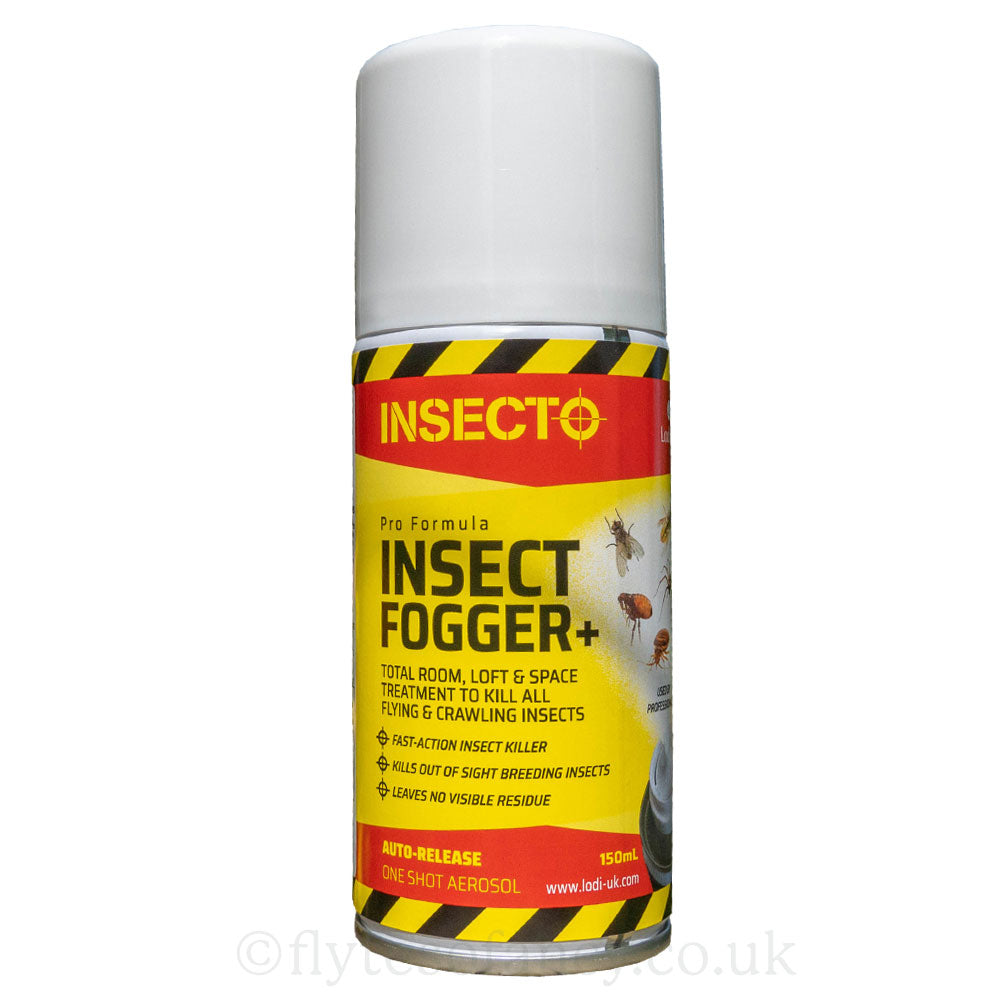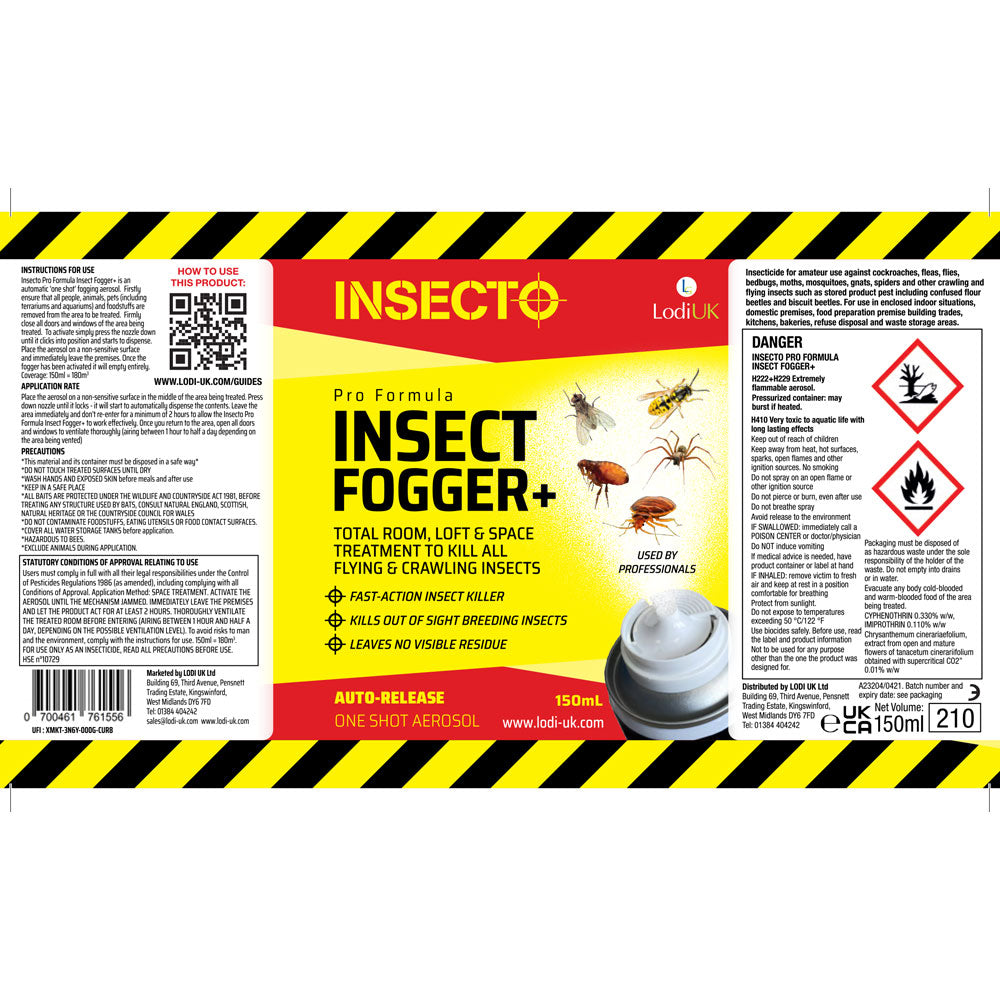 Insecto Insect & Mite Fogger Aerosol 150ml
The INSECTO Pro Formula Insect & Mite Fogger+ is an automatic release aerosol that kills crawling insects in the home or in the chicken coop.
Once set off the fogger will clear a room of any problem pests from fleas, flies and moths to bedbugs and mosquitos.
Most insects hide away from view and are difficult to control with hand sprays, however, once the INSECTO Pro Formula Insect Fogger+ has been released it will penetrate all 'nooks and crannies' and kill all the insects both in and out of sight.
Please read the instructions and cautions very carefully.
Clear the Chicken Coop or room to be treated of birds and foodstuffs (including pets and aquatics). Close doors and windows and seal them as much as possible. Place Aerosol on a non-sensitive surface. To activate, press the nozzle down until it clicks and starts to dispense. Leave the coop or room immediately.  Leave for at least two hours. then open doors and windows to dispense any remaining fumes for at least one hour or more.
Coverage for one 150ml can is 180 cubic metres.
As this is an aerosol can it cannot be sent Royal Mail, it has to be sent via courier, hence carriage charge of £5.99, if ordering on its own.
Next working day delivery when ordered before 2pm (excl weekends and bank holidays).
fogger
this was easy to use but has not completely eradicated the red mites in my chicken coup