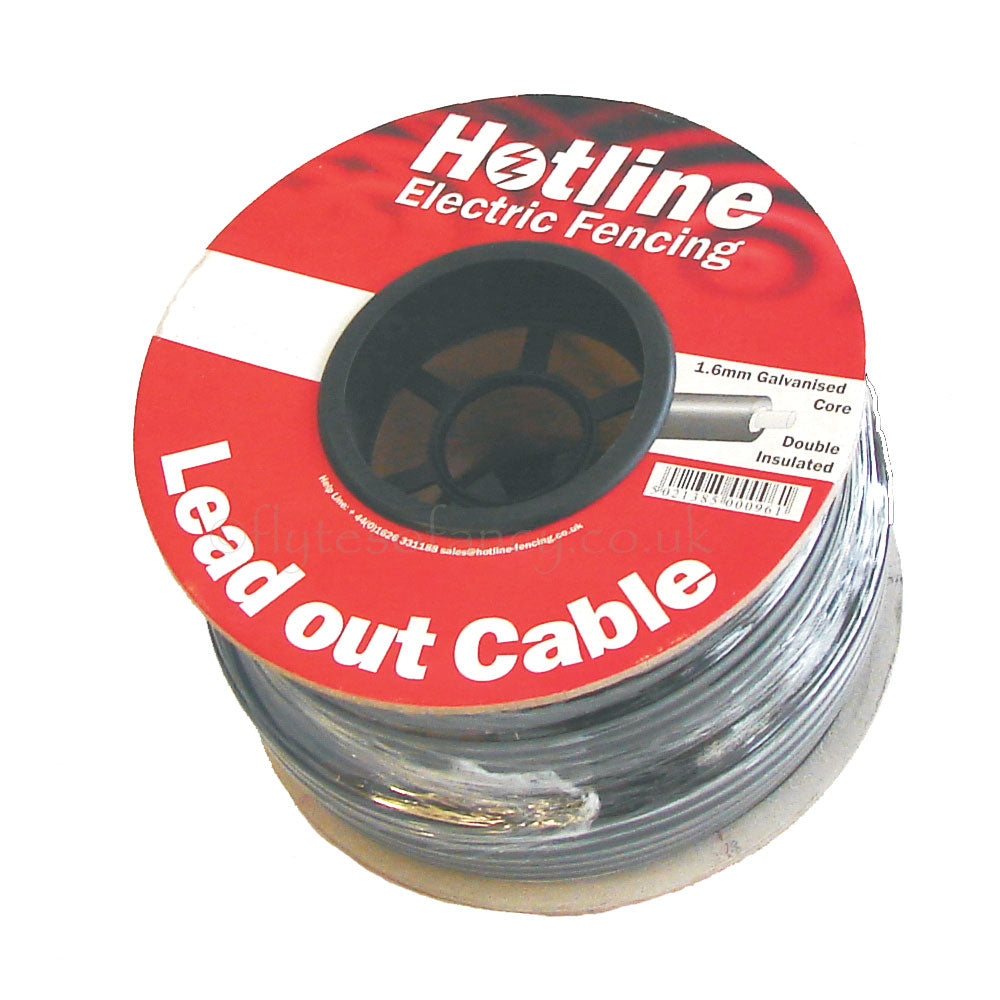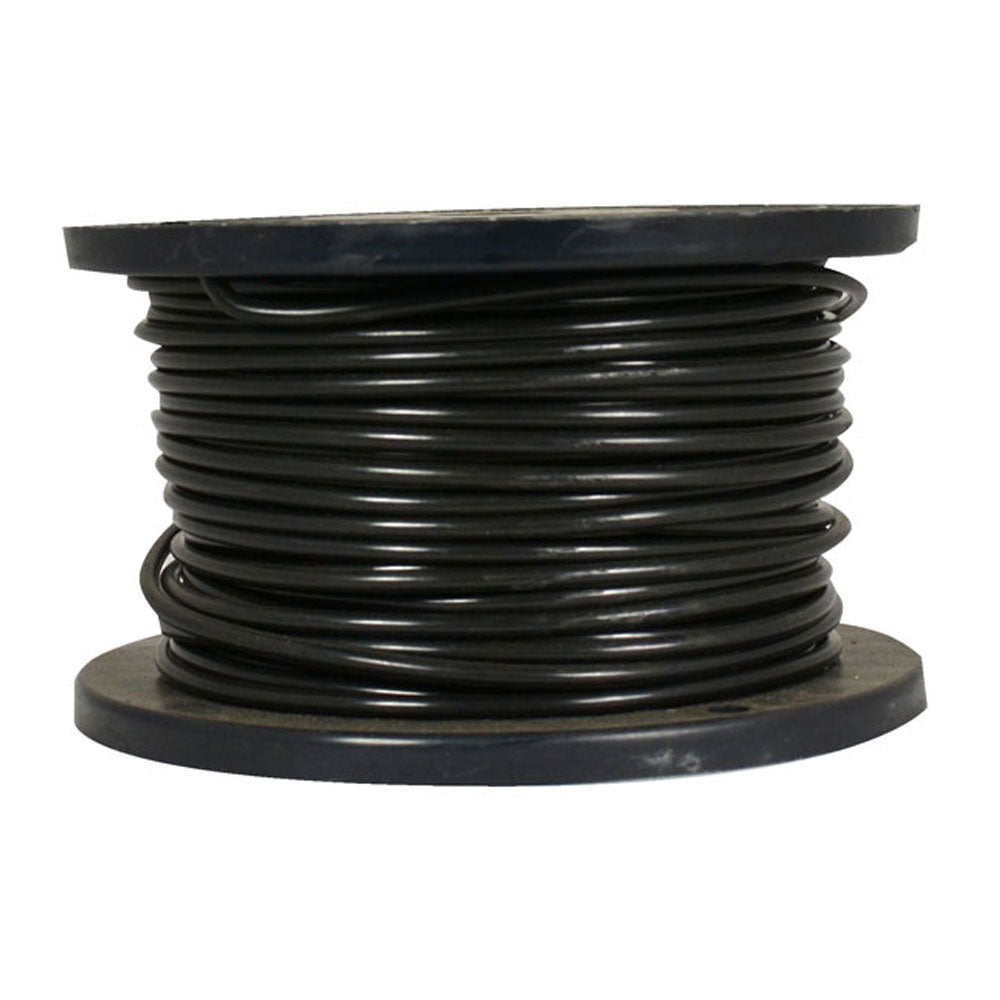 Hotline Double Insulated HT Lead-out Cable
Hotline Double Insulated HT Lead-out Cable in rolls of 10m, 25m or 50m from Hotline Electric Fencing.
This special cable has a 1.6mm steel core to carry the power from the mains unit to the fence line and/or the earth stake, or to interconnect several earth stakes when making longer electric fence systems.
HT Lead is used to efficiently transfer power over distance or to continue power across spaces such as gateways.
The cable is, in effect, part of your live fence, like your tape, wire or net. It is insulated to 18,000 volts to allow you to bury or run the wire along the ground without it shorting out. It is required when installing any mains energizer.
It is not ideal to make joins in a length of HT cable as this can reduce conductivity, however, if this is unavoidable and it needs to be joined we suggest the Waterproof Cable Connector.
HT cable can be used under gateways on its own or preferably when passed through conduit/plastic piping. Insulated to 18,000v.
Standard delivery via courier is next working day to most mainland UK destinations for orders placed before 2pm (excl. weekends and bank holidays).
Hotline Double Insulated HT Lead-out Cable - 25 metres
What a fantastic service. Very helpful advice pre order and wonderful support during the course of the transaction. This was a surprise for my Wife's birthday and the team bend over backwards to keep it a surprise - including dark wrapping and great communication with the delivery company. What was even better was the concern shown by the team on delivery. This is outstanding customer service which is rare nowadays. Thank you.
Thank you very much for your lovely feedback Lou. Delighted to hear you like the house so much and that all arrived perfectly, your points have been noted, and addressed, particularly about the legs (which shouldn't have happened, I'm sorry about that).
Anne
Hotline Double Insulated HT Lead-out Cable - 25 metres
Hotline Double Insulated HT Lead-out Cable - 10 metres
prompt delivery again, has done the job it was intended for
Hotline Double Insulated HT Lead-out Cable - 25 metres
Very fast service - excellent
Hotline Double Insulated HT Lead-out Cable - 10 metres
Excellent and fast delivery