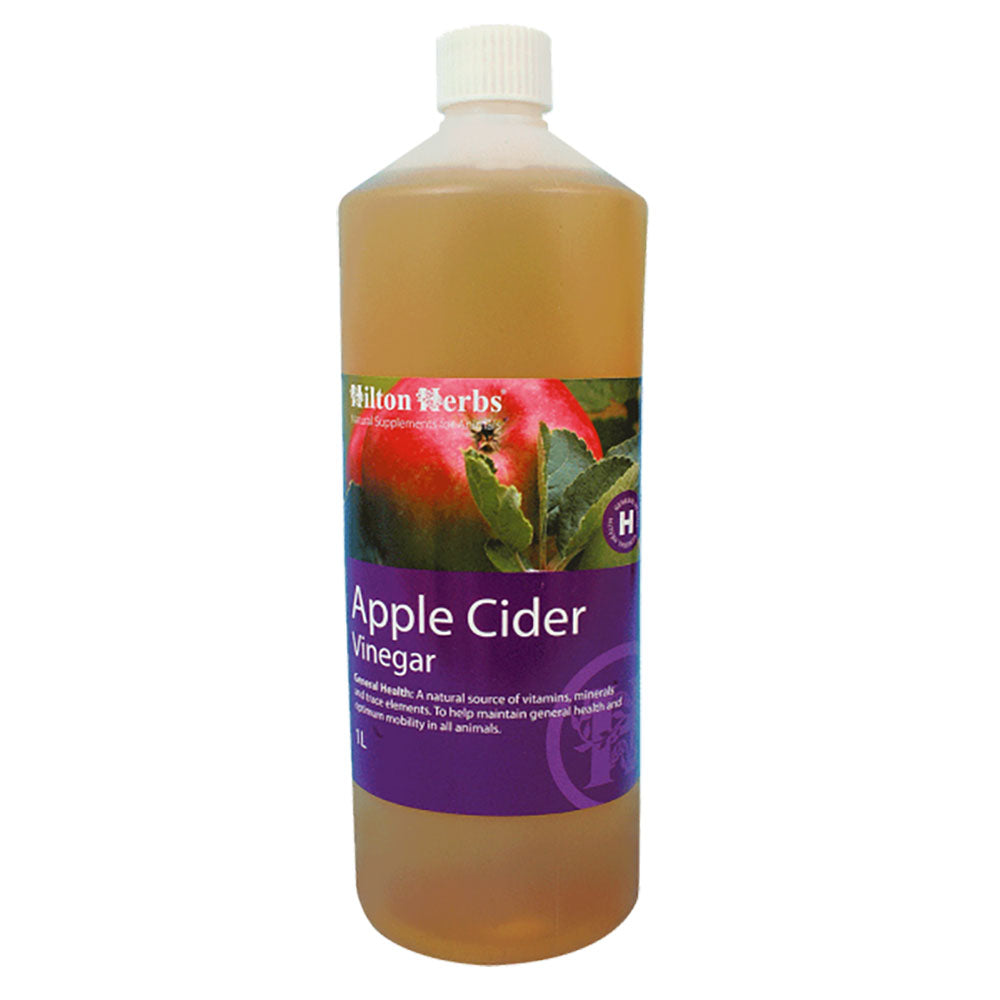 Hilton Herbs Apple Cider Vinegar, 1 litre
Hilton Herbs Apple Cider Vinegar, 1 litre plastic bottle.
Health supplement for poultry, pets, and farm animals. Provides a rich natural source of potassium, phosphorus, sodium, calcium, iron, and trace elements.
Has a minimum acidity level of 5% and is made from the whole apple, not the pulp that is left over after the juice has been extracted.
This is an 'unadulterated', unpasteurised liquid tonic that is a real boost for chickens to help their immune system as well as help them avoid intestinal worms.
Contains: Pure un-pasteurised human-grade Apple Cider Vinegar (minimum 5% acidity containing the 'mother'). Add to the drinking water at the rate of 5ml per litre of water.
PLEASE NOTE: Cider Vinegar should not be used in Galvanised Poultry Drinkers.
Our Standard delivery is next working day, to most of mainland UK, if ordered before 2pm (excl. weekends and bank holidays).