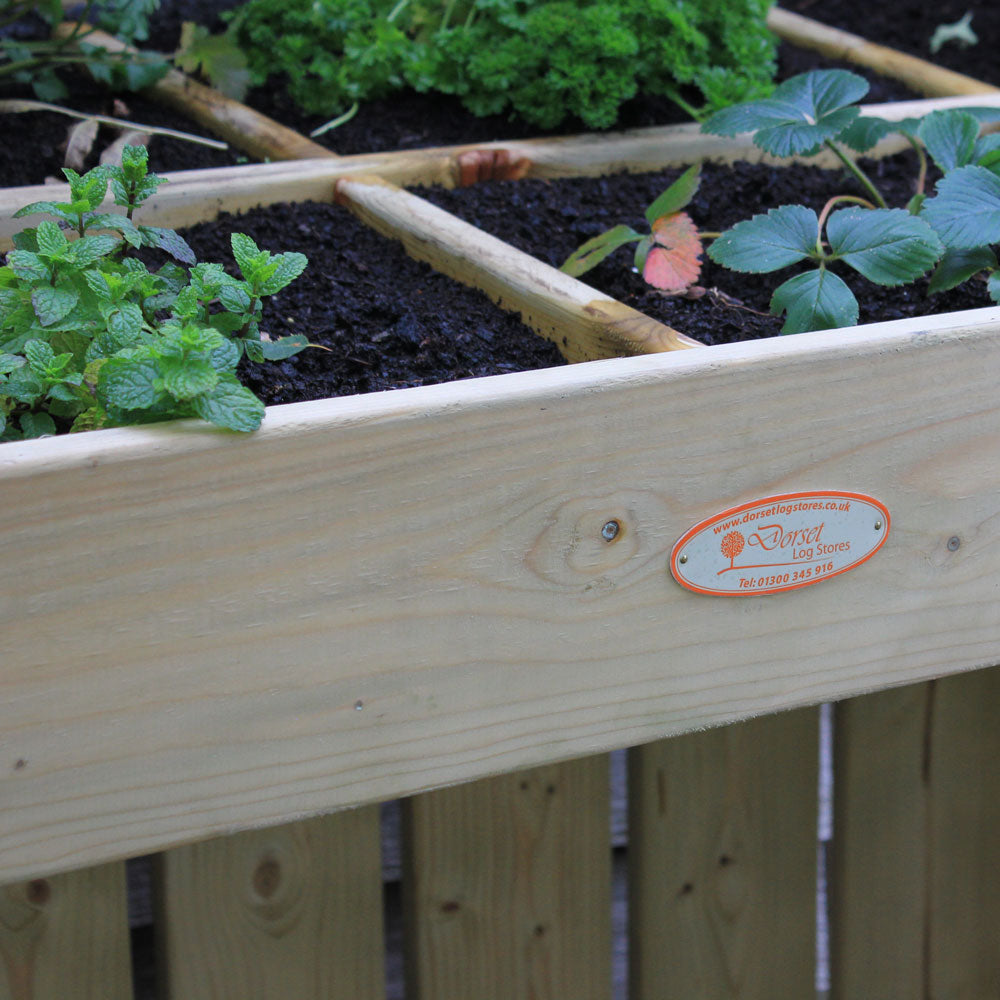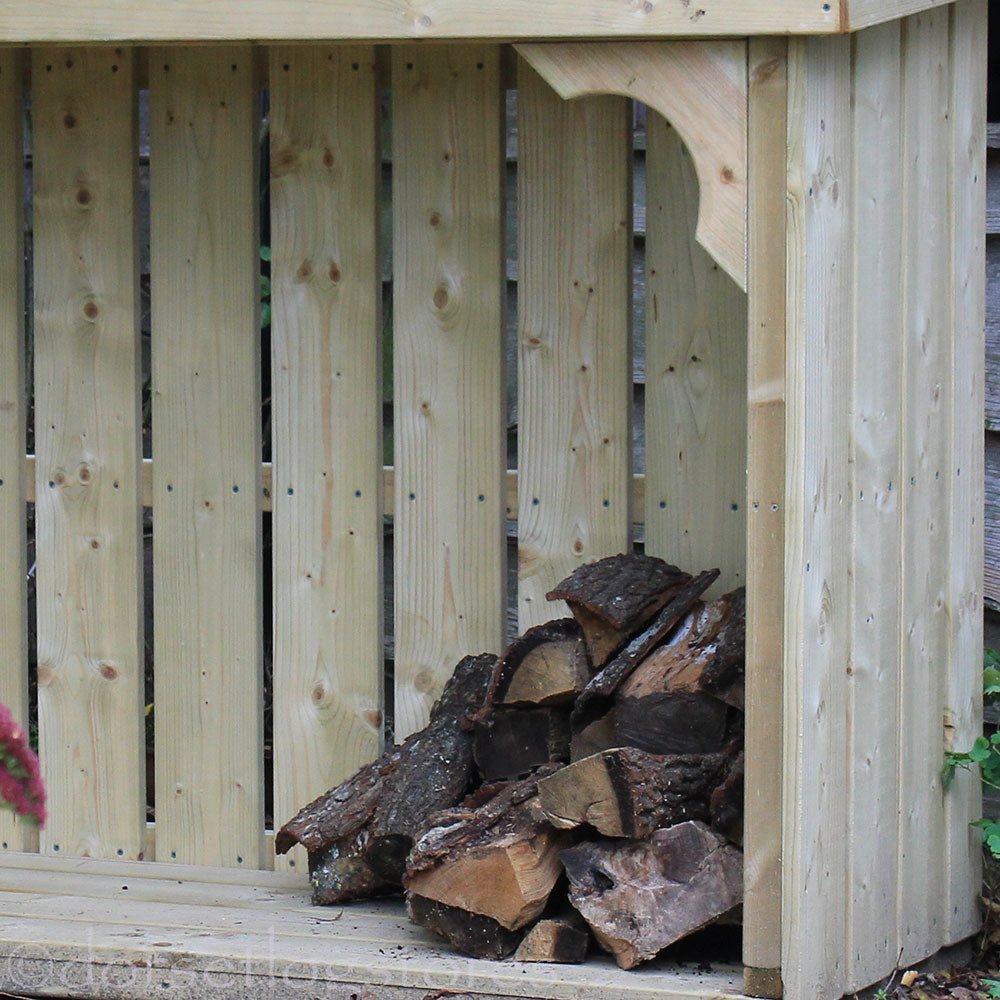 Grow-Top Log Store - Large
The Large Grow-Top Log Store by Dorset Log Stores. Perfect for fresh salads or herbs to be picked from right outside your door - approx external size is 5ft 6in W x 2ft 5in D x 4ft 1in H.
A great idea to brighten any dull part of the garden, the space by your back door or a patio corner. The Grow-Top is designed for you to make the most of the space in smaller town gardens, without getting lost in larger country gardens.
The Log Store has a capacity of over a cubic metre, with both ventilated sides and floor; finished with a set of curved corner braces.
The Grow-Top Planter is sectioned into 8 bays, especially for herbs or salad veggies that sometimes don't like to mix. Bring your log store into the garden by planting the top with salads or herbs, or even some lovely hanging summer bedding plants like Lobelia or Petunia.
With the Grow-Top bed itself being just 4ft high, it is easy to maintain and easy to access. We have lined it with a waterproof membrane and then added a geotextile liner/capillary mat to both contain the compost and allow an even transportation of water throughout the bed.
The capillary matting is a non-toxic, cotton-polyester material with a water holding capacity of approx. 3 litres per sq metre. This makes watering the plants both easy and economical.
To avoid water-logging we have built-in, to the front right-hand corner, an un-blockable drainage route so that there will be no loss of growing material and the Grow-Top will not become over-watered.
For more ideas, visit our Info Centre Blog Unlocking your Rooftop Potential. 
Dimensions:
Top (Roof) externally: 166cm W x 74cm F to B x 13cm D (5ft 6in x 2ft 5in x 5in)
The 8-bay growing area is 161cm W x 70cm F to B and 10cm D
Footprint (Base): 155cm wide (5ft 1in) x 62cm deep (2ft 1in)
Height: at the front: 125cm, height at the back 132cm
Internal Log Space: 152cm wide x 60cm deep x 114cm high (5ft x 2ft x 3ft 9in)
Log Capacity: 1.02 cu m
Construction:
All timber is sustainably resourced, FSC Certified, Scandinavian Redwood
Floor, sides, back & top: 21mm thick pressure-treated boards
Frame: 38mm x 50mm pressure-treated framing
Fixtures: Stainless Steel Nails; Plated & Painted Decking Screws
Liner: Geotextile non-toxic recycled cotton membrane
Timber Warranty: 15 years against rot & fungal attack
Handmade in England
Currently 1-2 weeks delivery time. This Grow-Top Log Store will arrive on a wooden pallet by Palletline Transport delivery company on a weekday to suit you.
The Large Grow-Top Log Store will be delivered in panels (5 pieces) for self-assembly. Please see our Delivery Information page for details of pallet size and method of delivery.