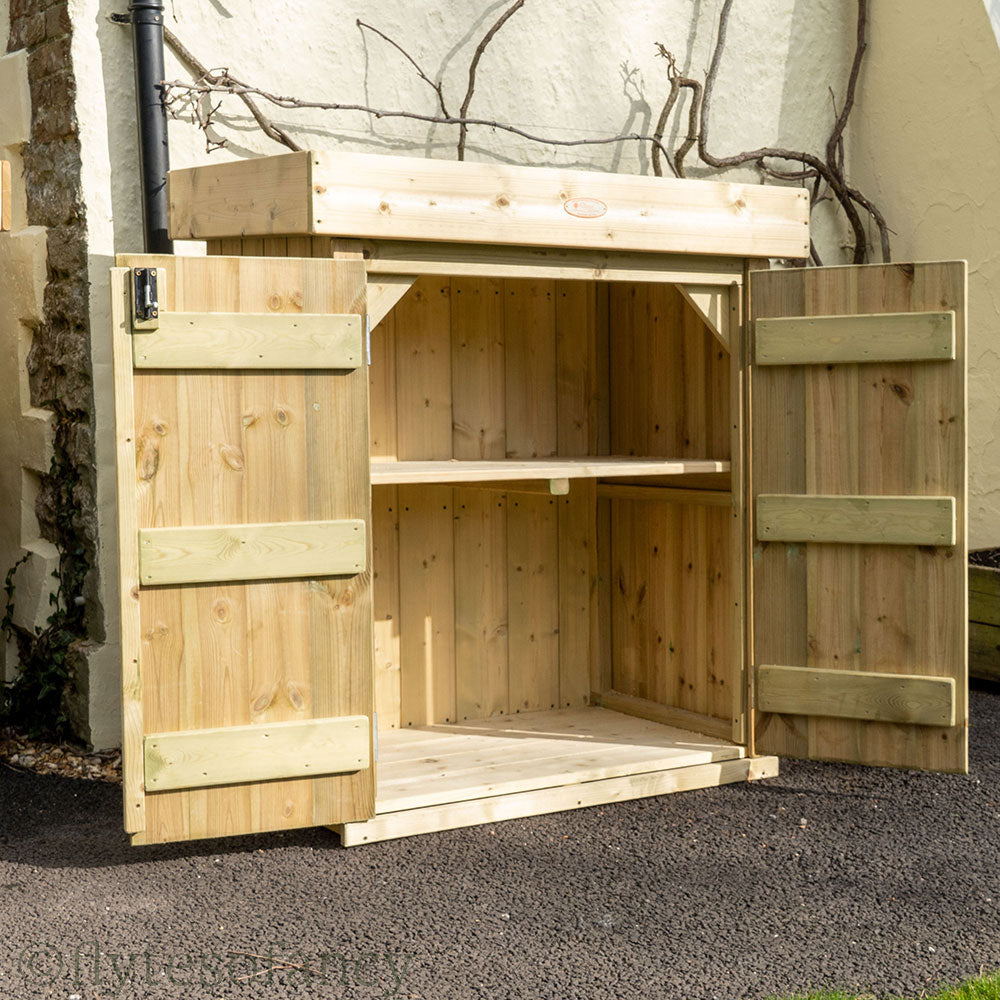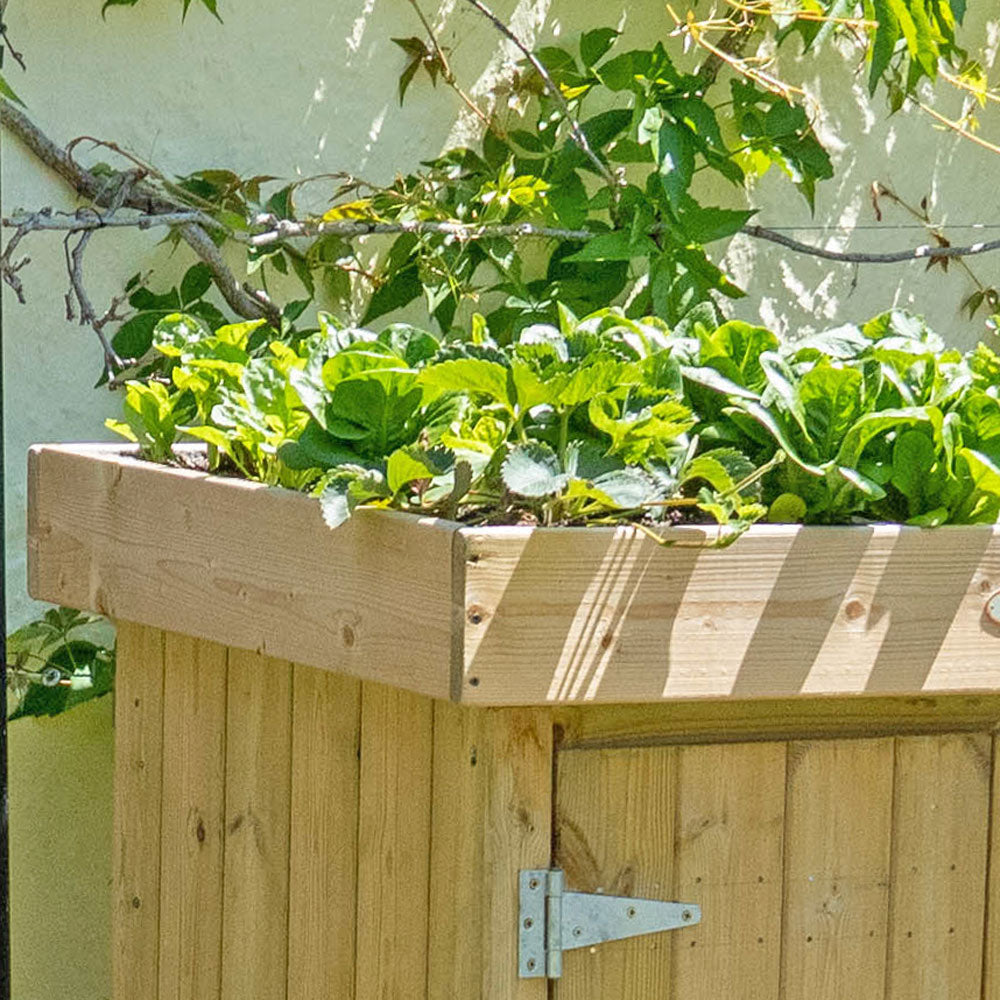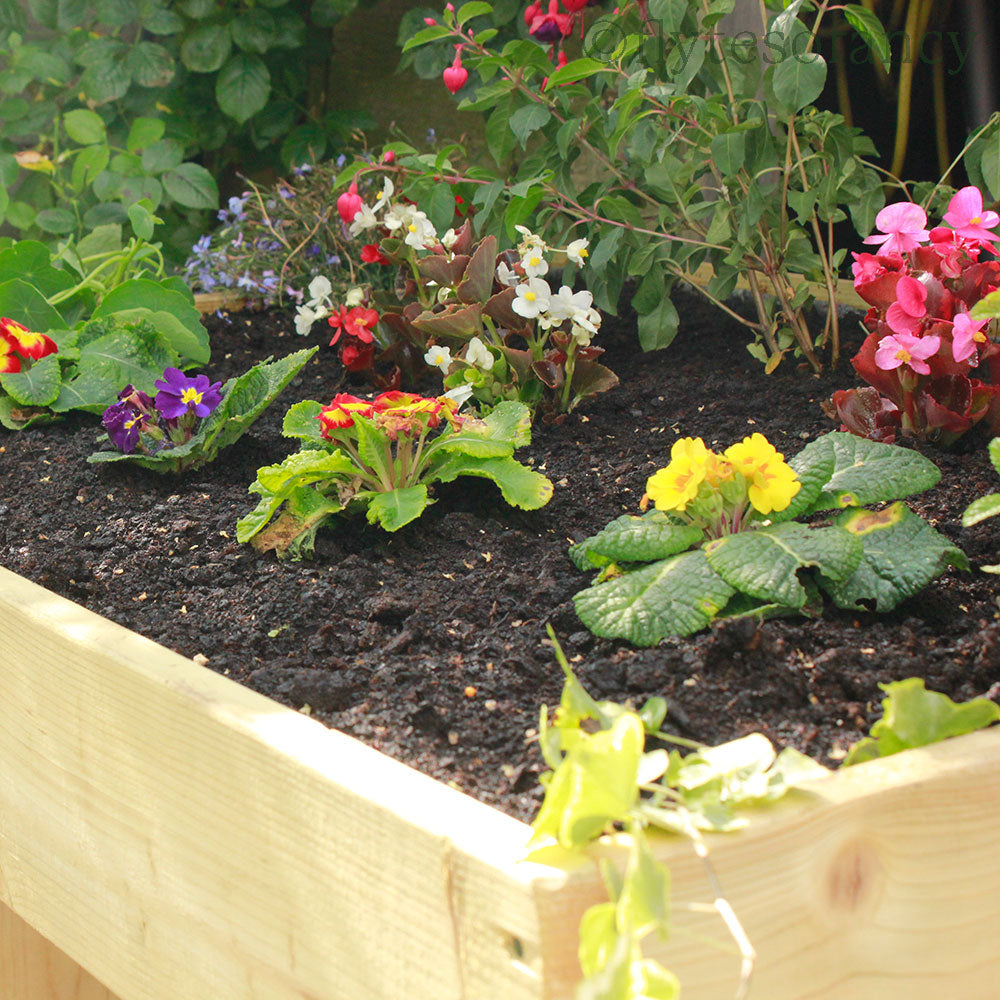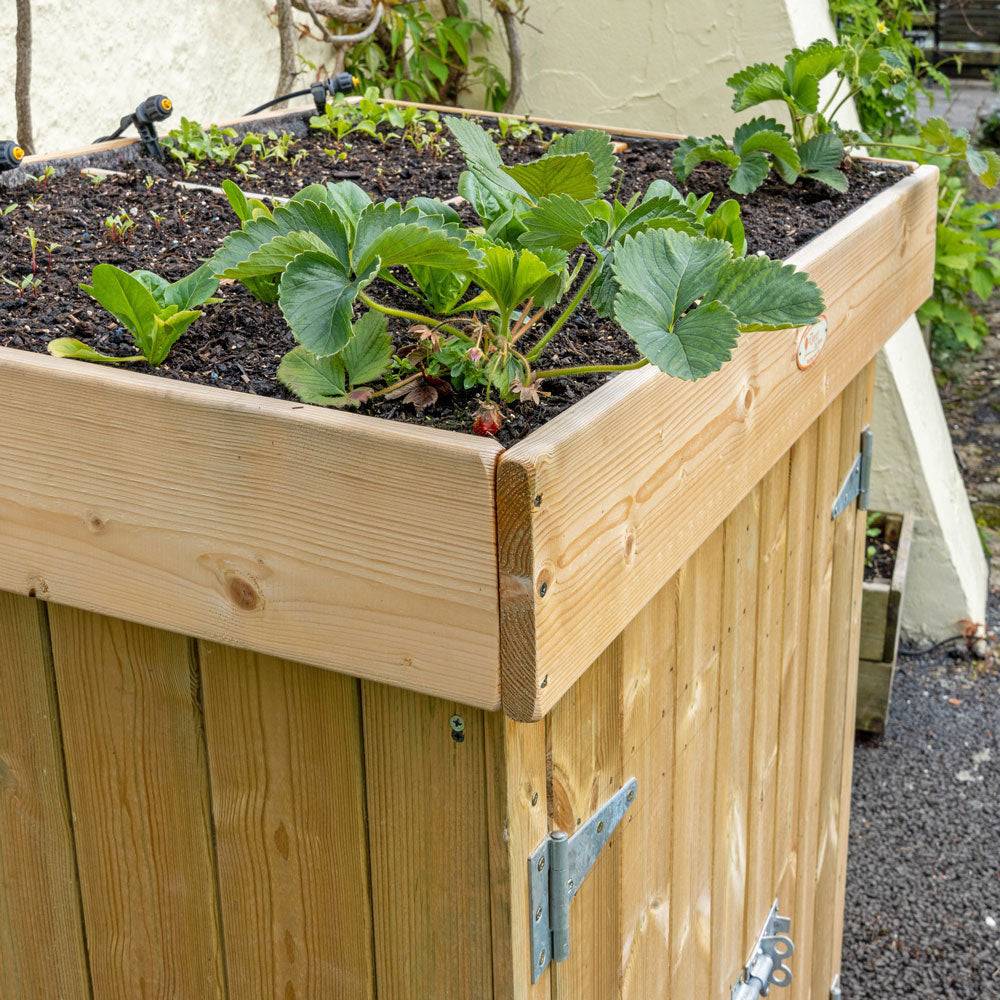 Grow-Top Living Roof Garden Store - Small
The Small Grow-Top Garden Store - make extra use of your outdoor storage by combining a growing, living roof with a small tool store.
Make your back door store a real part of the garden by planting the top with flowers, salads or herbs. Pick your fresh salad crops or herbs right outside your door - approx external size is 3ft 10in W x 2ft 5in D x 4ft 1in H.
A great idea to brighten any dull part of the garden, the space by your back door, or a patio corner. The Grow-Top is designed for you to make the most of the space in smaller town gardens, without getting lost in larger country gardens. Comes with one full-width shelf and double, pad-lockable, doors.
With the Grow-Top bed itself being at just 4ft high, it is easy to maintain and easy to access. The roof has a gentle slope to make sure rainwater can gently run off without disturbing the soil bed.
For the Grow-Top bed we have lined it with a waterproof membrane then added a geotextile liner/capillary mat to both contain the compost and allow an even transportation of water throughout the bed. The capillary matting is a non-toxic, cotton-polyester material with a water holding capacity of approx. 3 litres per sq metre.
This makes watering the plants both easy and economical. To avoid water-logging we have built-in, to the front right-hand corner, an un-blockable drainage route so that there will be no loss of growing material and the Grow-Top will not become over-watered.
For more ideas, visit our Info Centre Blog Unlocking your Rooftop Potential. 
Dimensions:
Top (Roof) externally: 116cm W x 74cm F to B x 13cm D (3ft 10in x 2ft 5in x 5in).
The 4-bay growing area is 111cm W x 70cm F to B and 10cm D.
Footprint (Base): 105cm wide (3ft 6in) x 63cm deep (2ft 1in);
Height: at the front: 125cm, height at the back 132cm.
Internal Cupboard Space: 100cm wide x 60cm deep x 114cm high (3ft x 2ft x 3ft 9in) with mid-shelf.
Construction:*
All timber is sustainably resourced, FSC Certified, Scandinavian Redwood
Walls & doors: 19mm thick pressure-treated Tongue & Groove
Floor, back & top: 21mm thick pressure-treated boards
Frame: 38mm x 50mm pressure-treated framing
Fixtures: Stainless Steel Nails; Plated & Painted Decking Screws
Liner: Geotextile non-toxic recycled cotton membrane
Timber Warranty: 15 years against rot & fungal attack
Handmade in England
*For the full nitty-gritty of timber types, thicknesses, dimensions and fixings see About our Garden Stores
Currently 2 weeks delivery time. The Small Grow-Top Store will arrive on a wooden pallet by Palletline Transport delivery company on a weekday to suit you.
Please select above if you would like the Grow-Top Store to arrive ready assembled or in panels for self-assembly. See our Delivery Information page for details of pallet size and method of delivery.