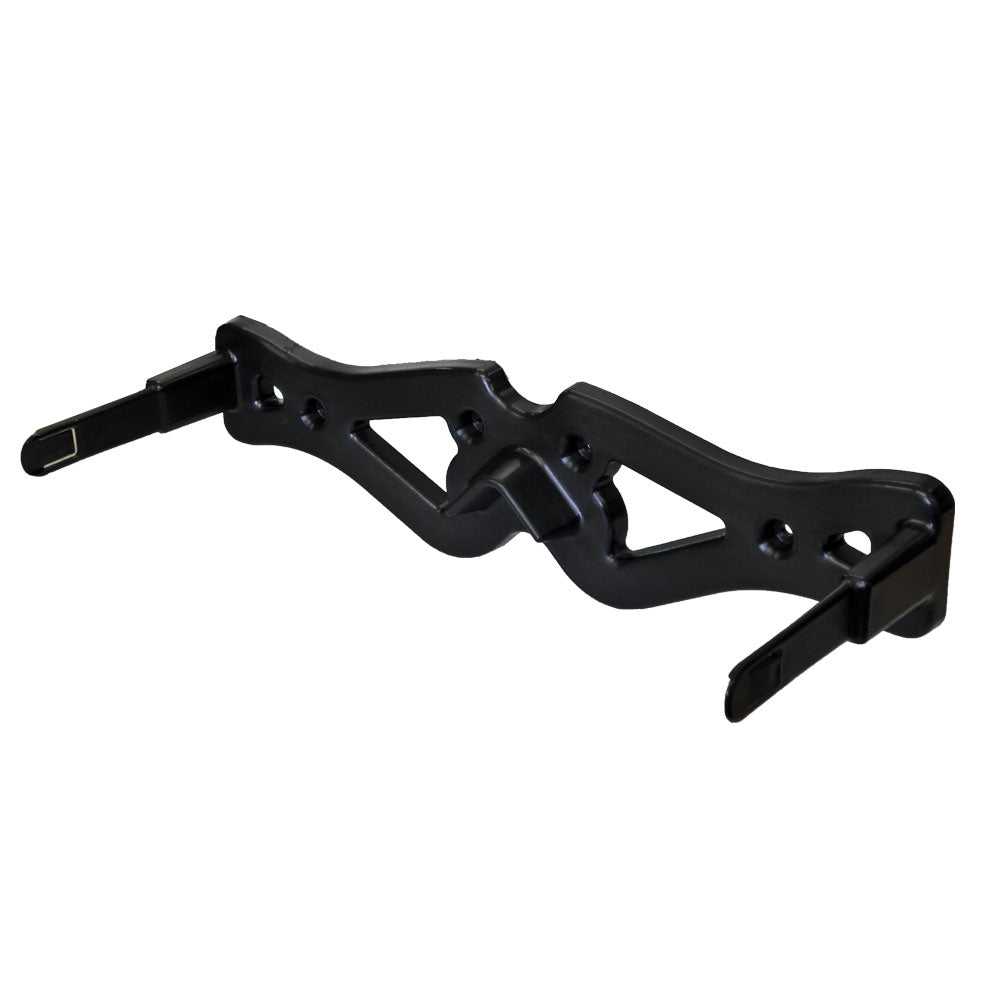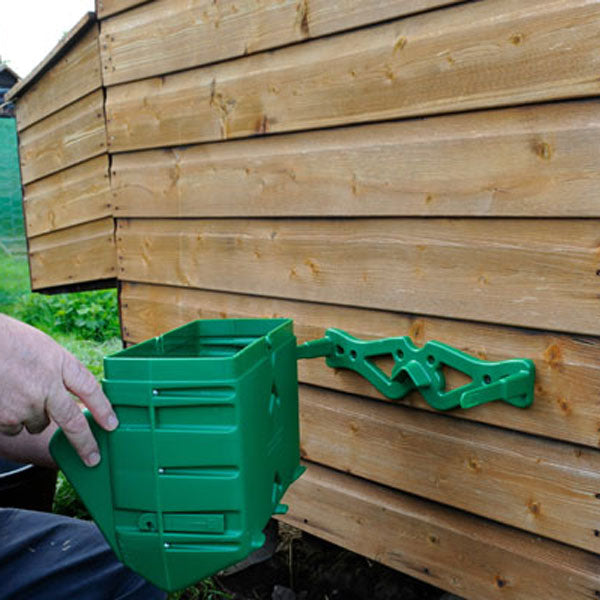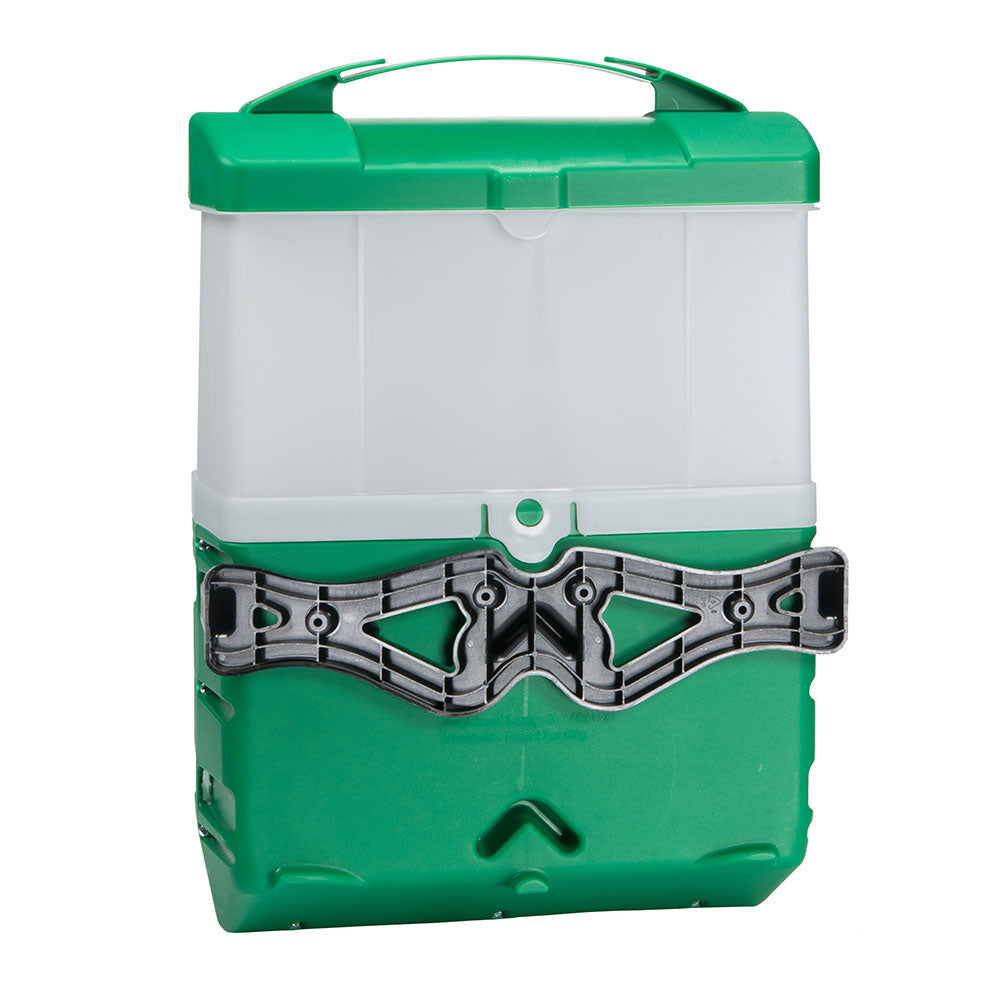 Bracket for BEC Wise Chicken Feeder
Plastic Mounting Bracket for 5kg and 10kg BEC Wise Poultry Feeders.
Wall or fence mounting bracket for BEC Wise Feeder. Black.
The 10kg Wall Mounted version of the Wise Feeder comes with 1 of these strong plastic brackets but if you need to add extension cartridges then it is advisable to add another bracket to the feeder to aid stability.
If you want to convert a Cage Mounted Wise Feeder to place it on a fence or wall then simply add this bracket.
Bracket for BEC Wise Feeder
Service was quick and efficient. I only wish that the postage was less. It stops me from buying more stuff! Couldn't be simpler . 4 screws and your done.i didn't even need a drill.
Bracket for BEC Wise Feeder
They are always reliable, products are sent out promptly and any queries or problems have been quickly solved and rectified. I would always recommend....the hen houses are fantastic . These feeders are very good, I have three of them. They are a clean and waste free way to feed the hens, especially good if you are going away for the weekend. The fixing braces could be more robust and don't hold well with the extra hopper . I have had to put a bungee around mine.
Bracket for BEC Wise Feeder
Super Price - easy to order and fast delivery. Even to Denmark! No more wasting of the food and the chickens are not afraid of putting their head in the wise feeder, which i was afraid off.
Bracket for BEC Wise Feeder
Fast & efficient. Great product, easy to install.
Bracket for BEC Wise Feeder
Prompt dispatch as always Does the job - fixes firmly