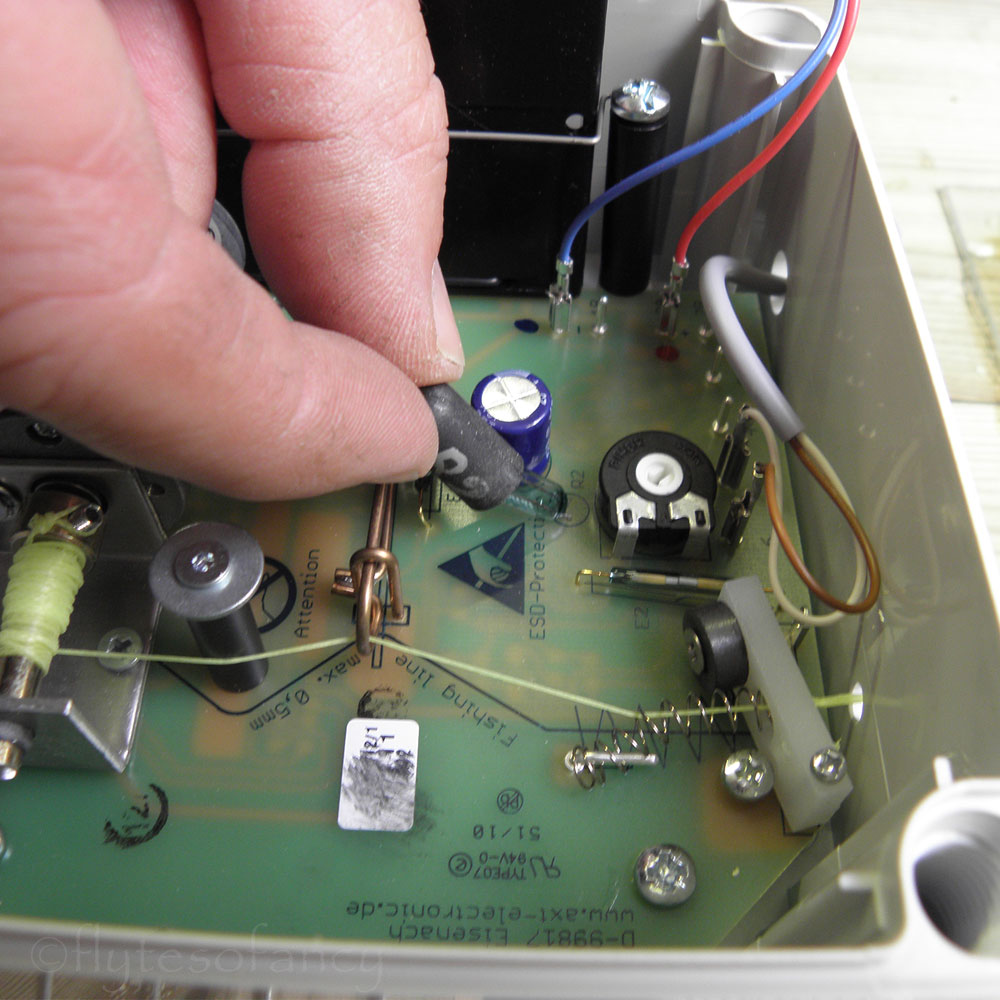 Diagnosis and Repair Service for VSB units
Diagnosis & Repair Service for VSB or VSD Auto Chicken Coop Door Opener Units.
Purchase this service by clicking 'add to basket' above and go through the checkout in the normal way, then return your unit to us by tracked mail or chosen service. If the unit is not repairable we will call to discuss and if a new unit is purchased from us we will deduct this Repair Service charge from the cost of a new unit.
We offer a VSB or VSD Door Opener Diagnosis-and-Repair Service at Flyte so Fancy, which is especially useful for out-of-warranty units, or if you have bought the unit elsewhere and cannot get that company to offer any backup to the warranty.
PLEASE - PLEASE CLEAN YOUR VSB/VSD BEFORE RETURNING IT TO US. WE POLITELY ASK THAT YOU DO NOT SEND VSB/VSD UNITS BACK TO US INFESTED WITH RED MITES.
What our servicing covers:
* Diagnosis of the problem
* Adjustments to settings as necessary
* Repair and cleaning of parts as necessary
* Re-string if necessary
* Battery Holder replacement if necessary
* Reprogramming of timer unit
* This service does not cover light sensor replacement which is a further £11.90
* 24 -48 hour turn-round from receipt of unit (excl weekends, bank holidays)
* Return to you by a 24-hour tracked service
* VSB repair is warrantied by Flyte so Fancy for 3 months from the date of return.
Checklist for returning units:
1. Send all items in your set up back to us i.e. VSB/VSD unit, light sensor if used, timer if used, NOT the door or the batteries, just the battery holder - suggest by tracked mail - to Flyte So Fancy (VSB/VSD Repair), The Cottage, Pulham, Dorchester DT2 7DX
2. Please, please clean the outside casing of any returned units as we cannot work on units that could potentially carry contamination (bird flu regulations) or red mite infestation. Clean only the outside casing, do not get cleaner or water inside. BUT - please, please, do not send us VSBs/VSDs crawling or contaminated with red mite!
3. A covering letter (or copy of your Diagnosis & Repair order) with your name, address and phone number, date of purchase if known or approximate age of unit, and a brief description of the problem. Also include the Order Number for this service item from your confirmation email.

NOTE: It should be noted that any warranty is a manufacturer's warranty so, if you haven't bought from FSF but it still carries a warranty, then you can send it back to Germany for repair-under-warranty (with proof of purchase). The warranty for units bought after Jan 2014 is 3 years. The warranty does not cover water ingress, battery leakage or circuit board contamination by oils, excessive dirt or red mite infestation. The drawstring cord and battery holder are also not covered by warranty.

The manufacturers ceased production of VSB Door Openers in May 2019. They were covered by a 3-year manufacturer's Warranty (AXT Electronic in Germany are the guarantors, not Flyte so Fancy). We had stopped selling VSB units mid-May 2019 so the warranty on these ran out mid-May 2022.
Purchase this service by clicking 'add to basket' above and go through the checkout in the normal way, then return your unit to us by tracked mail or chosen service. We will return the repaired unit to you by DPD.
VSB repair / service
Have been using Flyte So Fancy for excellent advice for years, first time used repair service, item fixed and sent back in prompt time frame. Would have been useful to have a diagnosis of what problem was
Thank you for taking the time to leave a review. Apologies about the lack of information on the repair, we usually include a letter for your records, but rather embarrassingly, this appears to have been forgotten!
There wasn't a definitive fault with the unit that we could find, as after a service and parts swap, it responded well to testing. In most instances this is indication of a faulty connection in the battery pack, causing power loss and intermittent faults
VSB unit diagnosis and repair
Excellent service, repaired our automated hen house door. Would highly recommend
Diagnosis and Repair Service for VSB units
Excellent service provided for checking failing automatic door mechanism and purchasing a new unit. Efficient, really useful service and advice. Replacement unit is compatible with old timer and now works perfectly
Diagnosis and Repair Service for VSB units
I have been using and dealing over the phone with Flyte for many years and have always been well served by both their friendliness and speed of service, and so have no hesitation with giving them 5 stars. Great help from them when things go wrong.
Diagnosis and Repair Service for VSB units
Great service and knowleadge - more than happy to guide the novice. Many thanks Could not fix but quickly diagnosed this and sent out replacement.