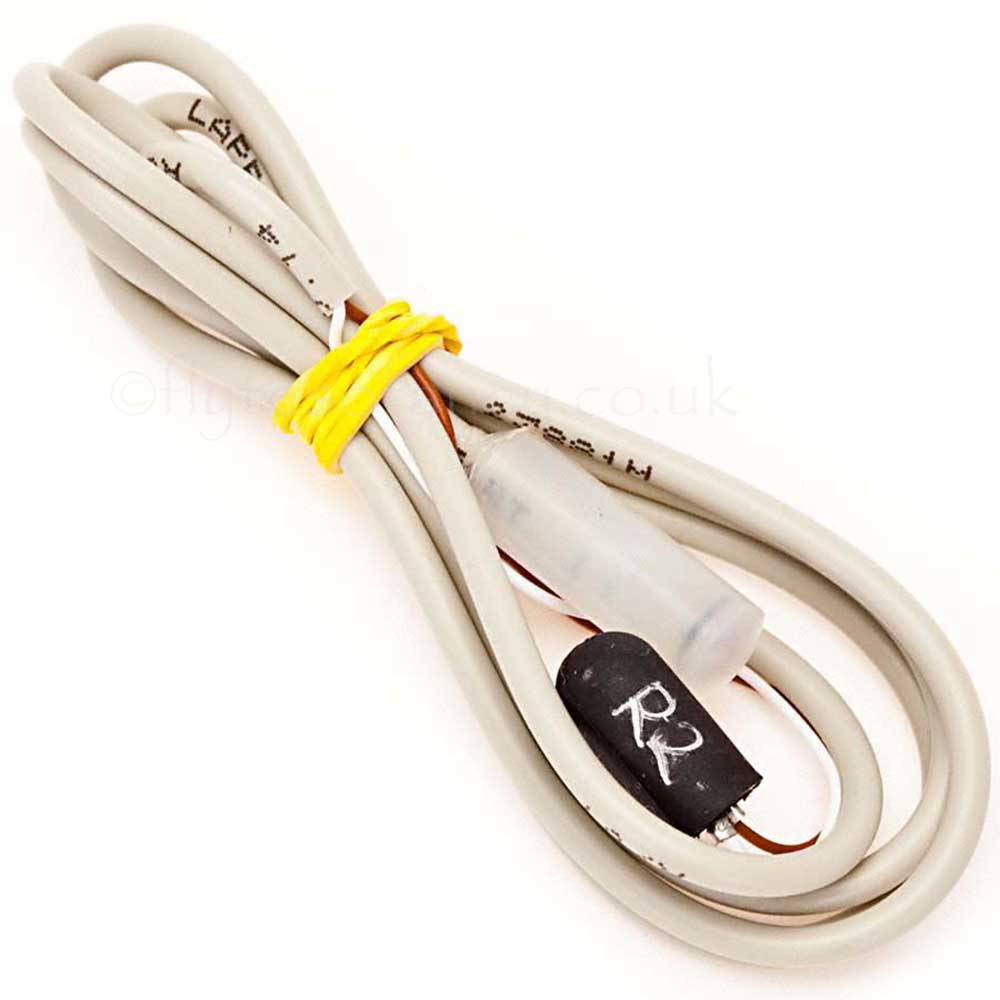 External Light Sensor Cable for VSB/VSD Units (Blue)
External Light Sensor Cable for VSB (old) Chicken House Door Opener and VSD (new) Door Opener Units. The Light Sensor cable has a blue stripe around the end to distinguish it from the Status Cables and Remote Cables.
If you want to convert a VSD Door Opener for internal use, this is the cable you need, or, if you just need to replace an existing cable on either a VSB or VSD.
The cable is 1m in length and houses a photocell in one end, also included is a black cap for covering the photocell on the circuit board inside the unit. You simply attach the cable to two of the pins inside the operating box, cover the internal (on-board) light sensor, place the external light sensor on the outside of your house and it will then close the door at dusk.
Light Sensors carry a one-year warranty. (FSF note: for purchases of sensor cable made after 2nd June 2017 the new cable will have a blue stripe around the end sensor. In this case, then the wires MUST be connected thus - white wire to Pin 6 and brown wire to Pin 5).
Standard delivery via courier is next working day to most mainland UK destinations for orders placed before 2pm (excl. weekends and bank holidays).
Light sensor for door opener
Item arrived promptly thanks , unfortunately door opener still not working so must be something else, do you have any other parts I can try to?
Happy to help if we can. We will call you on Monday and troubleshoot the issue, if that is ok.
Anne
Never yet let me down
I have the reassurance that if delayed for any reason getting back before dusk, providing the chickens are content to roost, no harm can befall them. The light sensor works reliably with the VSD unit
Repair for Opening device
Light detector cable was broken and spare arrived very promptly- quick change - problem fixed.
Excellent service
Arrived so quickly to replace the faulty light sensor in our ten year old vsb which is up and running again
External light sensor....
I still have issues with how long they last but it's good to see the price now appears to be lower than buying direct from AXT.