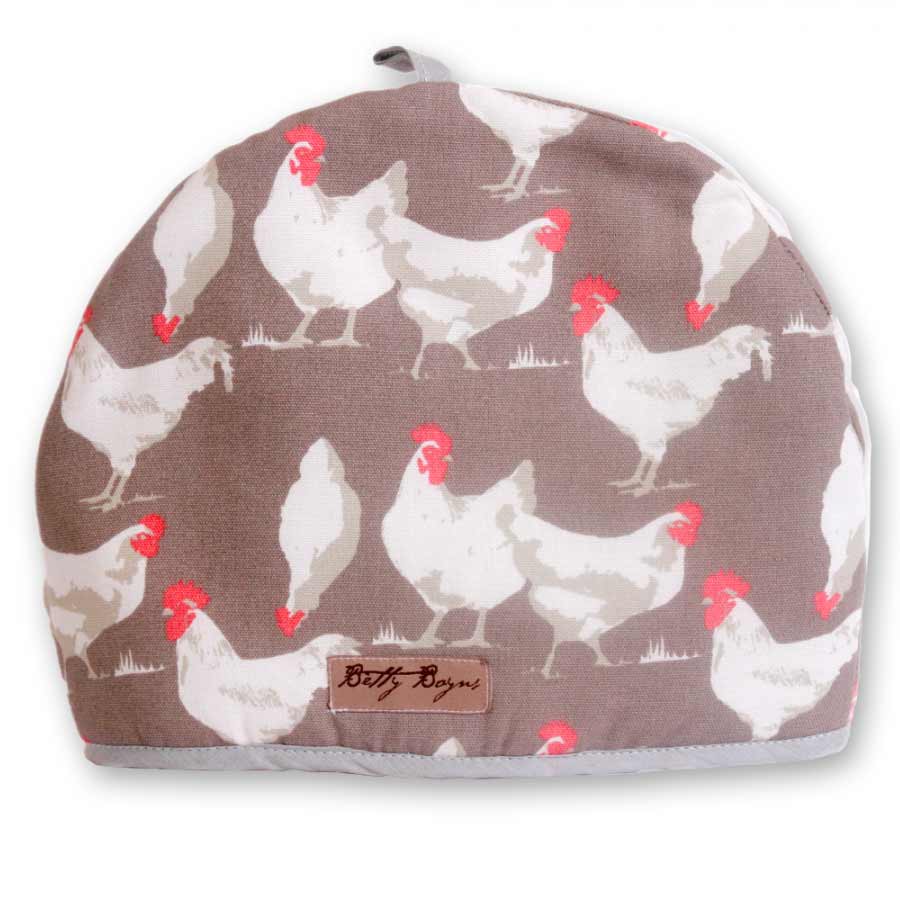 Cornish Hen Taupe Tea Cosy
Betty Boyns Cornish Hen Taupe Tea Cosy.
* Designer: Betty Boyns * Range: Cornish Hen * Material: 100% Cotton Outer with Polyester Filling * Dimensions: 33cm w x 26cm h * Care: Machine Wash 40 deg * Colour: Taupe *
The Taupe Cornish Hen Tea Cosy is designed by Betty Boyns and made in Cornwall.
A delightful country-style tea cosy with its subtle earth tones of taupe and decorated with white chickens, it will work well with both modern and country kitchens.
Standard delivery via courier is next working day to most mainland UK destinations for orders placed before 2pm (excl. weekends and bank holidays).