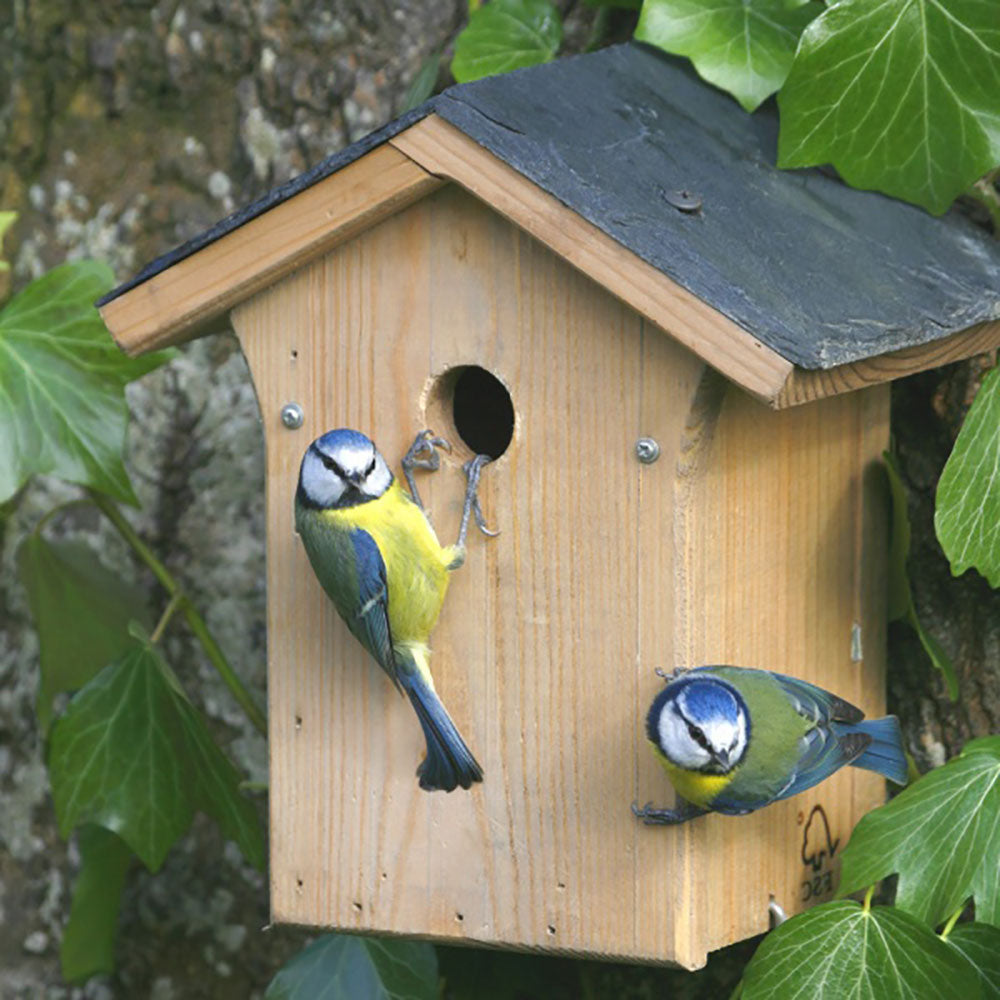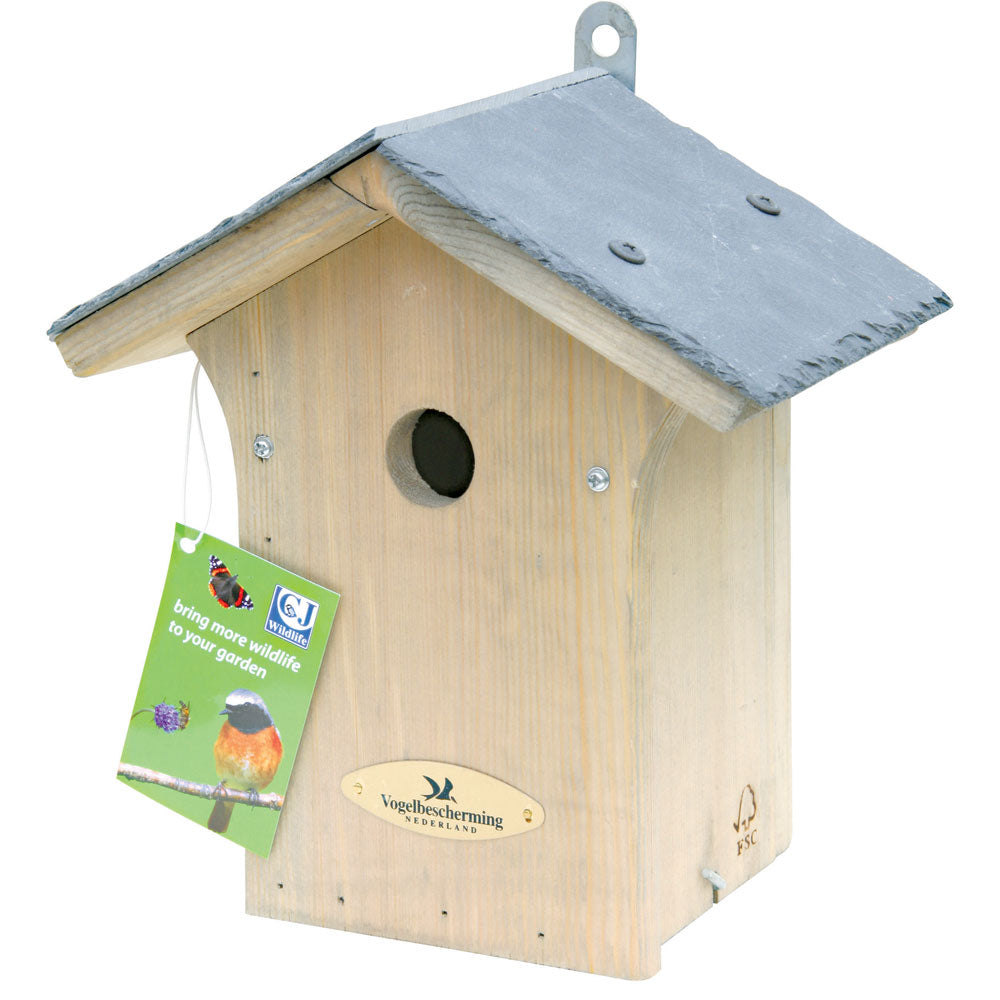 CJW Portland Slate Nest Box
The Portland Slate Roofed Nesting Box by C J Wildlife.
This wooden nest box with its slate roof has a 28mm hole, perfect for the tit family and tree sparrows, it will make an attractive addition to any garden.
The shortage of natural nesting sites is thought to be one of the major factors behind the decline of some of our once most-common garden birds.
By putting up nest boxes in our gardens, which replicates a bird's natural nesting preferences, you can encourage them to breed near your home.
Dimensions: 12.5cm wide x 12cm deep x 23cm high. Hole Size: 28cm
Materials: FSC certified timber with slate tile roof
Suitable for: Tree Sparrows, Blue Tits, Coal Tits, Great Tits and Crested Tits
Standard delivery via courier is next working day to most mainland UK destinations for orders placed before 2pm (excl. weekends and bank holidays).