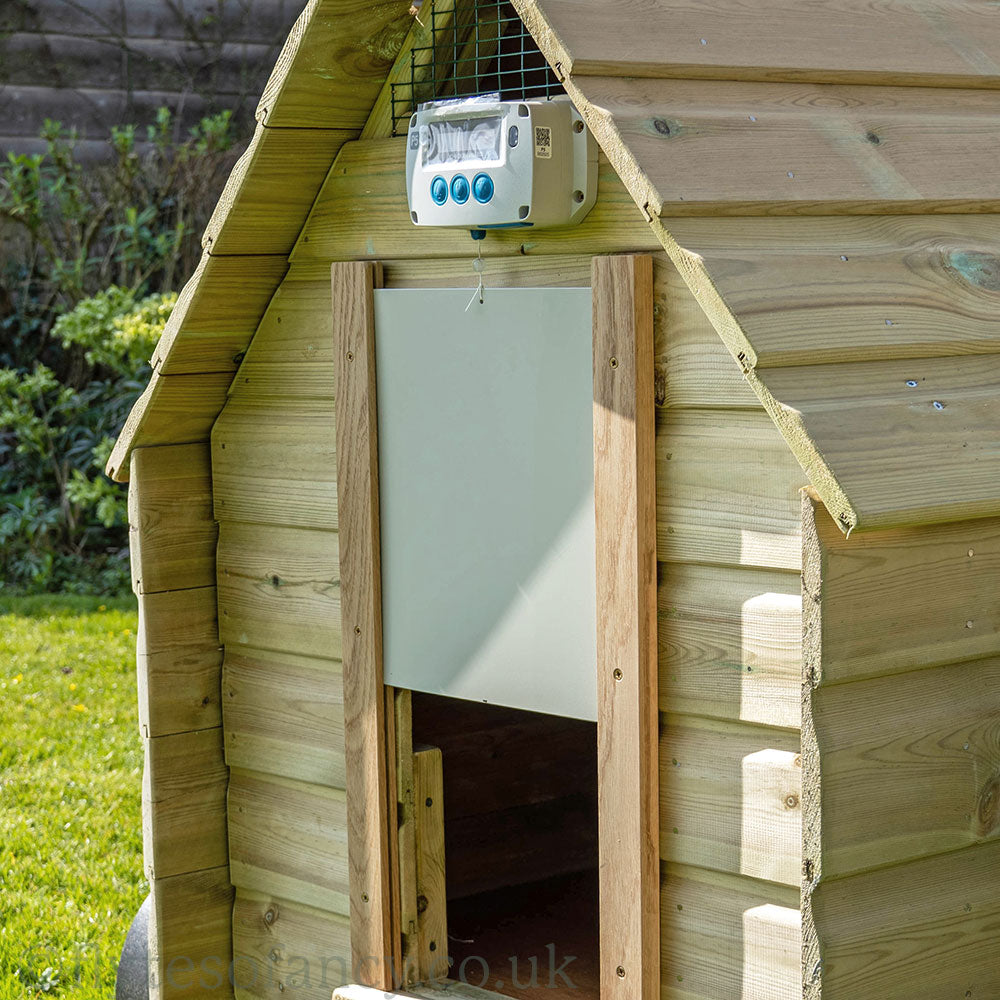 Chicken Guard Door Opener Kit for Dorset Stroller Coop
Chicken Guard Automatic Pop-hole Door Opener with Door Kit for a Flyte so Fancy Dorset Stroller Chicken Coop - the new (June 2023) Chicken Guard PRO unit and Lightweight Aluminium Door with aluminium runners*.
If ordered at the same time as the Chicken Coop we will fit it free of charge so it arrives ready to go - fitted to the outside of the Coop.
A Chicken Guard PRO unit to work with either time settings or light sensor, or a combination of both, and an installed Lightweight Door.
*NOTE: The lightweight door is shown here with wooden runners but these are no longer available so it is supplied/fitted with aluminium runners instead.
Please allow up to 7 working days for delivery. Delivery is via courier when ordered on its own, or will be fitted to the Coop when ordered together