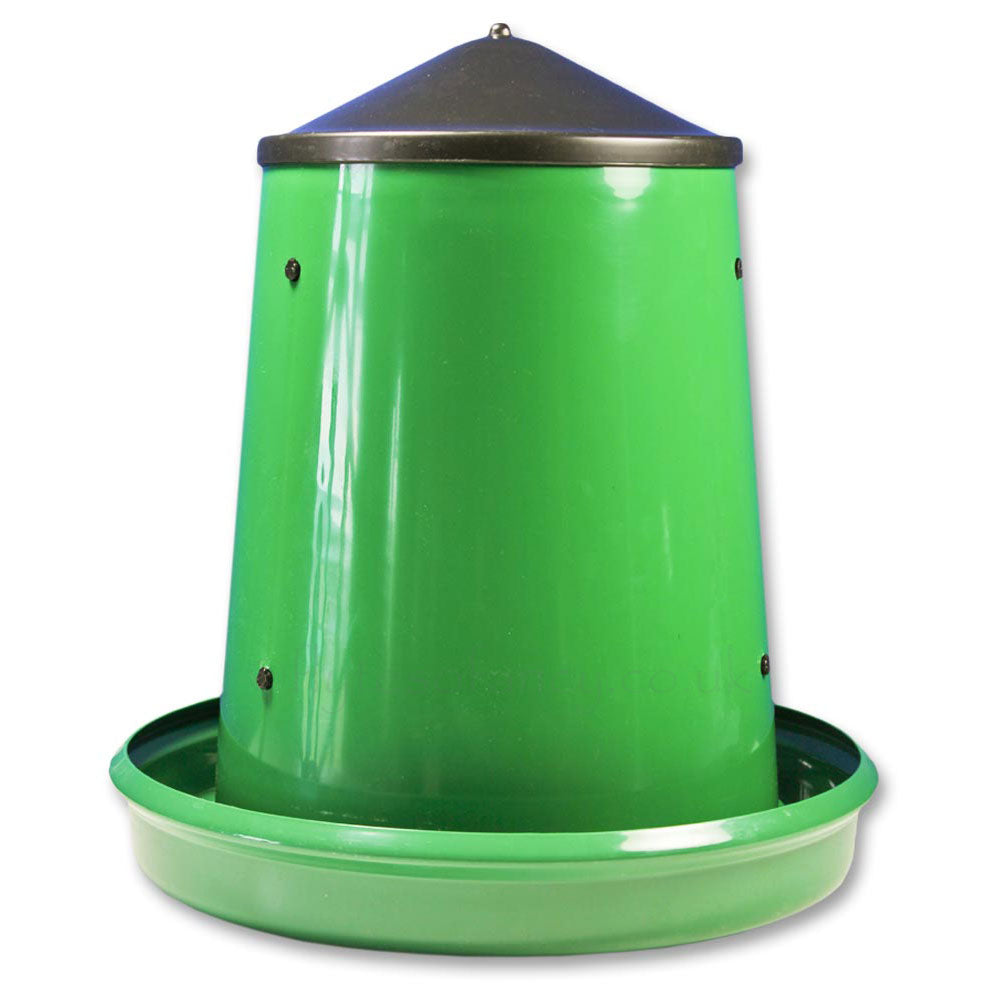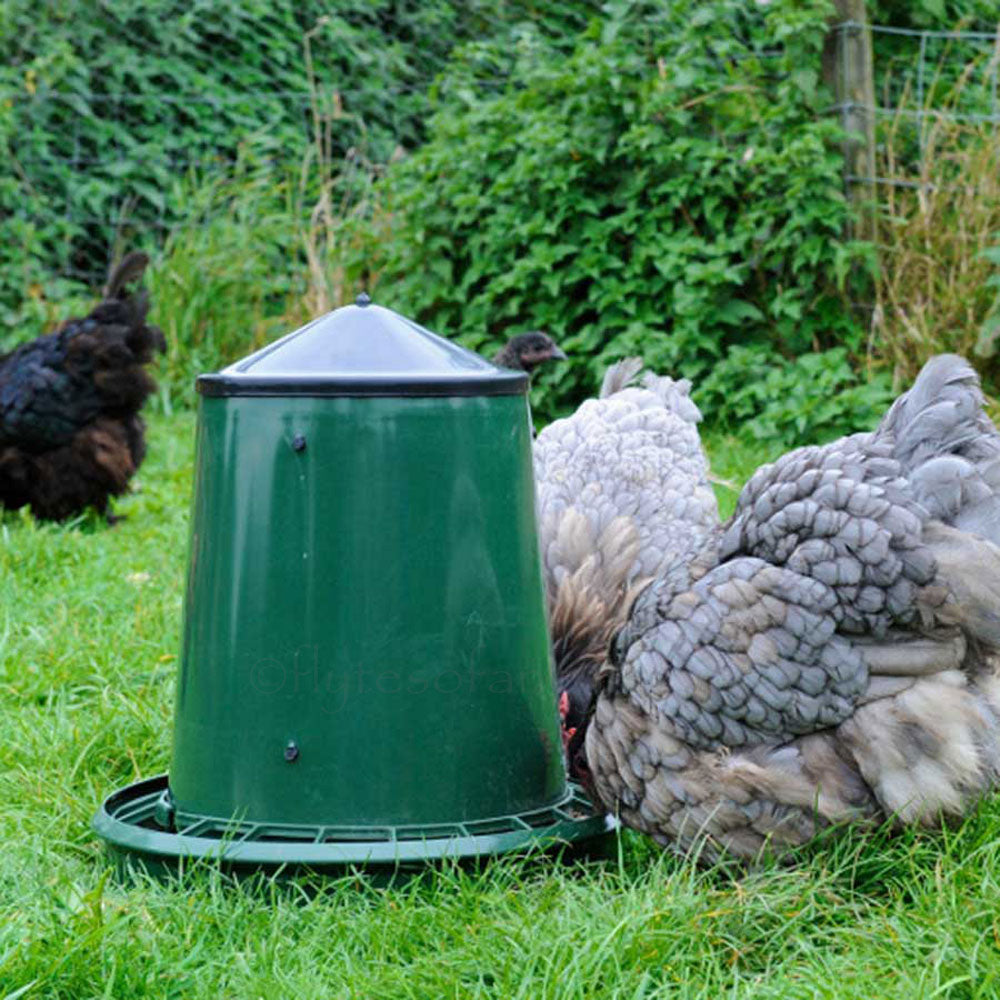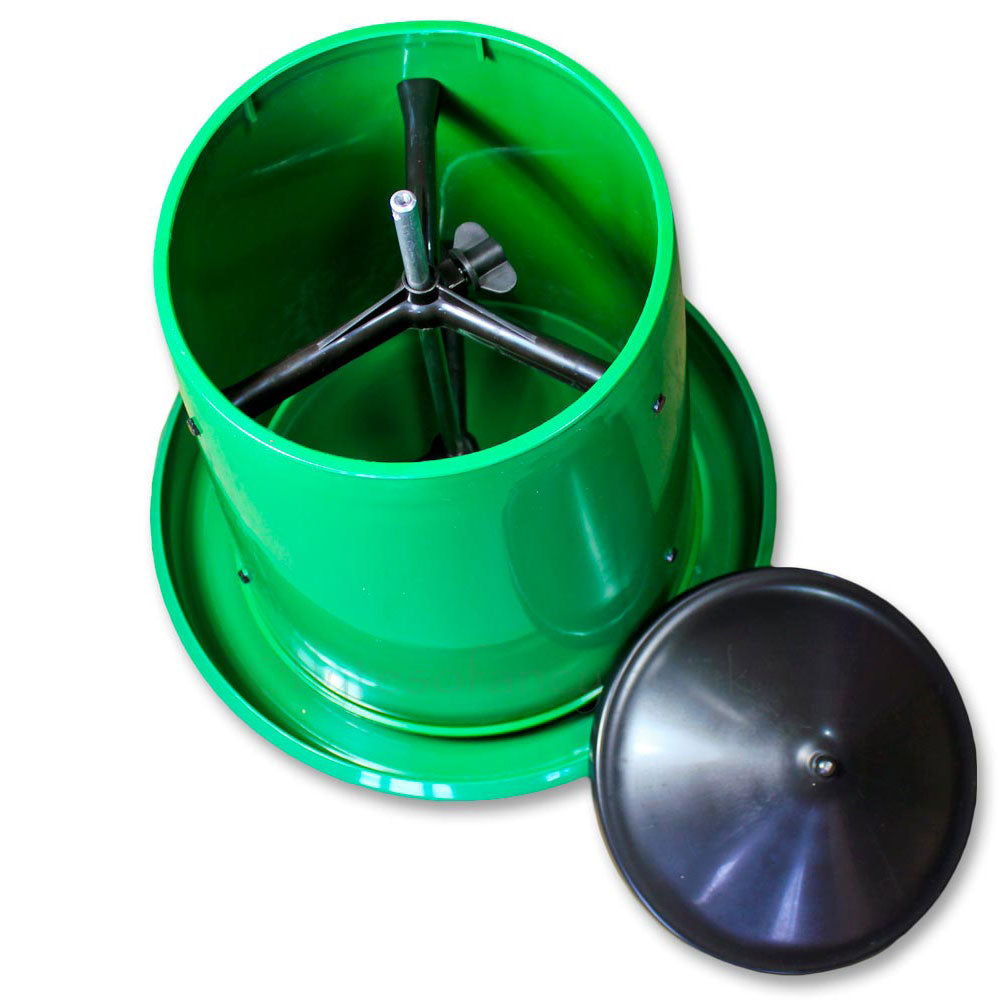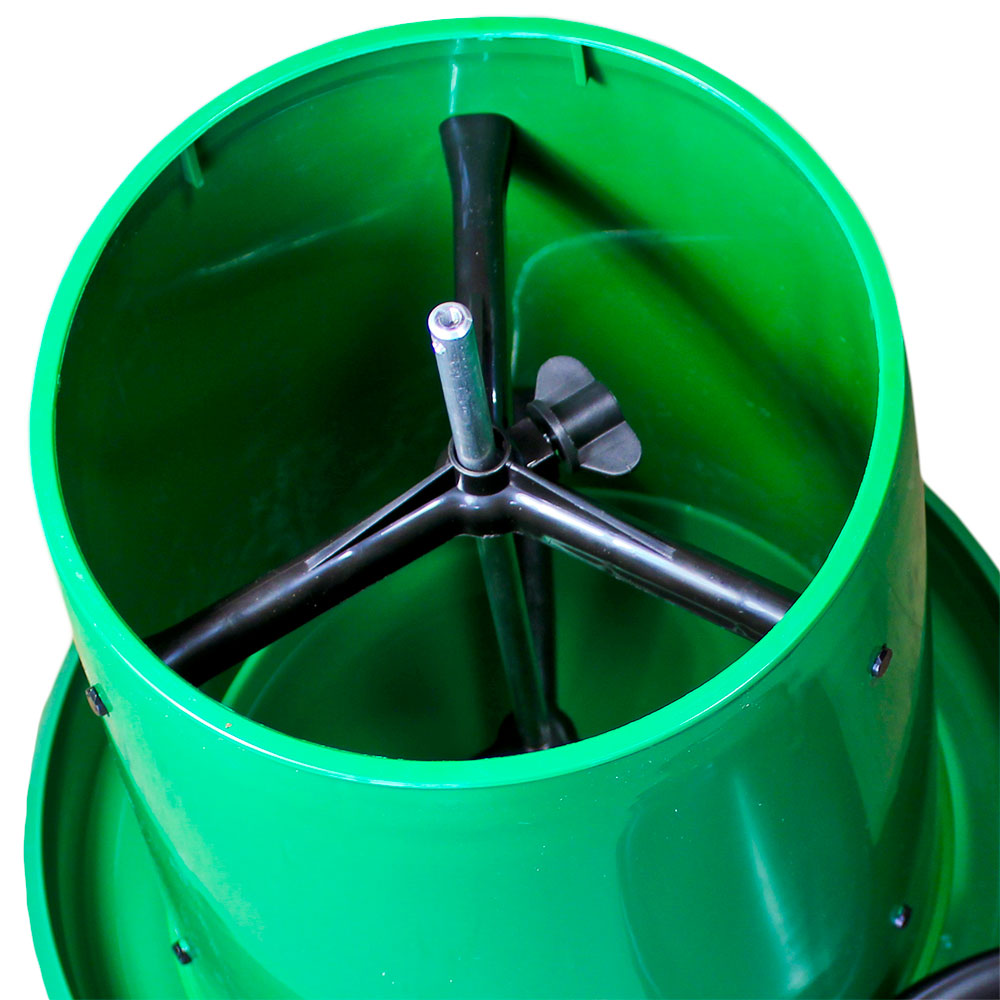 BEC King 25kg Indoor Poultry Feeder
BEC King 25kg Poultry Feeder - Indoor version without rain hat.
Very large feeder suitable for Chickens, Ducks, Game birds, Turkeys and Geese.
The King Poultry Feeder is a very large indoor chicken feeder with a max. capacity of 25 kg of pelleted feed. With the addition of the Large Rainhat it can be used outdoors in all weathers.
It can be used floor standing and comes with indoor lid to prevent perching and fouling of the food (Anti-waste Grid also available separately).
A 12.5mm diameter aluminium rod forms the spine of the feeder giving it and adjustable feed rate. Two plastic spars are used inside the tube to mount this rod.
The King Feeder is manufactured in the UK, in polypropylene, and it a very robust feeder. British made by BEC Osprey, green base and tube, black inner tube cap.
Dimensions: 54cm high x 47cm diameter at the base. The whole assembly is corrosion free. Comes with hanging cord.
PLEASE MAKE SURE YOU CHECK THE ACTUAL SIZE OF THIS FEEDER BEFORE PURCHASING - IT IS A LARGE FEEDER - 21ins High x 18ins Wide!
Standard delivery via courier is next working day to most mainland UK destinations for orders placed before 2pm (excl. weekends and bank holidays). Please note this may not always be possible at busy times e.g. after weekends and bank holidays.