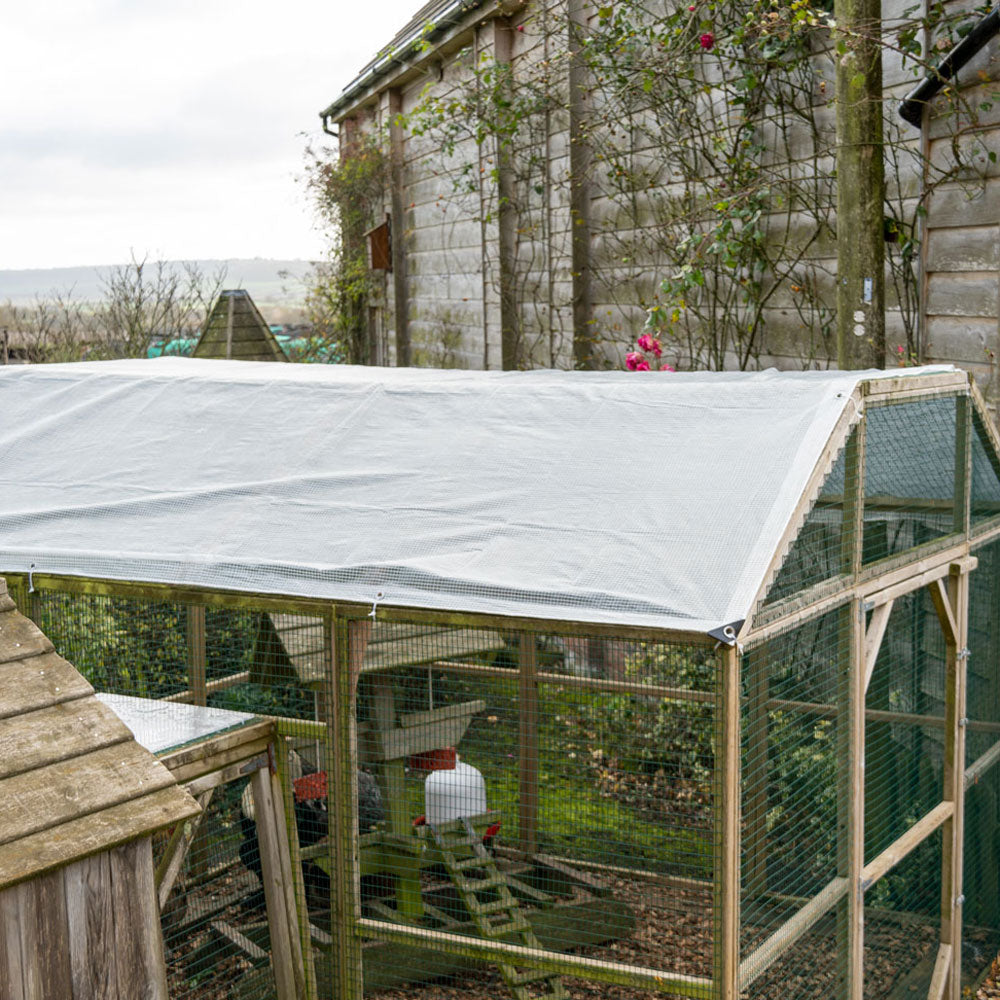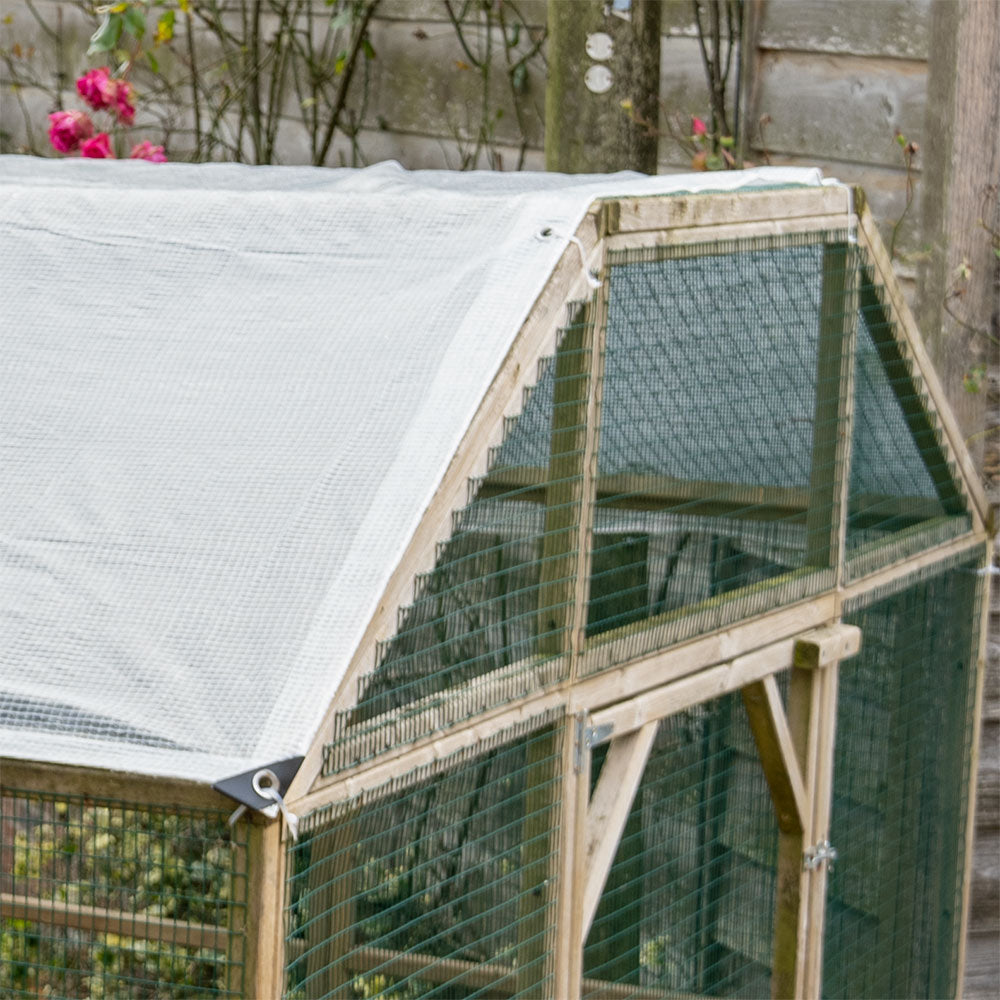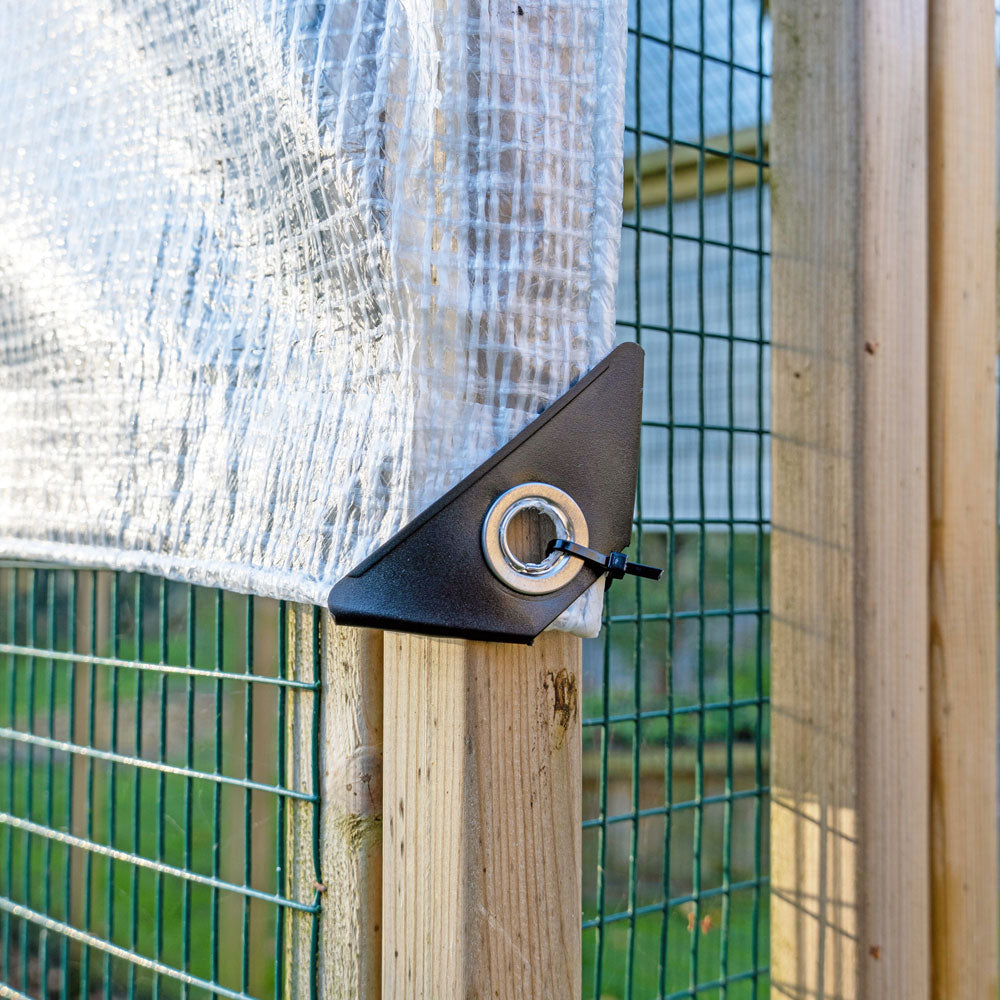 Extra Long Waterproof Chicken Run Cover, 3m x 4m
EXTRA LONG Waterproof Chicken Run Cover, 3m wide x 4m long (9ft 9in x 13ft) approx. Suitable for Protection Pen-type Chicken Runs. It will provide a quick way to protect your birds from any potential Avian Flu infections via Wild Birds.

Note: This is a 175gsm lightweight reinforced tarpaulin to use as a temporary solution to covering your Chicken Run during a DEFRA Housing Order, for example.
A Waterproof Translucent Meshed Tarpaulin measuring 3m x 4m to drape over your Chicken Run (zip ties included). It will cover the roof of your run, still allow plenty of light in, and protect the birds from any potential Avian Flu contamination via Wild Birds in the vicinity.
For more information on the measures to take during Bird Flu outbreaks please visit our Bird Flu Information page or information on Latest Bird Flu Updates. You can also visit our Youtube Channel to view the latest Video Information and How to Care for Birds during a lockdown.
These are a lightweight version of our more heavy-duty (350gsm) Rainshades for Chicken Runs.
Reinforced Translucent Meshed Tarpaulin 175gsm.
Measures 3m x 4m with corner eyelets to secure the wire mesh of your run. We include several zip ties to attach it to the mesh of your run, or, Elasticated Bungees are available.
Please Note: these tarpaulins are a lightweight 175gsm temporary solution and as such not advised for use in exposed or windy places. Please ensure you fix your tarpaulin securely and reinforce stress points. Sharp objects, corners, or friction will reduce the lifespan of your tarpaulin.
Standard delivery via courier is next working day to most mainland UK destinations for orders placed before 2pm (excl. weekends and bank holidays).
No more leaks
Needed 2 of these for our long run and needed the over lap to stop water pooling in the centre and dripping into the run. Also will hopefully stop the roof supports from rotting away in time. Now the wood chips are starting to dry out which is much better and will prevent them from breaking down so quickly.