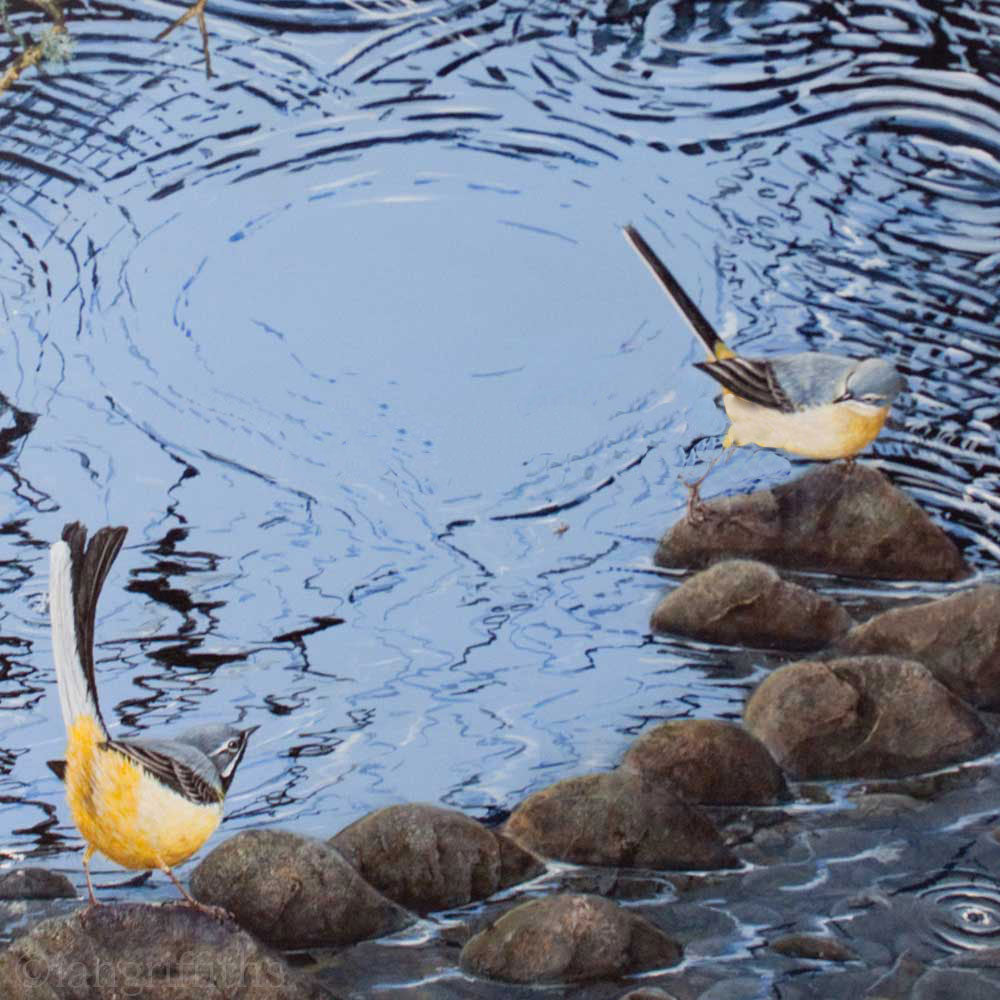 Wagtails on the Water Print
Yellow Wagtails by the water by Ian Griffiths.
Collection: Art by Griff
Artist: Ian Griffiths
Size: 5 in x 5 in (13cm sq.) print in an 8 in sq white mount
Made in: Helston, Cornwall
Type: Mounted Colour print
Yellow Wagtails on the Water Print by renowned wildlife artist Ian Griffiths, this incredibly detailed painting has been reproduced as a 5in square print presented in an 8in mount ready for framing.
Yellow Wagtails -
Liking to live close to fast-flowing streams and rivers, Yellow Wagtails are a two-tone of grey upper parts and a strong yellow breast and undercarriage. Found primarily in the hills of middle England, although in decline in recent years, they dislike cold weather. As well as its bright undercarriage its tail is longer than that of the Pied Wagtail.
Using his unique style and perception of wildlife Ian Griff has beautifully captured this outdoor scene featuring this familiar British bird. This calming image features two wagtails standing on rocks at the river's edge.
Ian Griffiths is a renowned artist specialising in wildlife art, especially birds in their natural habitat. This print of an original acrylic painting shows why he was voted BBC Wildlife Artist of the Year for animals in their environment.
Standard delivery via courier is next working day to most mainland UK destinations for orders placed before 2pm (excl. weekends and bank holidays).