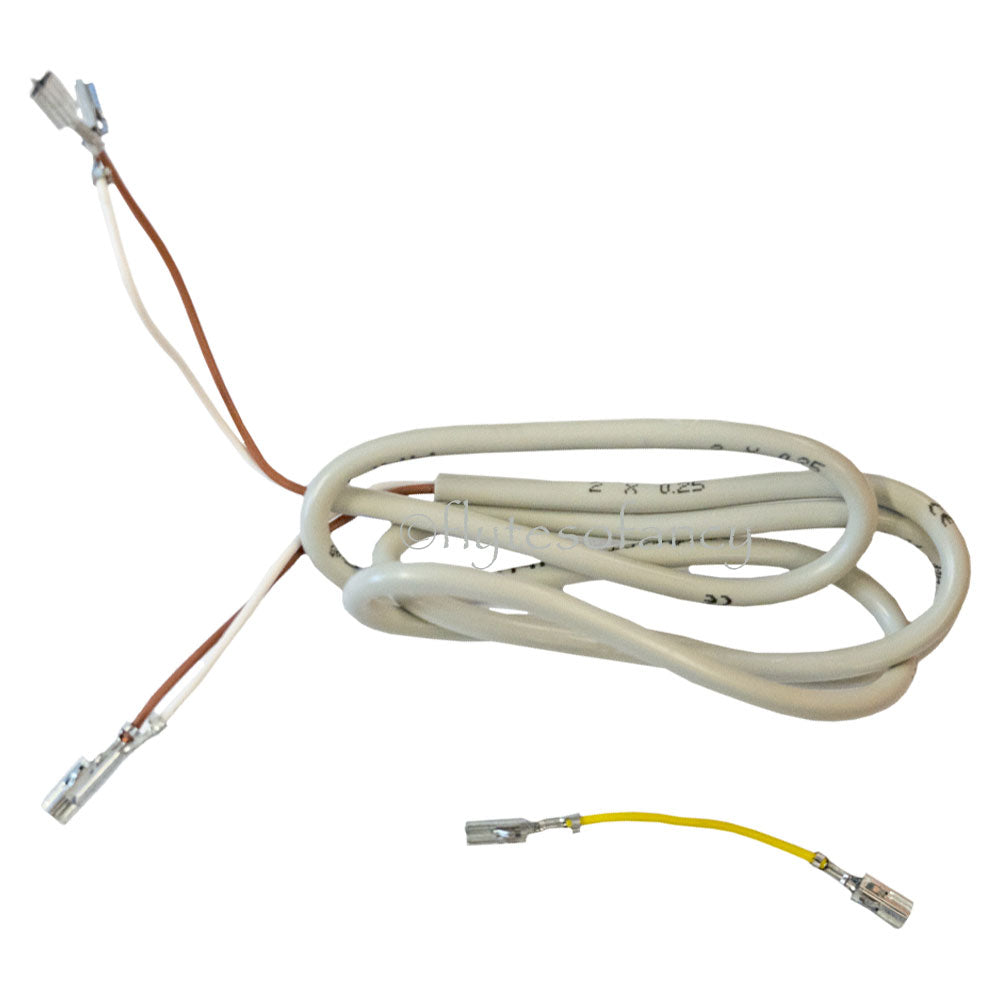 Timer Cable & Jumper Cable for Digital Timer (for VSD/VSB)
Replacement Grey Timer Cable and short yellow Jumper Cable for Digital Battery Timer units.
The Digital Timers are used with VSD and VSB Automatic Chicken Coop Door Openers.
The replacement cable connects the Digital Battery Timer to VSD or VSB Auto Door Opener Units and is normally included with the purchase of the Digital Battery Timer Unit.
The grey cable connects to pins 3 and 4 of the VSD/VSB circuit board and the yellow jumper cable connects to pins 5 and 6 to override the light sensor completely.

Standard delivery via courier is next working day to most mainland UK destinations for orders placed before 2pm (excl. weekends and bank holidays).
Wonderful service
Had to buy a new cable for the door timer as the goose chewed through it!
Great service and price. Thanks