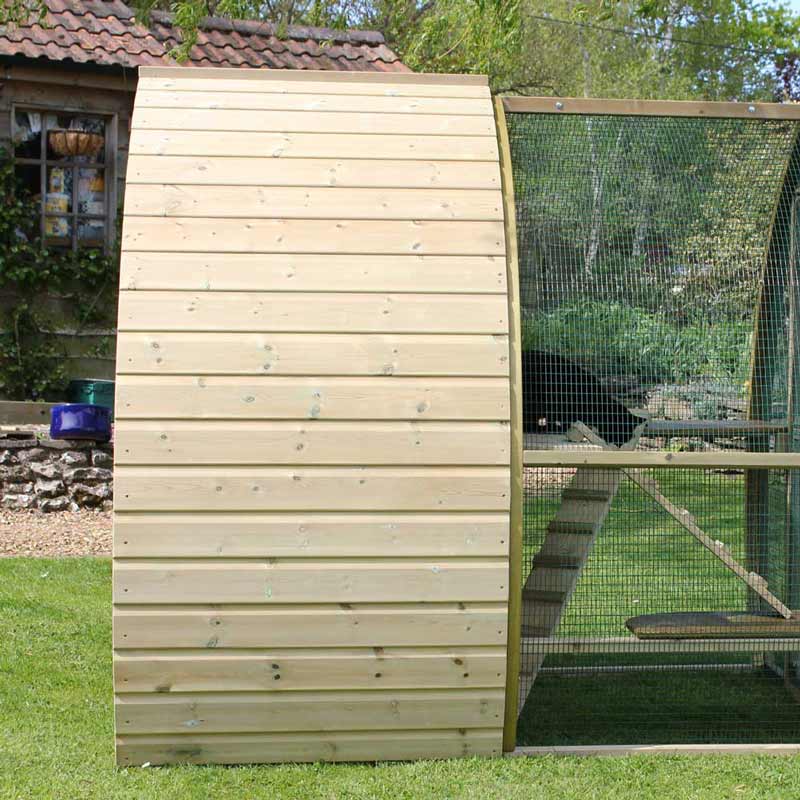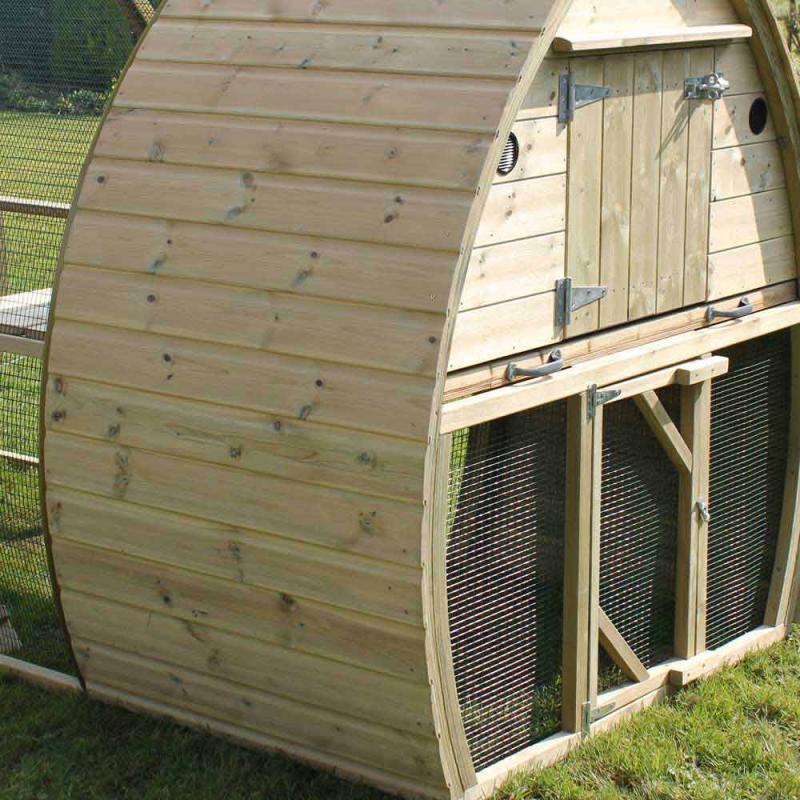 Timber Cladding for Under Arch Houses
Timber Cladding for adding to the panel under the house of Arch Houses e.g Chicken Coop or Rabbit House.
Optional extra cladding for both sides of Arched Houses to continue the side cladding down to the ground. Equally, it is an option to add more cladding to the upper sections of any run if required.
This will give extra shelter, shade, and protection for your pets. Just add this option to your shopping basket with any of the Arch Houses.
The cladding would be attached to the panels during manufacture and therefore arrive with your Arch house order.
Excellent
I'm delighted with my new arch chicken house. The attention to detail is superb: the pre drilled holes, excellent colour instructions and you even attached the additional cladding panels which I ordered separately so that I didn't have to do the fiddly work: thank you