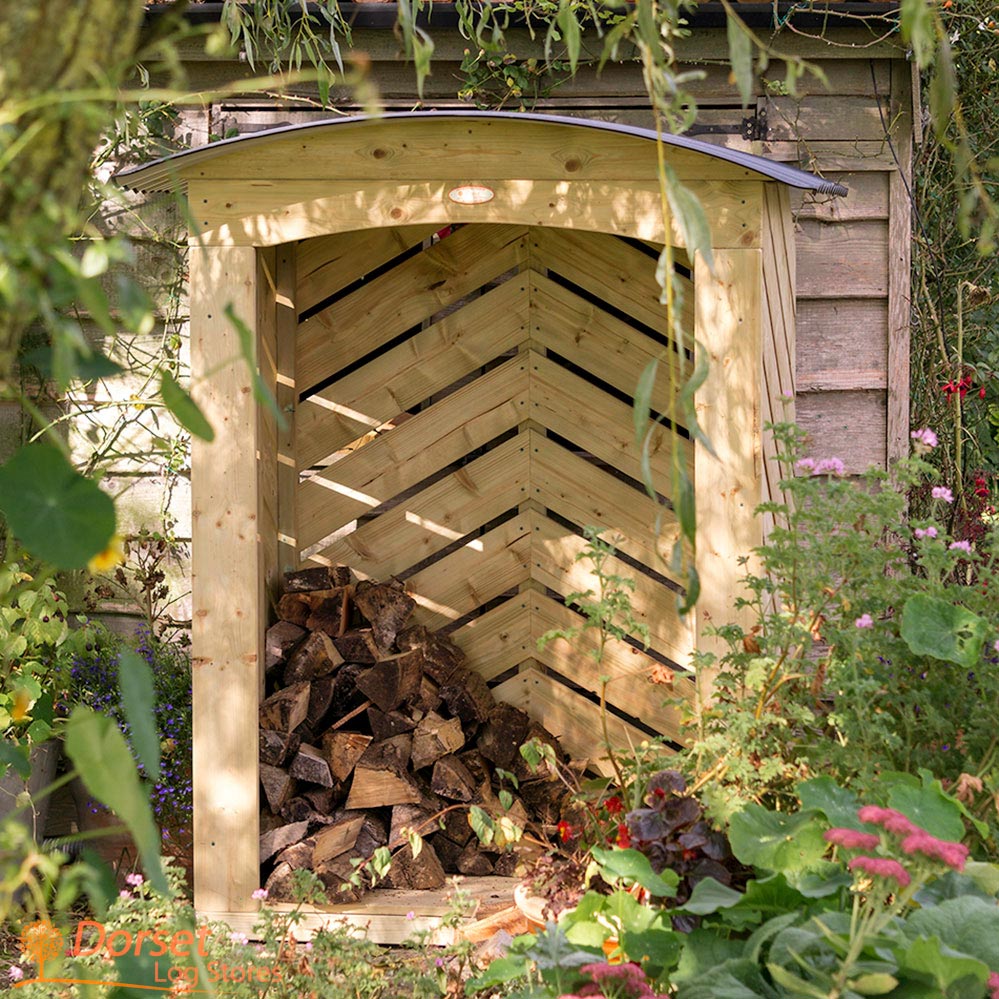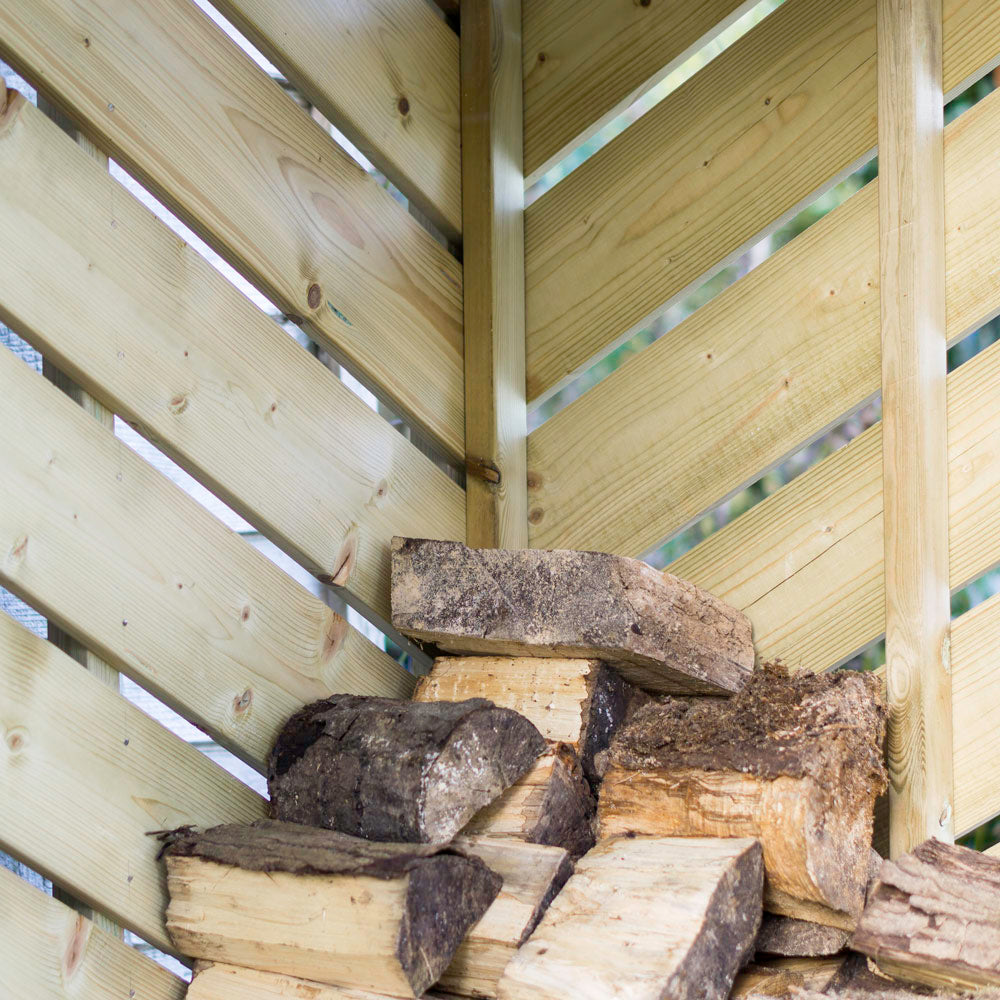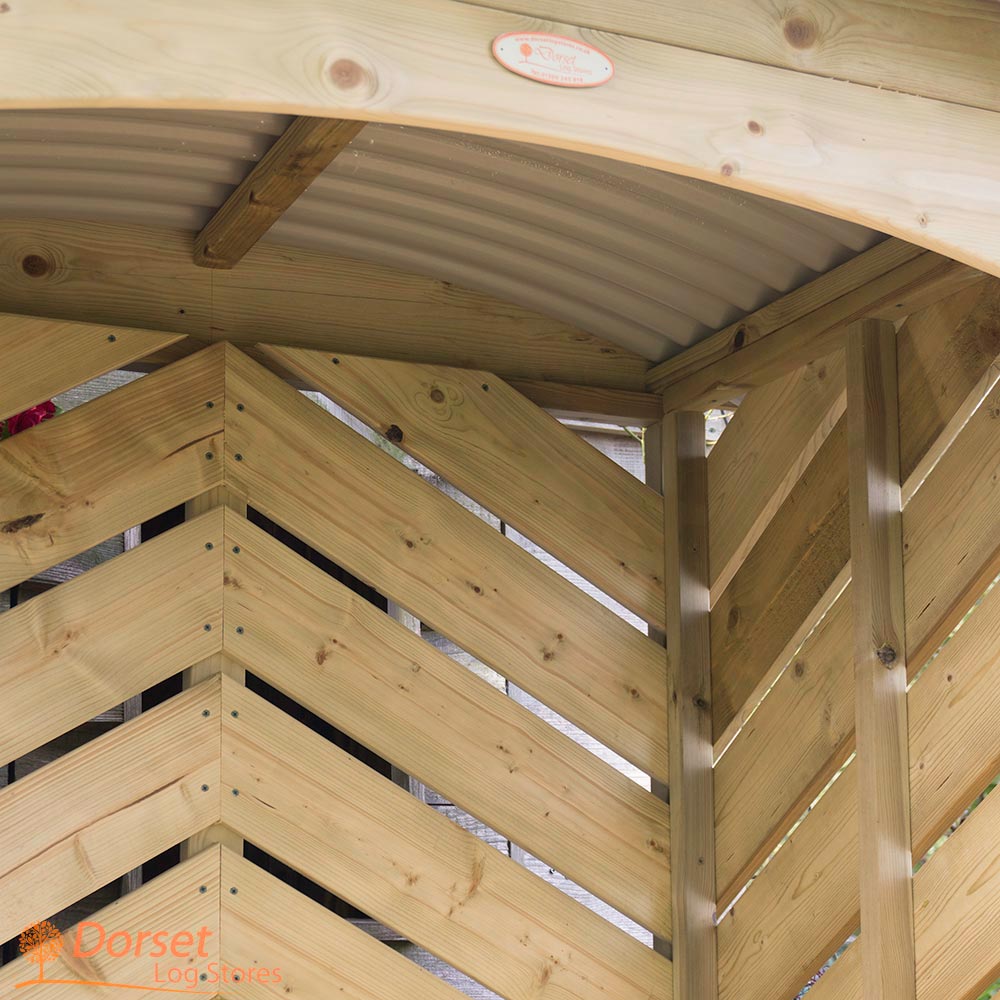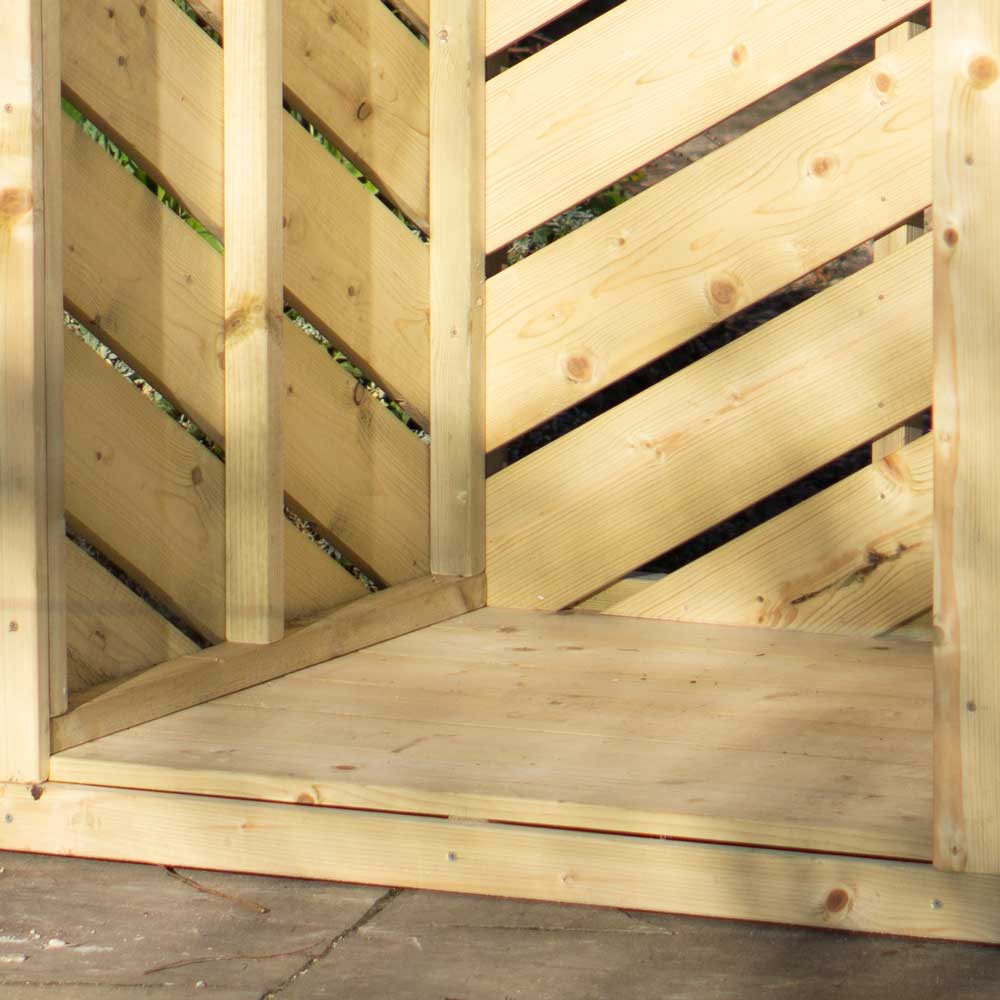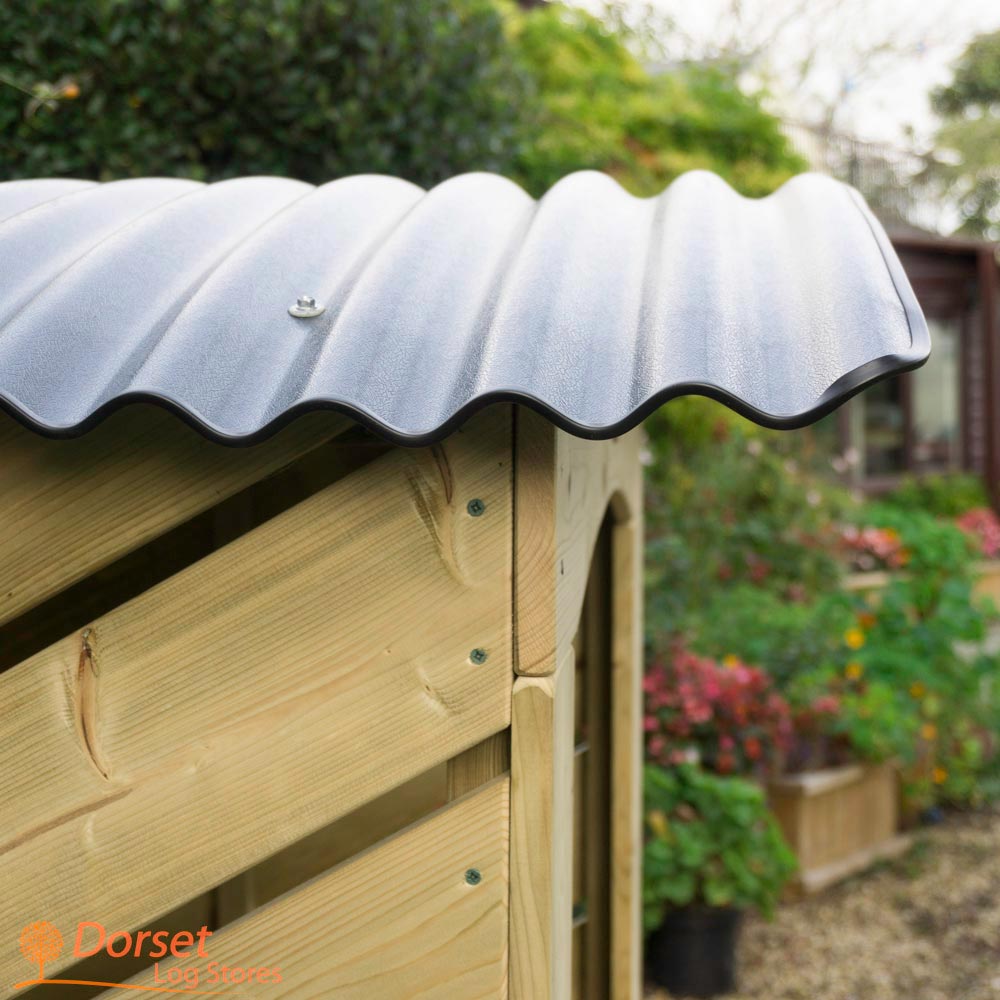 The Stronghold Log Store (4ft wide)
The Stronghold Log Store is a 4ft wide, 3ft deep, log store with a large capacity of almost 2 cubic metres.
The Stronghold Log Store is completed with a gracefully curved, slate grey plastic-coated, steel roof to ensure your logs will stay dry throughout the wettest seasons.
The bias-clad timber design of The Stronghold creates an airy, spacious, very robust log store which will allow maximum air movement around your logs. This will help to season them as well as keep them in perfect condition for burning.
The front and base edges are finished with timber fascias to give a smooth look which will enhance any garden.
Built of 21mm thick pressure-treated cladding; stainless steel nails and plated screws are used throughout (see Specifications).
Dimensions
Externally: Max width incl. roof: 153cm (5ft); body width 126cm (4ft 2in); Max depth incl. roof: 110cm (3ft 7in); body depth 94cm (3ft); Max height: 185cm (6ft 1in).
Internally: Width: 122cm; Depth: 87cm; Height: 172cm
Log Capacity: 1.85 cu m
Construction
All timber is sustainably resourced, FSC Certified, Pressure-treated Scandinavian Redwood
Walls & Floor: 21mm planed boards
Roof: Hand-rolled, slate grey plastic-coated galvanised steel
Frame: 38mm x 50mm Eased-Edge Framing
Fixtures: Stainless Steel Fixings; Plated & Painted Decking Screws
Timber Warranty: 15 years against rot and fungal attack (see Warranty)
Current delivery times approx 4 weeks. Delivery of The 4ft Stronghold Log Store can be ready assembled or flatpacked in panels (select above).
Delivery will be on a wooden pallet via Palletline Transport delivery company on a weekday to suit you. For more details please see our Delivery Information page.